THE UNIVERSITY OF IOWA DANCE MARATHON RECEIVES THE 2022 DANCE MARATHON VIRTUAL MARATHON PROGRAMMING AWARD
Miracle Network Dance Marathon recognized top performing Dance Marathon programs at the Dance Marathon Leadership Conference held in Atlanta, GA July 21-24, 2022.
The University of Iowa Dance Marathon had to shift to a virtual format only 30 days out from their Big Event. They pivoted to virtual with the goal of maintaining traditions from their in-person event. This program was able to successfully engage Miracle Families by sending them a Big Event Box, welcoming them on the zoom live stream, and hosting a zoom luncheon. Participants were also given opportunities to engage online and socially distanced on campus throughout the event. They successfully maintained all the traditional programming elements in a virtual setting such as the morale dance, family speakers, and Power Hour. The decisions were difficult but in the end, it brought home the message that the University of Iowa Dance Marathon is centered around the kids who are the heart of the organization.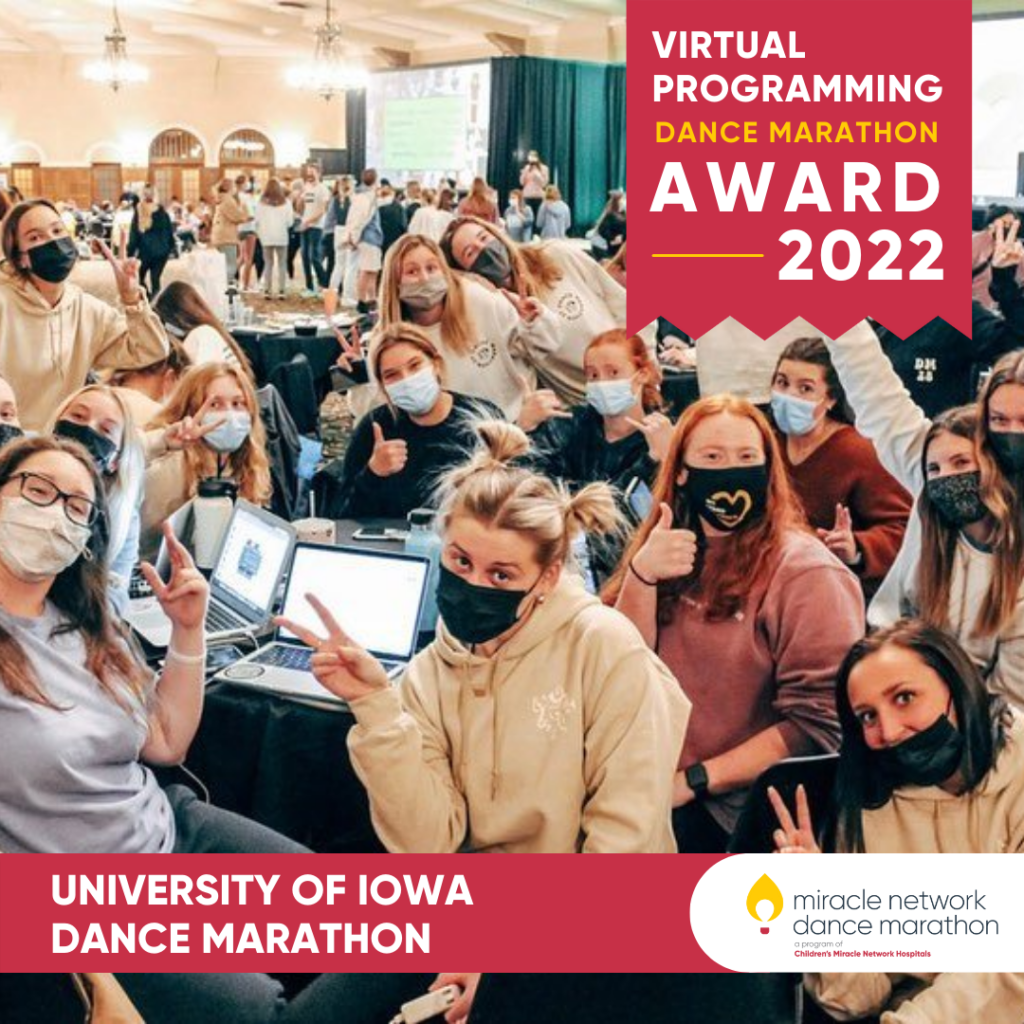 Miracle Network Dance Marathon is an international movement, involving over 400 colleges, universities and K-12 schools across the United States and Canada that fundraise for their local Children's Miracle Network Hospitals. These students work tirelessly throughout the year to raise funds one dollar at a time by making the ask to family and friends. Their hard work culminates in a 6–40-hour celebration on their campus or virtually, where participants have the opportunity to rally together as a community for their local Children's Miracle Network Hospital. Students involved in Dance Marathon gain valuable skills in fundraising, peer management, delegation, and philanthropy. Miracle Network Dance Marathon programs have collectively raised more than $300 million since 1991.