Iowa State University Senior Receives 2020 Miracle Network Dance Marathon Distinguished Leadership Award
From the thousands of graduating seniors who have participated in Miracle Network Dance Marathon at the approximately 300 colleges and universities across the U.S. and Canada, 25 students were selected to receive the 2020 Miracle Network Dance Marathon Distinguished Leadership Award for making an exceptional impact within their Dance Marathon program, on their individual campus and for their local Children's Miracle Network Hospital. To see all of this year's recipients, click here.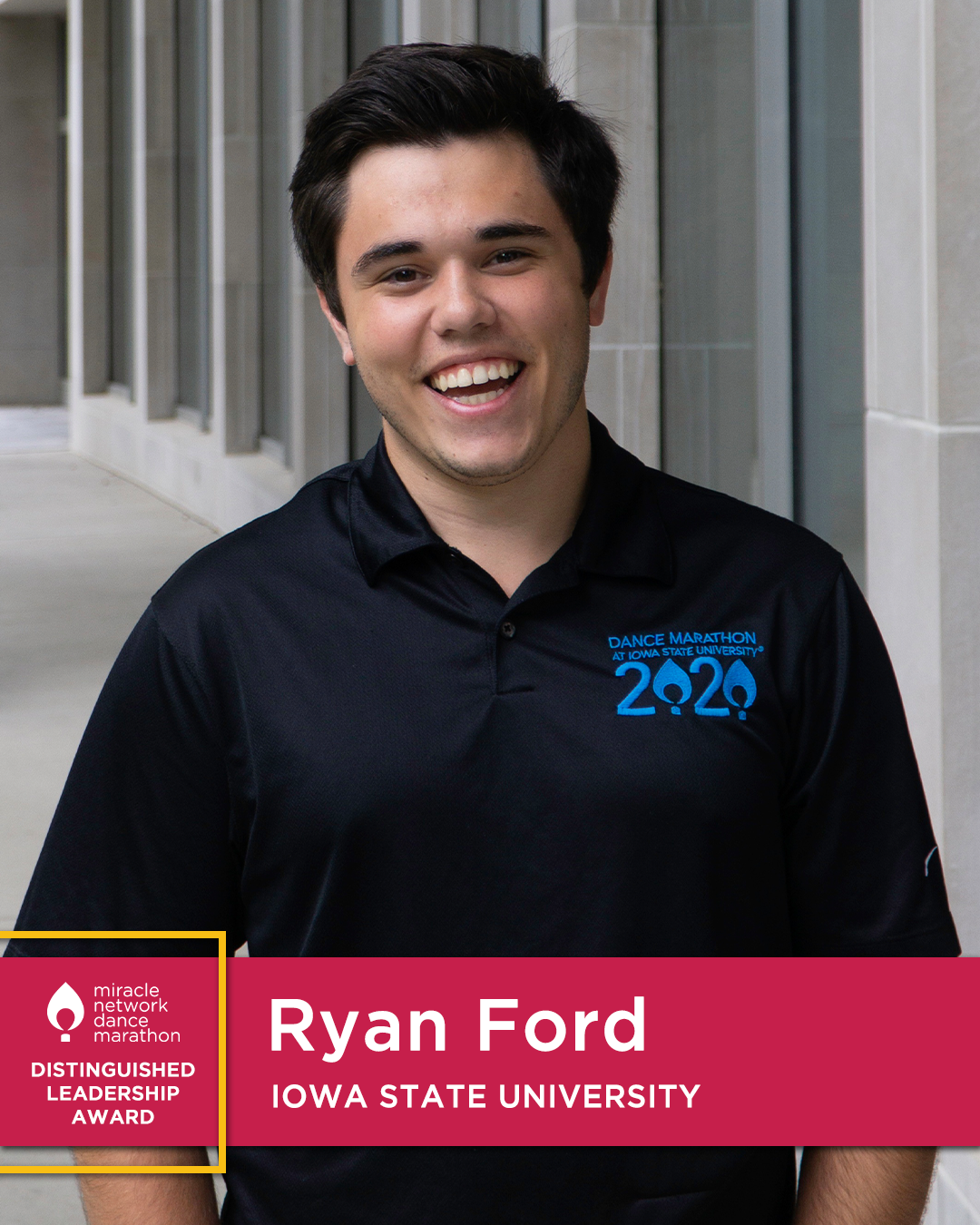 Hometown: Geneseo, Illinois
Major(s): Political Science with minors in Sociology and Public Relations
Dance Marathon Involvement: I have been involved with Dance Marathon at Iowa State University since my freshman year. During my freshman year, I was a miracle maker, and it was at that big event that I fell in love with Dance Marathon. That big event sparked me to want to get more involved with Dance Marathon. In the following two years (2018 and 2019), I served on the recruitment and dance relations committee. Those three years of experience gave me the skills and drive to take on the role of executive co-director for Dance Marathon 2020 at Iowa State. During my final year of college, I had the privilege of leading Dance Marathon at Iowa State University.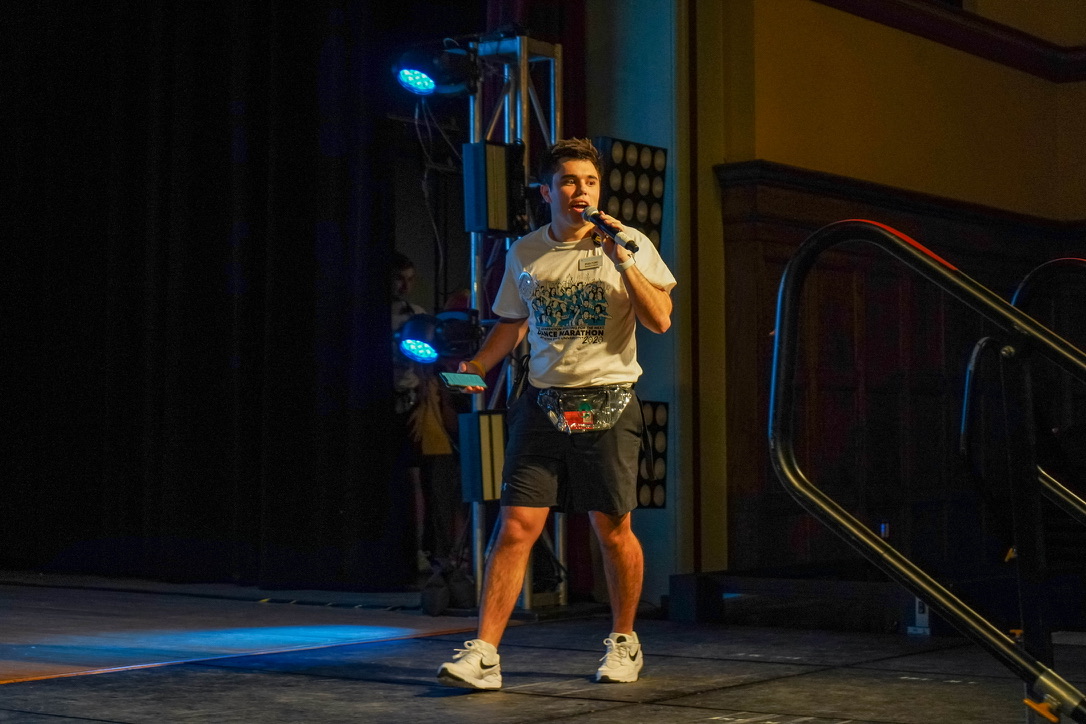 Campus/Community Involvement: Iowa State Senior Vice President, Student Advisory Council, Participate in monthly conversations a council of 20 fellow students about how we can improve Iowa State University and make the University a better place for future students; Kamala Harris For The People, Spread awareness for the campaign on campus through tabling and attending campus meetings, moderated an event with Senator Harris at Iowa State University where over 400 perspective voters attended; Iowa State Student Government, Legislative Ambassador, worked for the passage of Senate Bill 451 (Medical Amnesty) in the Iowa state legislature, advocated for an increase in funding for the Iowa Regents schools during discussions of 2017, 2018, and 2019 State of Iowa budgets; Phi Delta Theta – Iowa Gamma, President
Awards/Recognition: Finalist: Senior of the Year – Sorority and Fraternity Community at Iowa State (2020); Outstanding Chapter Member of the Year: Phi Delta Theta National Fraternity (2019); Finalist: IFC President of the Year – Sorority and Fraternity Community at Iowa State (2019); Cardinal Key Honors Society: Iowa State University (2019)
Post-Graduation Plans: After graduation, I have immediate plans to work for a political campaign. I hope to help organize a community for political candidates in this upcoming November election. Following the November election, I then hope to move to Washington, DC and work in the campaign finance industry. I have always enjoyed fundraising, and I want to continue to fundraise post-graduation for candidates that I believe in.
Why do you, personally, participate in Dance Marathon?
I joined Dance Marathon my freshman year because some members of my fraternity pushed me to get involved in the organization. For two years, I participated and loved Dance Marathon. In many ways, I loved it because it allowed me to serve alongside my friends, which I found very impactful. In my third year of participating in Dance Marathon, I truly found a connection to the organization. I heard the story of Austin "Flash" Schroeder. Austin was diagnosed with cancer, but even after his diagnosis, he lived by a simple message: "win the day." That message meant that in even the toughest of times, he would find a way to make that day a success. Austin passed away, but he continues to win the day through his story. The Schroeder family has taught me what strength and resilience is. Every day since I have heard their story, I have thought about how I can win the day for kids like Austin. That story inspired me every day of my dance marathon career, and it will continue to inspire me as I go through life. I participate in Dance Marathon for kids like Austin.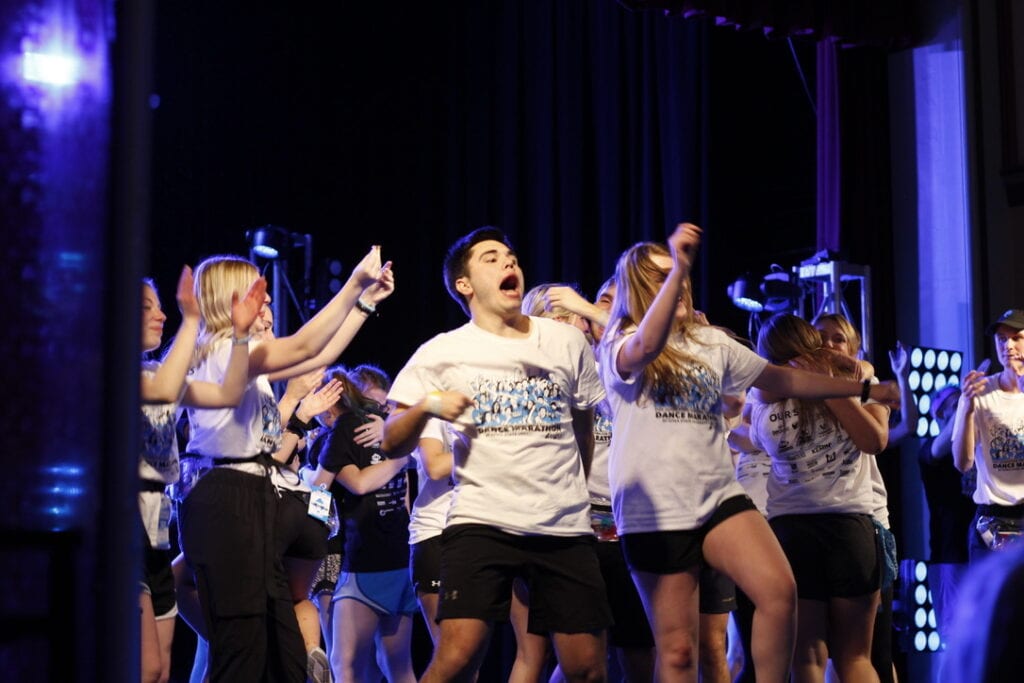 How has Dance Marathon impacted you as a student leader? What specific skills have you developed during your involvement?
As executive director of Dance Marathon 2020, our organization had to overcome a lot in a year. During my term, we discovered financial inaccuracies in previous years that led to inaccurate reporting of fundraising. Uncovering, this meant that we had to go back to our leadership team and explain that our tote board may not be as high as in previous years because of the inaccurate reporting. We couldn't just say that, though. In these tough conversations, we also had to motivate our team and let them know that we can still accomplish some fantastic things. In the end, our team bought in, and we surpassed all of the goals we set for one another. What this situation taught me is that if you come with a message of hope and inspiration during tough situations, you will lift those around you, and in turn, they will help lift you. Dance Marathon has given me such profound and tangible skills that I will carry with me. I have become a better communicator and messenger. I have become more compassionate. I have learned how to manage a team by getting them to buy into the mission of the organization. Dance Marathon truly has made me a better person.
What personal accomplishment/contribution are you most proud of from your involvement in Dance Marathon?
In my time as executive co-director for Dance Marathon at Iowa State, our executive team was able to accomplish so much. We raised over $340,000 for the Stead Family Children's Hospital. We increased our retention rate by over 30%. We created guidelines for our organization that will help the organization as it moves forward. Those accomplishments were profound, and I know they will leave an impact, but none of them are what I am proudest of. I'm proud of the little moments that left an impact throughout my time as executive co-director. During our big event, one of our miracle kiddos mothers came up to me and said, "Every night before Amy goes to bed, she asks to watch a video of the two of you dancing at an event in November. It makes her so happy, and it makes our family so happy." That moment she was speaking about was just a blur in my head from a long stressful event in November. At the time I could have never realized the impact of a moment like that. I now realize that small moments can leave just as profound of an effect as these vast accomplishments. So, what I am most proud of are the little moments I had along my Dance Marathon journey that may have played a role in impacting a family or kiddo.
Why should students get involved with Miracle Network Dance Marathon on their campus?
Hope is the reason why Dance Marathon exists, and it the reason why anyone should get involved with Dance Marathon. This organization is built upon the idea that we can change child health and that one day we will say that we changed the future. That mission is a hope that makes you feel apart of something so much bigger than yourself. I believe hope guides the future and that Dance Marathon will help change the future. Not only will Dance Marathon provide you with a sense of hope. This organization also gives a unique perspective. It is so easy in college to lose focus on the broader world. Dance Marathon allows you to still be active in your broader community and help serve that community. I will always be grateful for the unique perspective Dance Marathon gave me, and it is a perspective I believe can benefit any student that gets involved with Dance Marathon.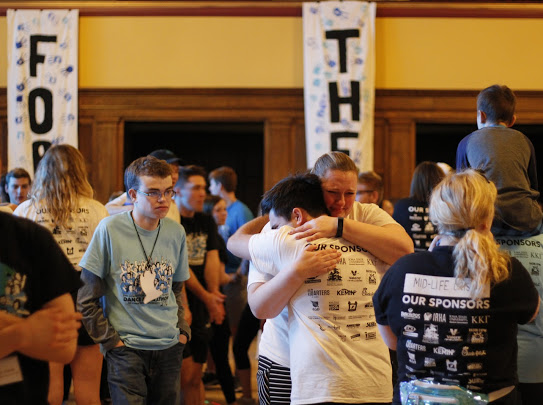 Why should people donate to their local Children's Miracle Network Hospitals?
I am fortunate enough not to have had to see a loved one enter through the doors of a Children's Miracle Network Hospital. Through my time with Dance Marathon, I have heard the stories of so many that have had to send a loved one through a CMN Hospital. In all of those stories, they talk about the incredible treatment of their loved ones in a CMN Hospital. They talk about the compassion they feel the second they enter through the door of a CMN Hospital. They talk about the innovation happening in CMN Hospitals. CMN Hospitals are helping change the future, and that is why you should donate to your local Children's Miracle Network Hospital.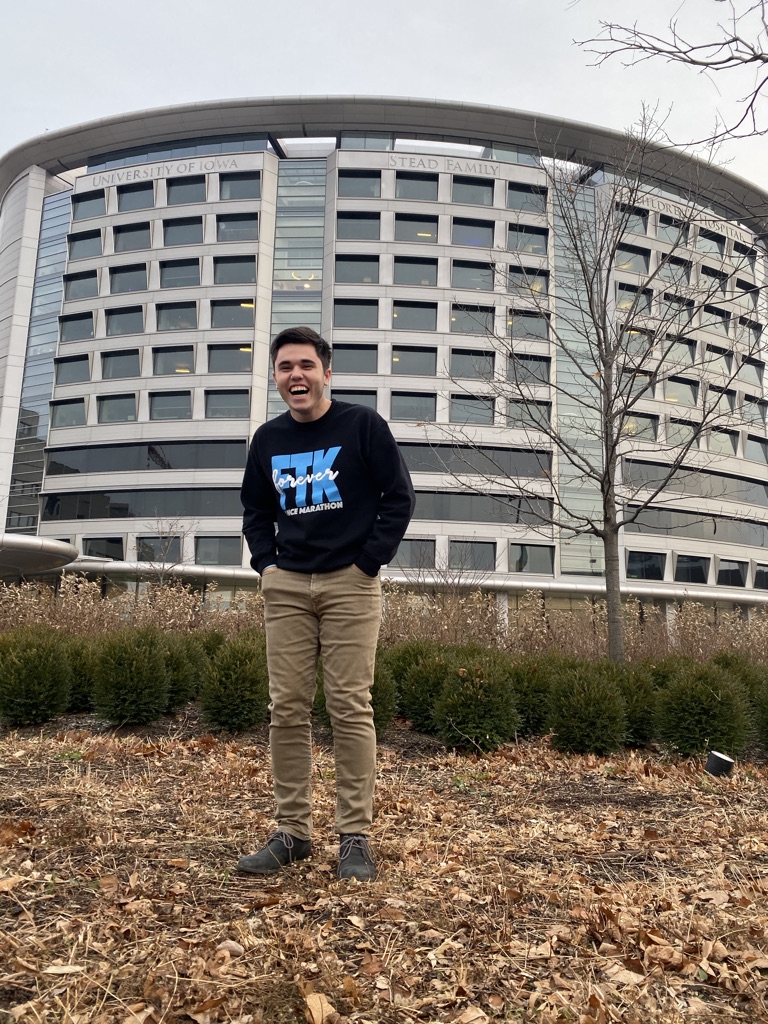 ---
Miracle Network Dance Marathon is an international movement, involving over 400 colleges, universities and K-12 schools across North America that fundraise for their local Children's Miracle Network Hospitals. These students work tirelessly throughout the year to raise funds one dollar at a time by making the ask to family and friends. Their hard work culminates in a 6-40 hour celebration on their campus, where participants have the opportunity to rally together as a community for their local Children's Miracle Network Hospital. Students involved in Dance Marathon gain valuable skills in fundraising, peer management, delegation and philanthropy. Miracle Network Dance Marathon programs have collectively raised more than $300 million since 1991.
Learn more about Miracle Network Dance Marathon: