West Virginia University Senior Receives 2020 Miracle Network Dance Marathon Distinguished Leadership Award
From the thousands of graduating seniors who have participated in Miracle Network Dance Marathon at the approximately 300 colleges and universities across the U.S. and Canada, 25 students were selected to receive the 2020 Miracle Network Dance Marathon Distinguished Leadership Award for making an exceptional impact within their Dance Marathon program, on their individual campus and for their local Children's Miracle Network Hospital. To see all of this year's recipients, click here.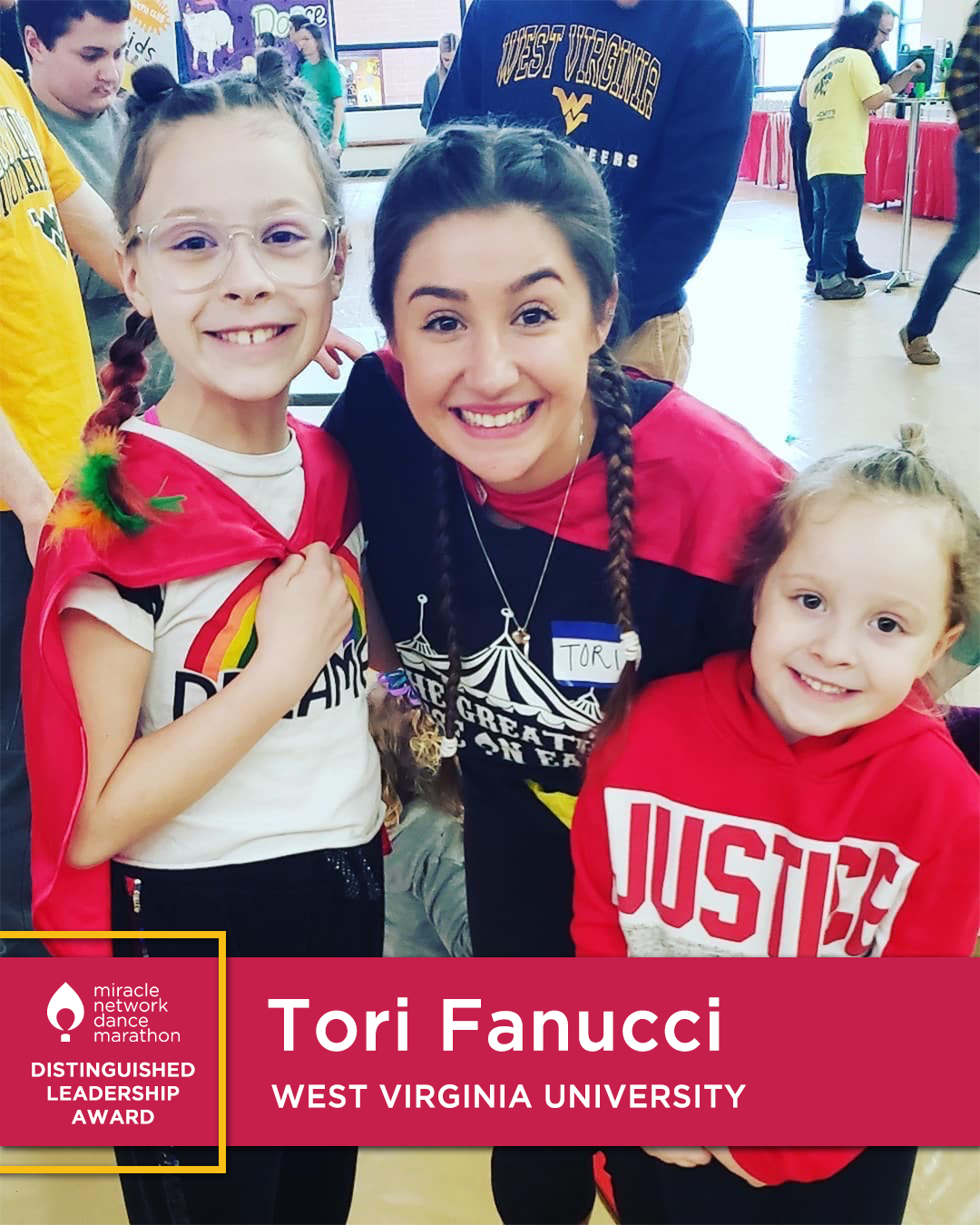 Hometown: York, Pennsylvania
Degree(s): Bachelor of Science in Biology with a minor in Italian Studies
Dance Marathon Involvement: Over my four years of involvement in Mountaineerthon, I personally fundraised $3,044.09 for WVU Medicine Children's and served in the following roles: 2019-2020: President; 2018-2019: Co-Executive Director; 2017-2018: Senior Director, External Operations – oversaw social media communication, community outreach, and Miracle Family relations; 2016-2017: Assistant Director of Family Relations – scheduled Miracle Family events and weekly trips to our hospital's activity center for team cause connection; Director of Special Events.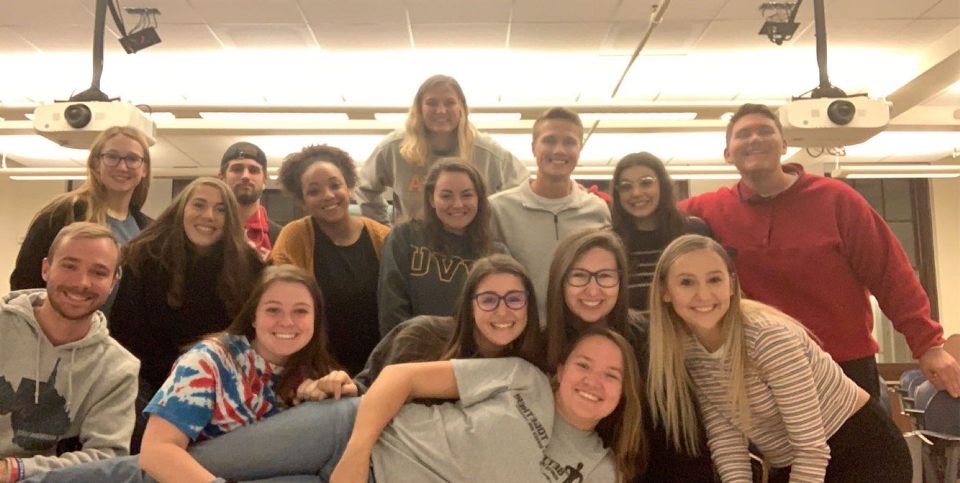 Campus/Community Involvement: WVU Medicine Children's Development Office, Intern; Human Anatomy Laboratory, TA
Awards/Recognition: President's List, 2016-2017/2019-2020; Dean's List, 2017-2018/2018-2019
Post-Graduation Plans: My post-graduation plans are to attend Medical School with the hopes of becoming a pediatric surgeon.
Why do you, personally, participate in Dance Marathon?
I participated in a similar event in high school and, at first, I did it because my grandpa really thought the event was important and pushed me to give back to the community and to really strive to help people. When I was applying to colleges, I specifically looked for programs with Dance Marathon because I knew I wanted to continue to be a part of these organizations. My grandpa passed away during my senior year of high school and I knew that I absolutely wanted to continue his legacy of helping others. During my freshman year at WVU, I met our Champion Child, Larkin, and we became very close. Her story of how battling cancer would be "a piece of cake", as she said, inspired me beyond belief. From that moment forward, I wanted to put everything I had into MountaineerTHON "For The Kids". Larkin's outlook on life and treatment changed my life, I realized that my few everyday problems were nothing compared to the hardships these kids face and they do it with such resilience and hope. I will continue to support Dance Marathon even after I graduate because these kids deserve the world and I want to be able to do my part in ensuring that the most innocent of us are protected and helped.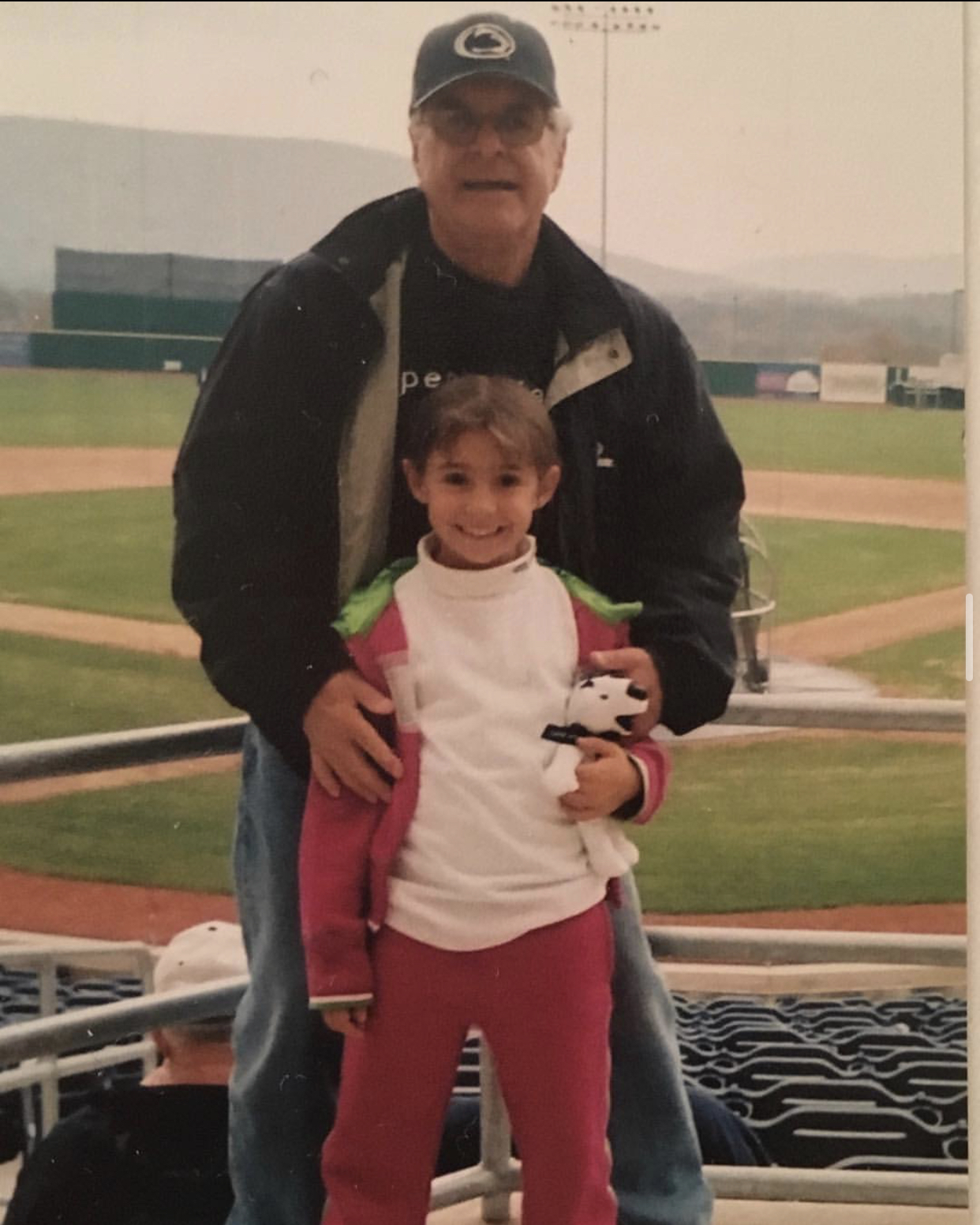 How has Dance Marathon impacted you as a student leader? What specific skills have you developed during your involvement?
Dance Marathon has given me the opportunity to develop my leadership skills, organization, and multi-tasking abilities even more than I thought possible. Throughout my 4 years in MountaineerTHON, I had to take on higher roles and more of a leadership position to ensure certain tasks were being accomplished and that our goals were reached. In my senior year, we completely restructured our organization and essentially started from scratch. I feel as though the structure I helped create and the effort I put in to strengthening the family aspect of Dance Marathon with my team will really push this organization forward in the best possible manner. The new Directors' board is already a close-knit family group that truly loves this organization and its mission and I feel strongly that the future of MountaineerTHON is bright because of the role I played as President in my last year here.
What personal accomplishment/contribution are you most proud of from your involvement in Dance Marathon?
My proudest accomplishment is seeing how strong of a bond I was able to create between myself and some of our Miracle Families, as well as boosting the interactions between our dancers and Miracle Kids. We had a record 17 families attend our 2020 event through sending tangible mail invitations. All these families commented on our social media and reached out to me thanking my team for their commitment to their children and that they loved the event. One of the Miracle Kids, in particular, came up to me crying at the end of the event saying she was going to miss me, since I'm graduating, and it really solidified in me that I had a part in making a difference in the lives of our Miracle Families.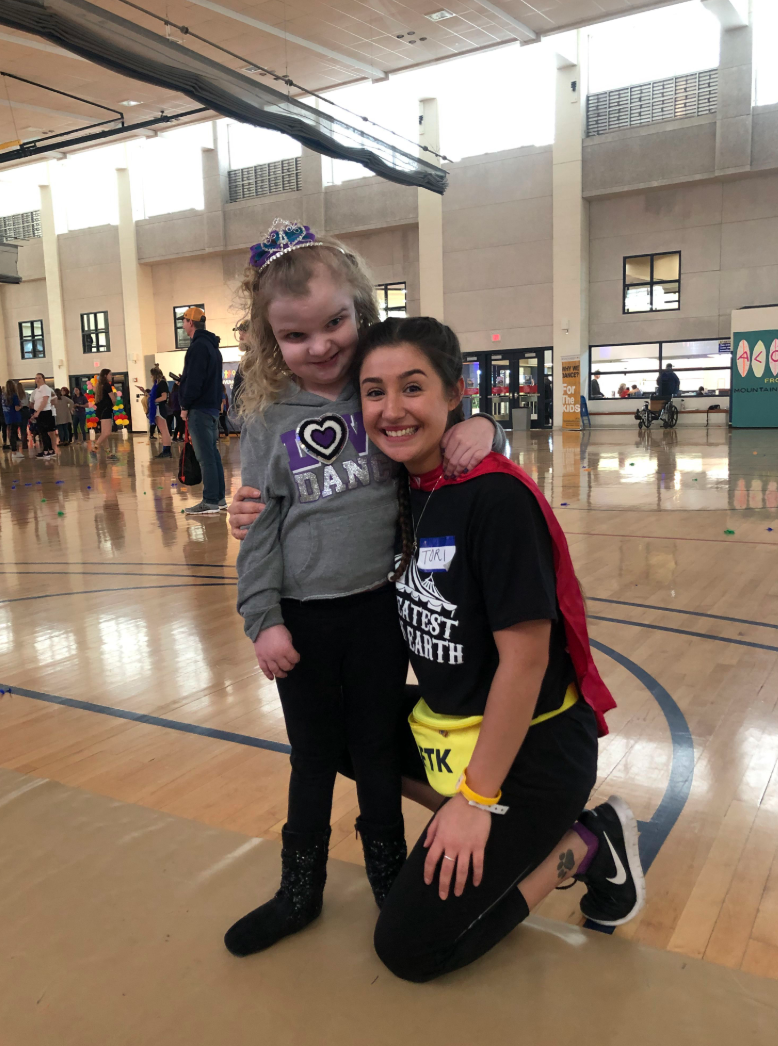 Why should students get involved with Miracle Network Dance Marathon on their campus?
Students should want to be able to look back on their college careers and say that they did more than just study and party. Miracle Network Dance Marathon programs give students the chance to make a difference in their community and be a part of something bigger than themselves. Through participation in Dance Marathon students can remember their college years as the best years of their life and can feel accomplished through more than just academics or athletics. Students involved in Dance Marathon change lives.
Why should people donate to their local Children's Miracle Network Hospitals?
Although there are so many charities to donate to, donating to a local Children's Miracle Network Hospital is a way to ensure donor's money stays local, in the community of their choice and their money goes toward changing the lives of the most innocent and, in my opinion, the most deserving of people…kids.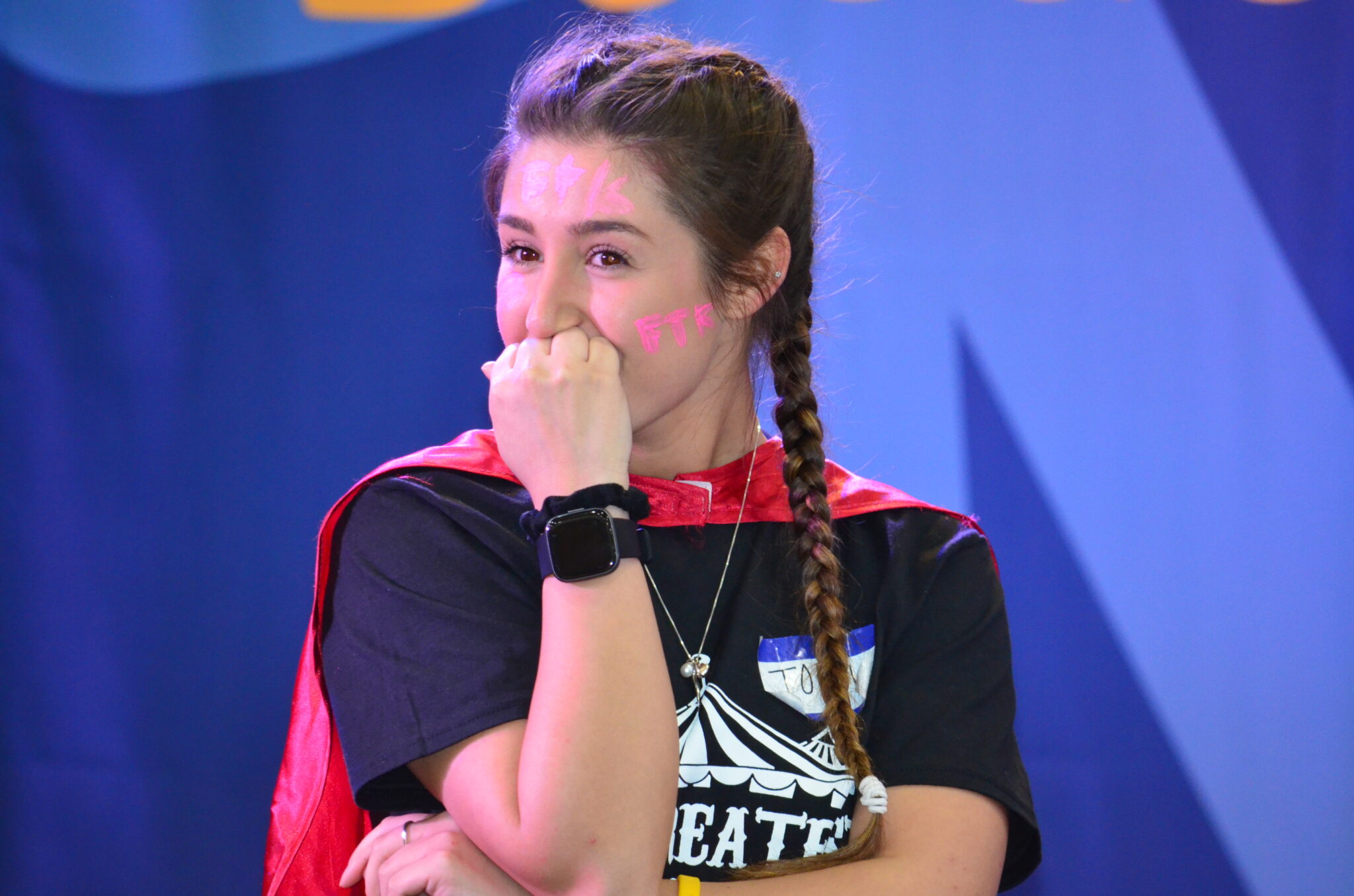 ---
Miracle Network Dance Marathon is an international movement, involving over 400 colleges, universities and K-12 schools across North America that fundraise for their local Children's Miracle Network Hospitals. These students work tirelessly throughout the year to raise funds one dollar at a time by making the ask to family and friends. Their hard work culminates in a 6-40 hour celebration on their campus, where participants have the opportunity to rally together as a community for their local Children's Miracle Network Hospital. Students involved in Dance Marathon gain valuable skills in fundraising, peer management, delegation and philanthropy. Miracle Network Dance Marathon programs have collectively raised more than $300 million since 1991.
Learn more about Miracle Network Dance Marathon: