Hamline University Senior Receives 2020 Miracle Network Dance Marathon Distinguished Leadership Award
From the thousands of graduating seniors who have participated in Miracle Network Dance Marathon at the approximately 300 colleges and universities across the U.S. and Canada, 25 students were selected to receive the 2020 Miracle Network Dance Marathon Distinguished Leadership Award for making an exceptional impact within their Dance Marathon program, on their individual campus and for their local Children's Miracle Network Hospital. To see all of this year's recipients, click here.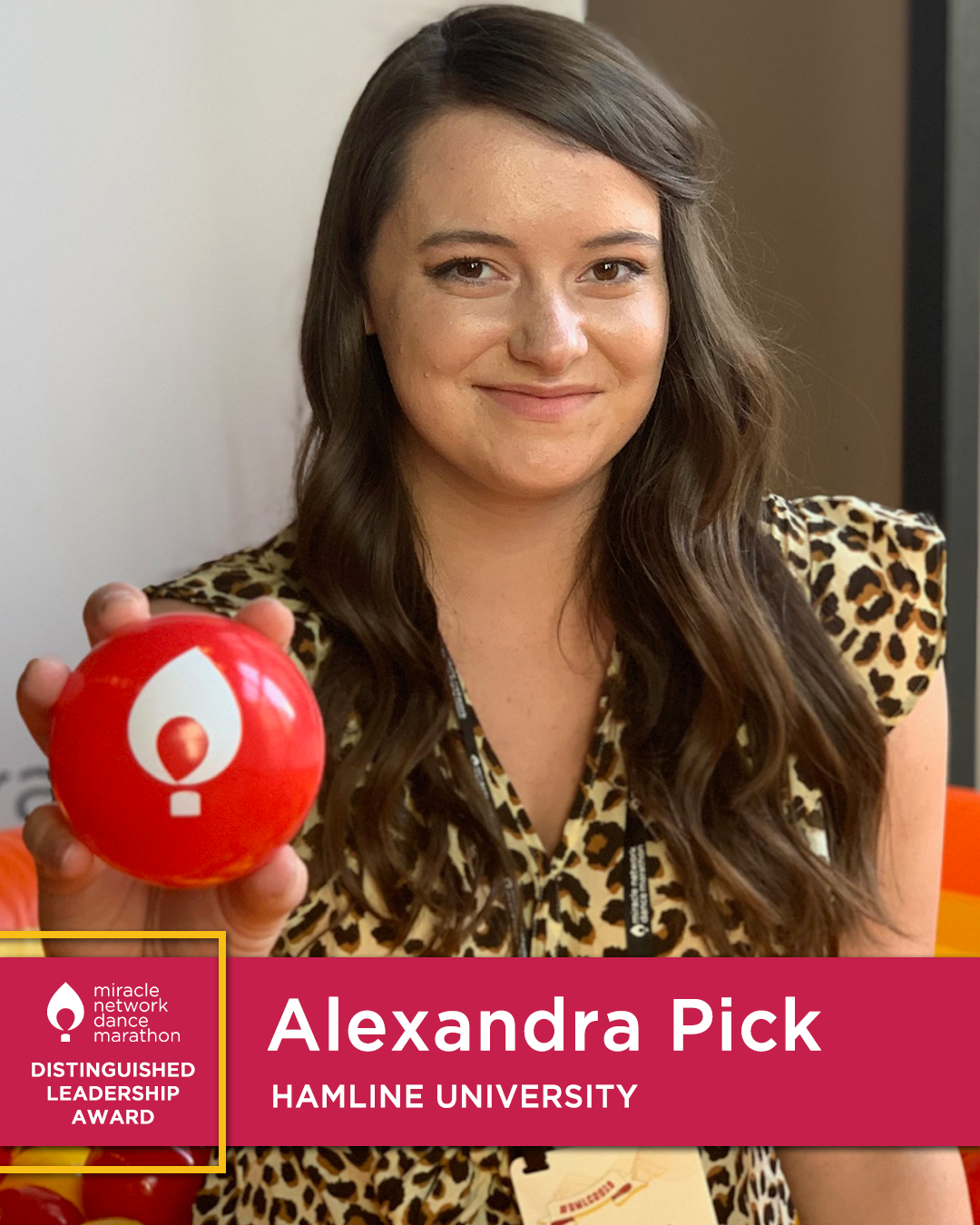 Hometown: Le Mars, Iowa
Degree(s): Bachelor of Business Administration with a Concentration in Management
Dance Marathon Involvement: Co-Founder & President of Hamline University Dance Marathon
Campus/Community Involvement: Girls on the Run Assistant Coach (2019); Resident Assistant (2018-2019); Dance Ensemble (2018-2020); Career Mentor Program (2017-2020); Acapella Choir (2017-2018); Hamline Hand in Hand Buddy (2017-2018); Hamline Student Undergraduate Congress Hall Representative (2017-2018); Hamline Mock Trial (2017-2018); Disabled American Veterans 5k Registration Manager (2018)
Awards/Recognition: Allen Haws Memorial Scholarship; National Residence Hall Honorary; Student Activities & Leadership Development Encore Award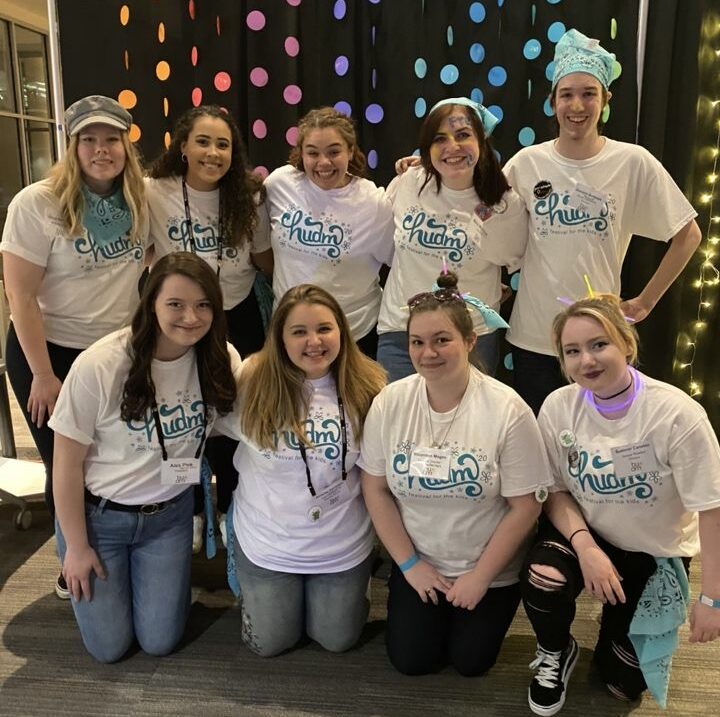 Post-Graduation Plans: 
Upon my graduation in May, I will be starting my career at Wells Fargo in Minneapolis, MN. I accepted a position within the Risk Development Program which is a rotational program for recent college graduates. I am excited to be working for a company with strong philanthropic values and dedicated team members.
One goal I have post-graduation is to start an alumni relations program at Hamline. I hope to engage a large portion of students who have attended Dance Marathon in previous years. Since our program is very new it has been difficult to collect the information necessary to start this work. I hope to create engaged alumni who represent Hamline Dance Marathon through volunteering, attending events, and donating. I truly believe Dance Marathon can be a part of our lives for many years to come.
Why do you, personally, participate in Dance Marathon?
I heard about Dance Marathon throughout my senior year of high school. My English class actually did some fundraising for the University of Iowa's Dance Marathon. I remember watching their event video and tearing up in class. I knew at that moment I wanted to be involved in a Dance Marathon. When I arrived on campus in the fall of 2017 I started sharing my idea with my closest friends and first-year seminar class. I visited Gillette Children's Hospital in Minneapolis for the first time shortly after my first year started and knew this hospital made miracles every day. Gillette is a unique CMN Hospital, as they specialize in treating children who have complex conditions, rare disorders and traumatic injuries. My first night volunteering at the hospital, I met a kiddo who had a severe trauma injury. I will never forget her telling me, "All I have to do is keep going". From that day on my mindset has always been to keep going every day for the kids. I knew that if she could get through this severe injury, I could dance. That is just one of the moments that have inspired me over the years. But every time I meet a new kiddo at Gillette I am refueled. These kids truly teach me so much and help me live a better life in so many ways.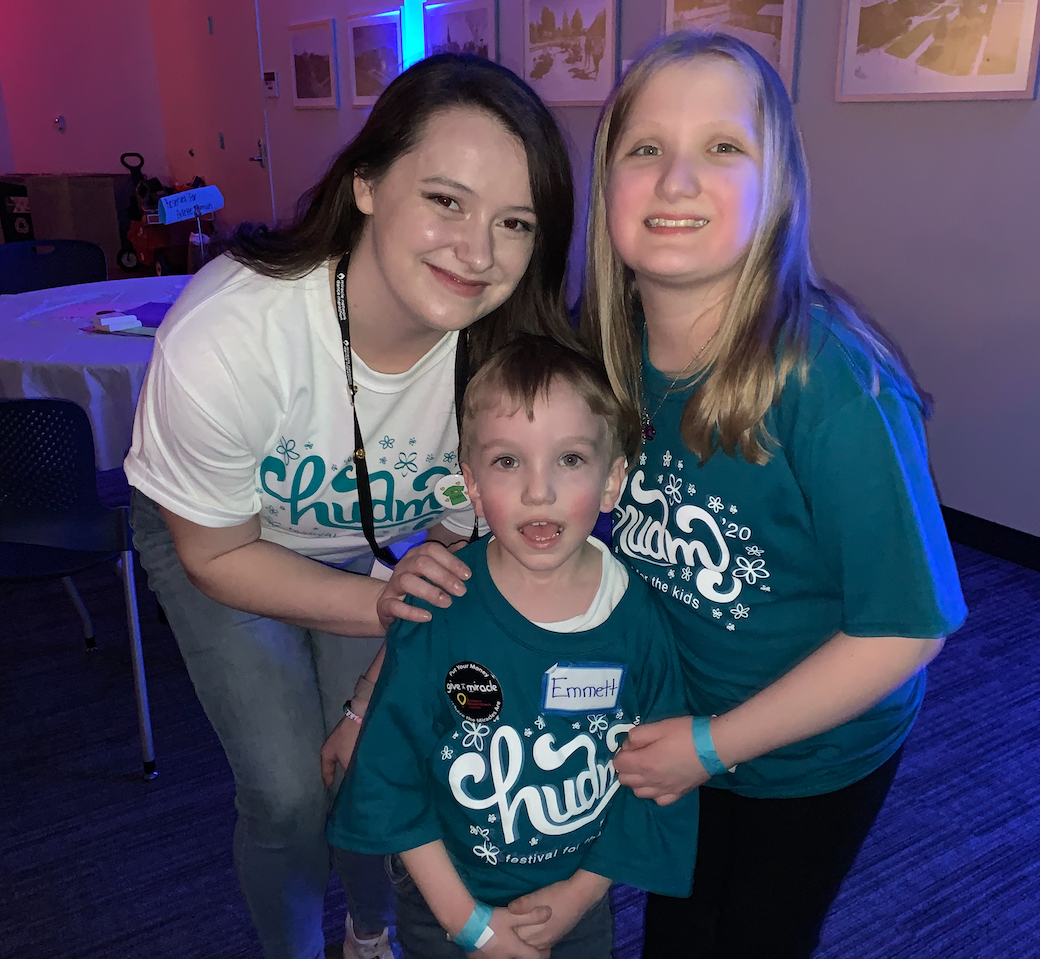 How has Dance Marathon impacted you as a student leader? What specific skills have you developed during your involvement?
I am forever grateful for how impactful Dance Marathon has been in terms of my leadership journey. One of the greatest lessons I have learned is being determined and resilient. During my freshman year, I had people tell me this was not going to be an organization that would thrive at such a small university with just over 2,000 undergraduate students. We also hosted our first preview event during a blizzard. The 14 inches of snow did not stop us from spreading our mission and passion for the first time. The organization has had a lot of turnover in terms of board members. This year especially, I have made it a point to recognize those who are putting in so much time and effort into this organization.
Another lesson I have learned is self-confidence. In high school, I found it really difficult to be confident and I struggled to find the true leader within myself. Dance Marathon has been a catalyst for bringing out so many qualities that I never knew I had. Every week I come to meetings with agendas and action items for board members. My goal has always been to empower my team to complete given tasks while knowing we are all here to help each other out.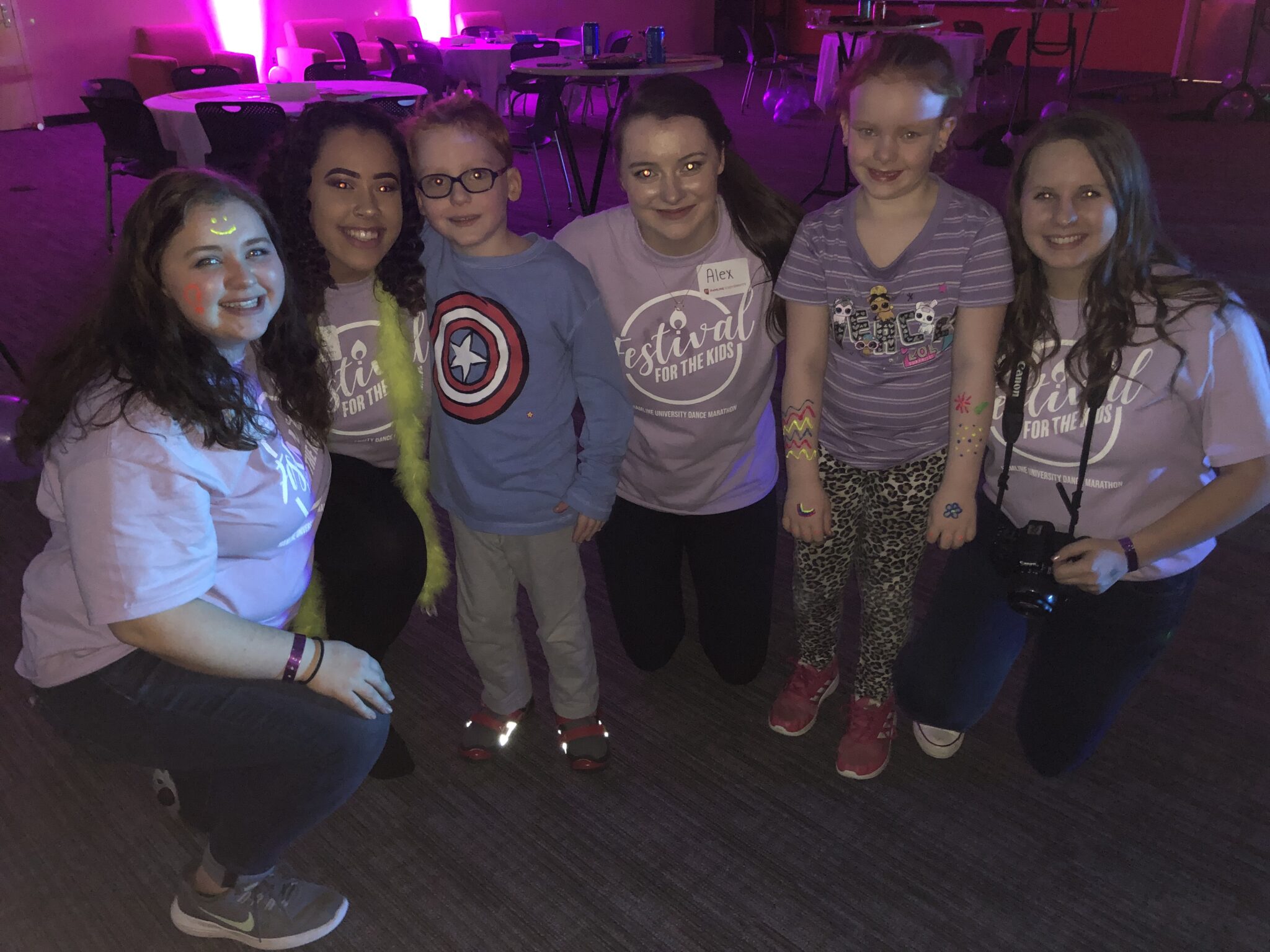 What personal accomplishment/contribution are you most proud of from your involvement in Dance Marathon?
My proudest accomplishment has been introducing our university to Dance Marathon. I knew I had a passion for Dance Marathon when as a first-year student I was determined to navigate starting a new student organization. From the beginning, I built strong relationships to build support for the program. Going to school in the Twin Cities, I quickly realized very few people knew what Dance Marathon was. In my first year, we put together a "preview event" in a few weeks and mainly focused on sharing our what Dance Marathon was. We grew from over $503 to $6,148 to $10,088 in a little over two years, from just myself to over 122 students in attendance this year. Getting to leave behind an organization with a strong foundation for the future is one of the most rewarding feelings. It has been a joy to watch my peers develop and give so much to the organization. From talking to students about coming to the first annual event to seeing them manage others has been yet another rewarding part of my journey. I will never forget saying goodbye to the miracle families after the past two years' events. They leave our university feeling so loved and supported by our community members.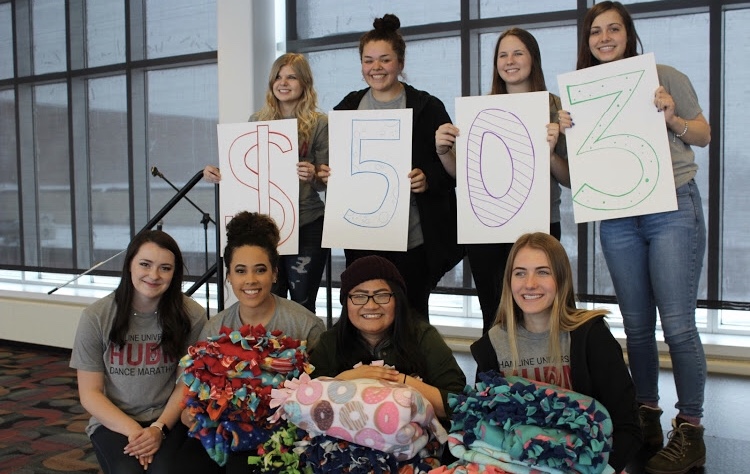 Why should students get involved with Miracle Network Dance Marathon on their campus?
Students should get involved in Dance Marathon because they will change lives. When I started my college search I frequently heard college is a time where students focus on themselves. Dance Marathon allows students to do so much self-discovery and transformation. Students who are looking for a purpose to get out of bed each morning may find Dance Marathon is that spark. But the organization goes so much further than myself. The fundraising piece of Dance Marathon is incredibly special. We know every dollar going to Gillette will serve patients and families even better than the day before. In addition, the miracle kids who attend these events are impacted forever. To see hundreds of college kids fighting for kids like them is an experience they will never forget. One of our families at our event this year said the event, "brought her out of her shell and she is no longer a shy and quiet girl". By getting involved with Dance Marathon, you may find it a defining moment in your collegiate journey that will follow you far beyond these four years.
Why should people donate to their local Children's Miracle Network Hospitals?
I am fortunate enough to see the direct benefit donations make each time I walk into Gillette. From the therapy equipment to the child life specialists to the families and patients. These donations fund the hospital's greatest needs each year. People should donate to local CMN Hospitals because it ensures kiddos are getting the exceptional care they deserve. As we know, the healthcare system often leaves families with a financial burden from their child's treatment. No parent ever imagines their kid in a hospital bed. By contributing to Dance Marathon, donors truly get to be a part of fighting for the next generation.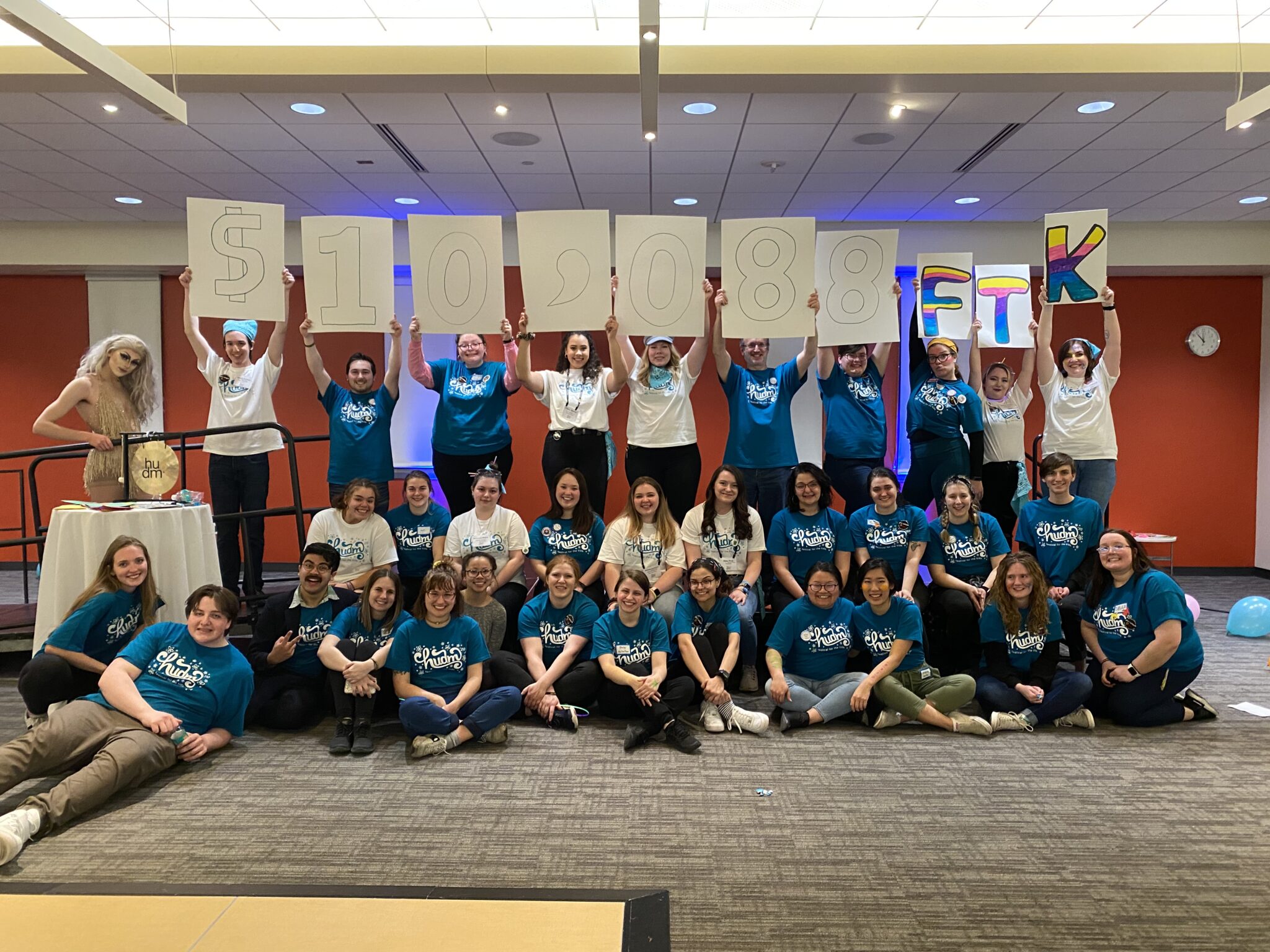 ---
Miracle Network Dance Marathon is an international movement, involving over 400 colleges, universities and K-12 schools across North America that fundraise for their local Children's Miracle Network Hospitals. These students work tirelessly throughout the year to raise funds one dollar at a time by making the ask to family and friends. Their hard work culminates in a 6-40 hour celebration on their campus, where participants have the opportunity to rally together as a community for their local Children's Miracle Network Hospital. Students involved in Dance Marathon gain valuable skills in fundraising, peer management, delegation and philanthropy. Miracle Network Dance Marathon programs have collectively raised more than $300 million since 1991.
Learn more about Miracle Network Dance Marathon: