UCF Senior Receives 2020 Miracle Network Dance Marathon Distinguished Leadership Award
From the thousands of graduating seniors who have participated in Miracle Network Dance Marathon at the approximately 300 colleges and universities across the U.S. and Canada, 25 students were selected to receive the 2020 Miracle Network Dance Marathon Distinguished Leadership Award for making an exceptional impact within their Dance Marathon program, on their individual campus and for their local Children's Miracle Network Hospital. To see all of this year's recipients, click here.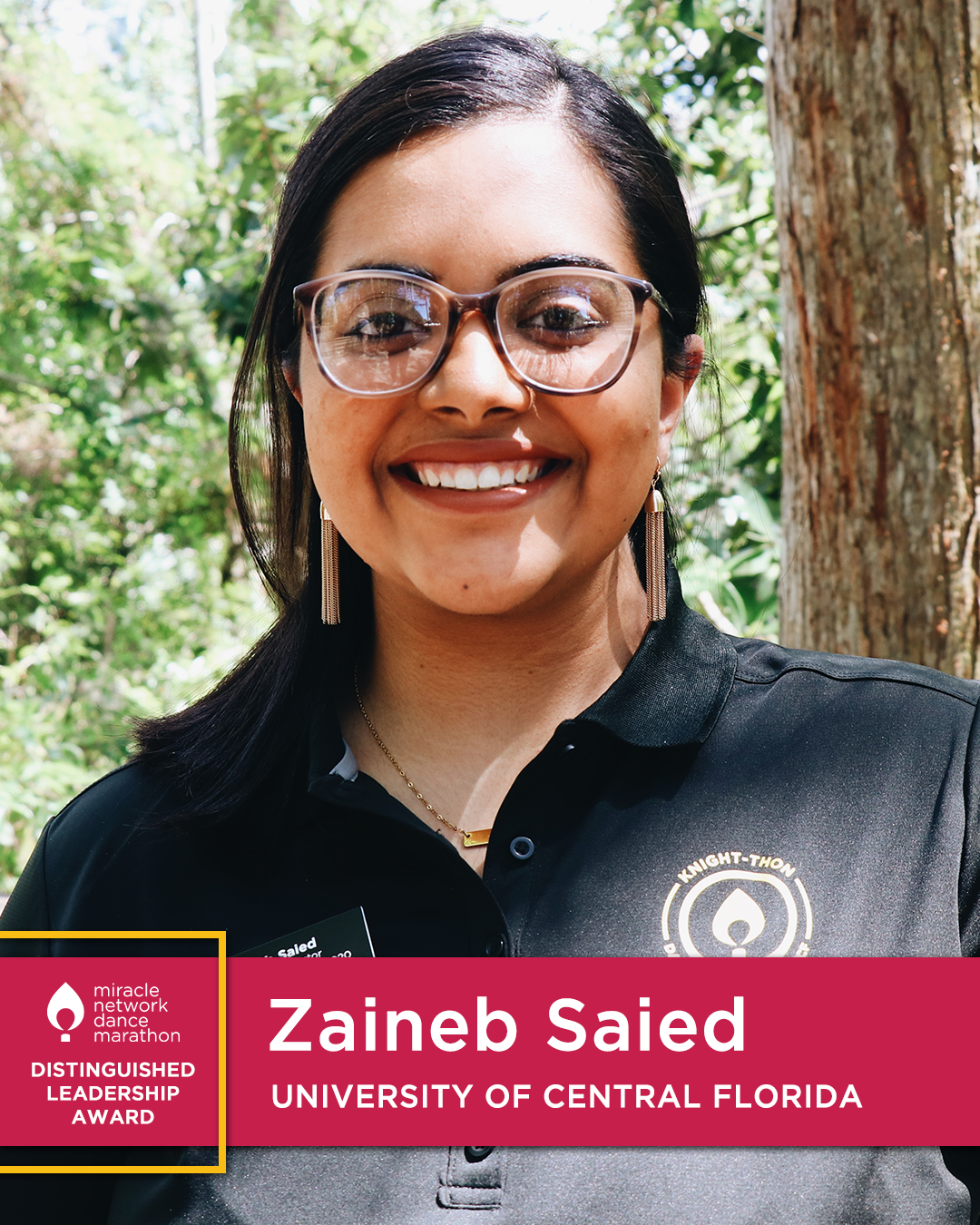 Hometown: Winter Garden, Florida
Degree(s): Bachelor of Science in Nonprofit Management with a minor in Early Childhood Development and Education
Dance Marathon Involvement: I started my involvement with Knight-Thon as a Freshman on the Marathon Relations committee working with K-12 programs in the Central Florida area to help them put on their own Dance Marathons. I worked specifically with West Orange High School which was one of our top fundraising programs at the time, as well as my alma mater. I then moved on, as a Sophomore, to become one of the three Family and Hospital Relations Captains where I worked with the Director to be the bridge between our campus and the families treated at our hospital by hosting events where the families would come and interact with our participants as well as help them remain in communication throughout the year leading up to, and during, our main event. As a Junior, I moved on to become the Community Engagement Manager where I had the job of overseeing the Community Engagement Team. This team consisted of Marathon Relations, Family and Hospital Relations, Alumni Engagement, and Special Projects. This past year, I had the absolute honor of acting as Knight-Thon's 2019-2020 Executive Director. Leading a passionate group of individuals through what could quite possibly be Knight-Thon's most challenging year was a life-changing experience. Overall, throughout my involvement with Dance Marathon, I am grateful to have raised $16,062.53 for Orlando Health Arnold Palmer Hospital for Children!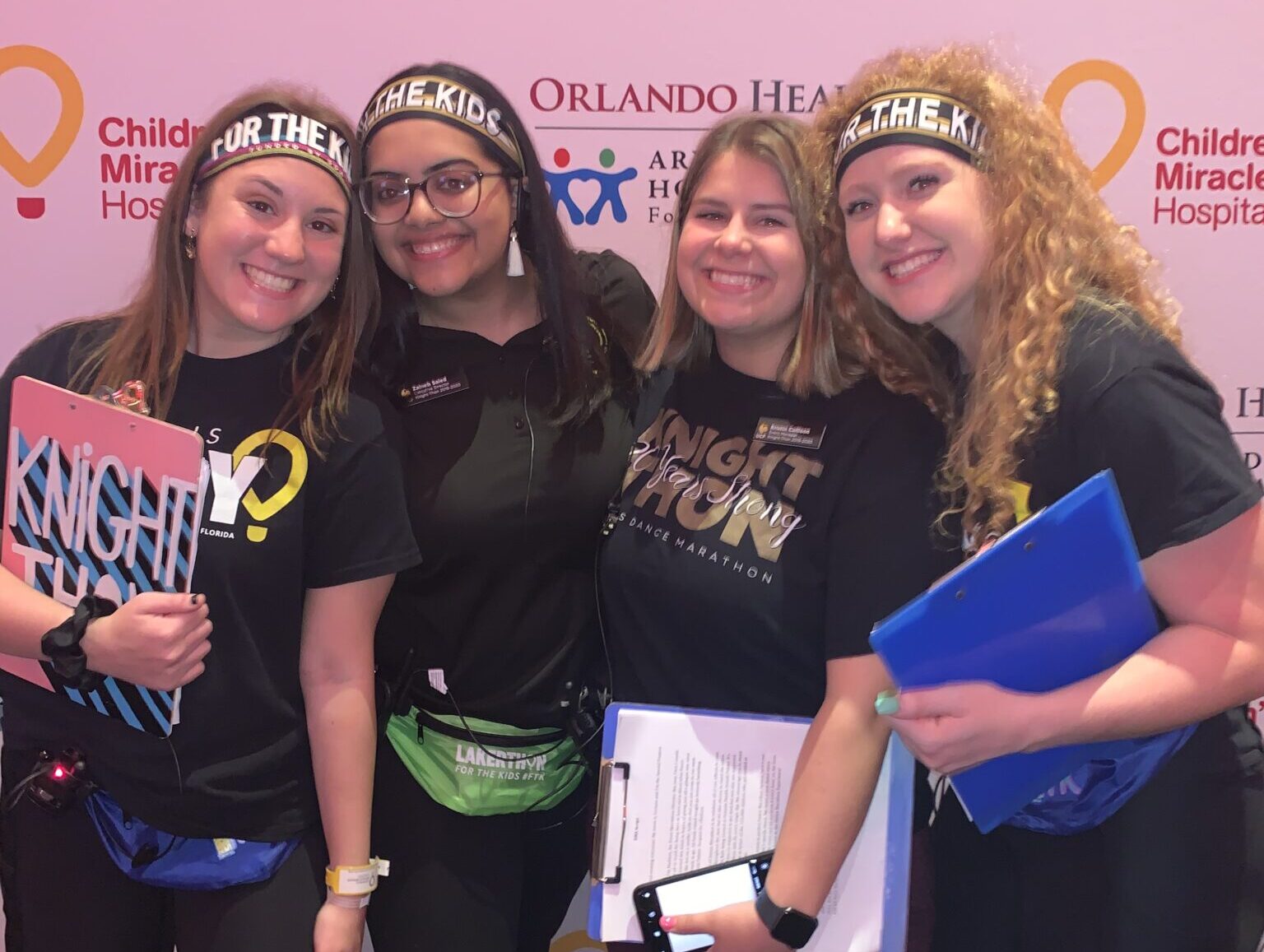 Campus/Community Involvement: Prior to this year, I was an Event Manager at UCF's Student Union as well as a Graphic Design Intern for Eid Orlando. I also have acted as the Administrative Intern for the Muslim Women's Organization. A nonprofit here in Orlando that strives to give every Muslim woman the opportunity to lead in the service of humanity. I have been a longtime volunteer for them and my mom now acts as their Executive Director. I owe a lot of my love for nonprofits and service work to her.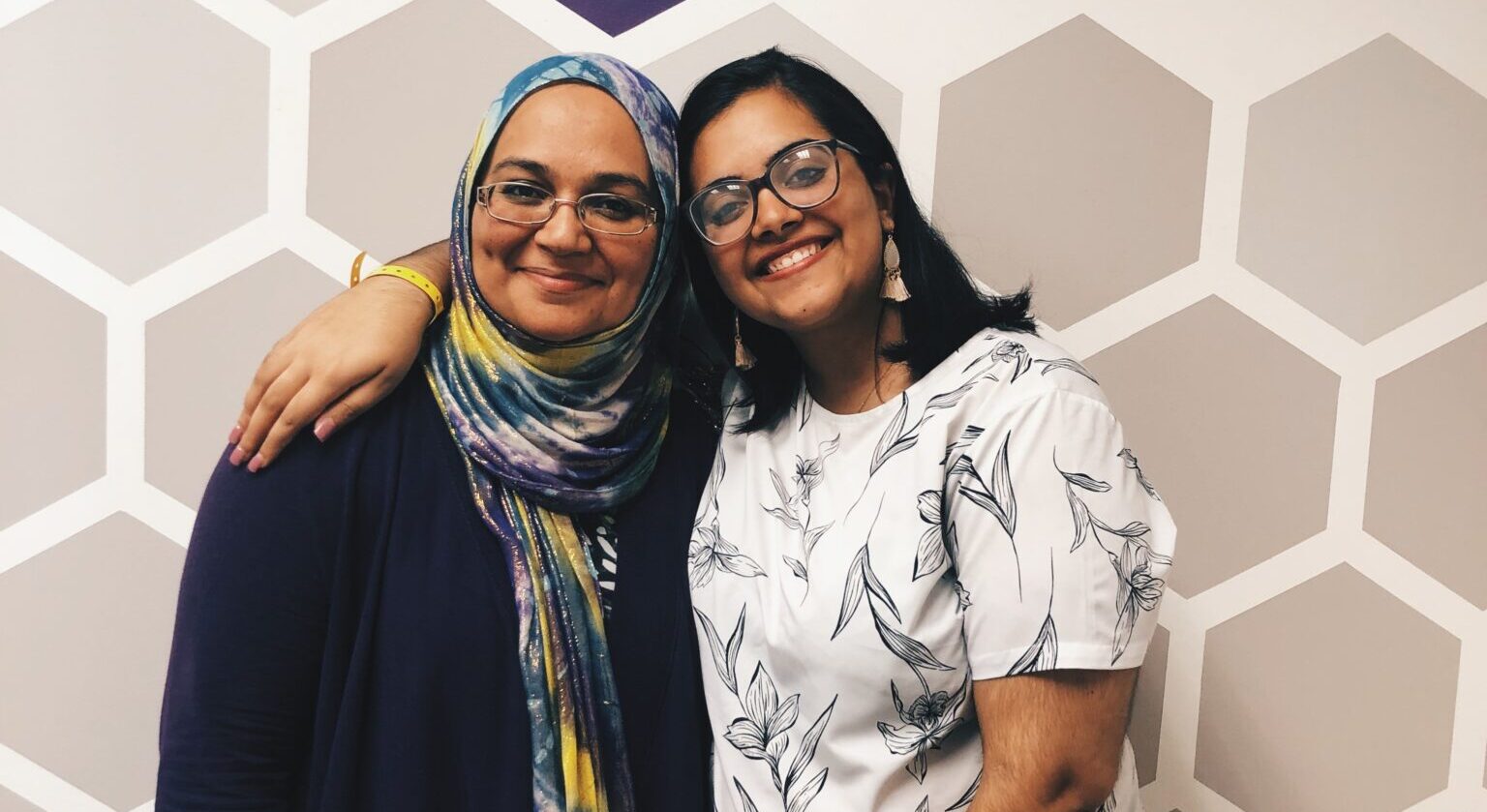 Awards/Recognition: Dean's List
Post-Graduation Plans: Post-graduation I would love to work for a nonprofit that deals with children's health and hospitalizations. Whether it be Children's Miracle Network or any nonprofit that puts the needs of children and their health first, this has become a passion of mine that I want to continue for the rest of my life. Being a Nonprofit Management major with a minor in Early Childhood Development and Education, I know that this is where my heart is. I want to make a lasting impact in the lives of sick children.
Why do you, personally, participate in Dance Marathon?
My answer to this question has changed over the years. It started with a want to get involved early on in my college career. I loved the cause and wanted to do more. As I moved up and got more involved, I started seeing aspects of our program that I thought could be better and that I thought I could help grow. One of these areas was diversity and inclusion. I knew how incredible this movement was and how anyone could get behind children's health but there was a stigma surrounding Dance Marathon on our campus. I wanted to not only show the rest of our UCF community how Dance Marathon was for anyone, but I also wanted to make our Executive Board more aware of the stigmas and how we were part of the problem by not being proactive in making important changes to become more inclusive of all members of our UCF community. One of these changes was rebranding "jail" to "timeout" due to the negative stigma surrounding jail and the growing issue of mass incarceration, especially of minorities, in our country. Turning it into timeout was a way to make a statement about what our program really stood for which was creating an environment that anyone felt welcomed to join to make a difference for the kids in our community.
How has Dance Marathon impacted you as a student leader? What specific skills have you developed during your involvement?
Dance Marathon has helped me grow in so many ways. One of the most important skills I have gained from my time on Knight-Thon leadership is being able to deal with change. In the world of Dance Marathon, things and plans are constantly changing and a lot of the time it is completely out of our control but DM has taught me the importance of focusing on the things I can control and being flexible. At the same time, I've also learned the importance of being proactive rather than reactive. It can be hard sometimes to think of every possible outcome and angle when planning an event or campaign but Dance Marathon has forced me to get comfortable in that and understand the necessity of it. Overall, Dance Marathon has turned me into the leader that I've always wanted to be. A leader who values the opinions of her team and allows everyone to have a seat at the table but also one who knows the importance of being your own advocate and an advocate for your program.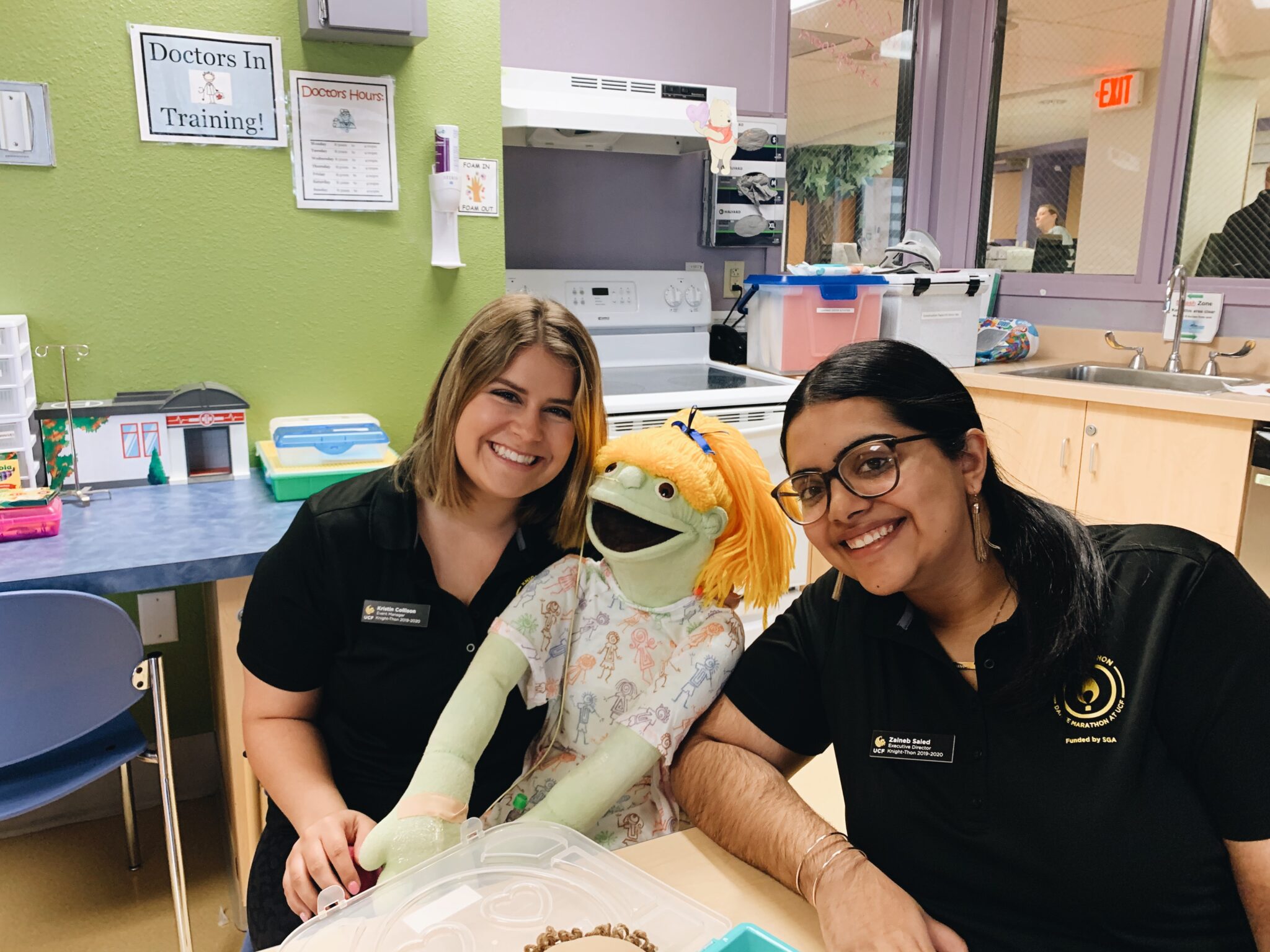 What personal accomplishment/contribution are you most proud of from your involvement in Dance Marathon?
My proudest accomplishment from my involvement with Dance Marathon was the creation and implementation of Knight-Thon's "Bellah the Brave" campaign. I was able to help spearhead a type of campaign that Knight-Thon had never done before. For the first time, we chose to have a fundraising push day where the ultimate goal wasn't to raise a certain amount of money but rather to show a little girl that she had an entire community rallying behind her as she faced something unimaginable. We were able to create an entire campaign around one of our miracle kids and it was one of Knight-Thon's most engaging and impactful campaigns. It raised almost $60,000 but above all else, it brought hope and support to a girl and her family who really needed it. This campaign was one that I will forever consider the most memorable and rewarding part of my Dance Marathon journey. It encompassed everything Dance Marathon was about and it is something I will keep with me forever.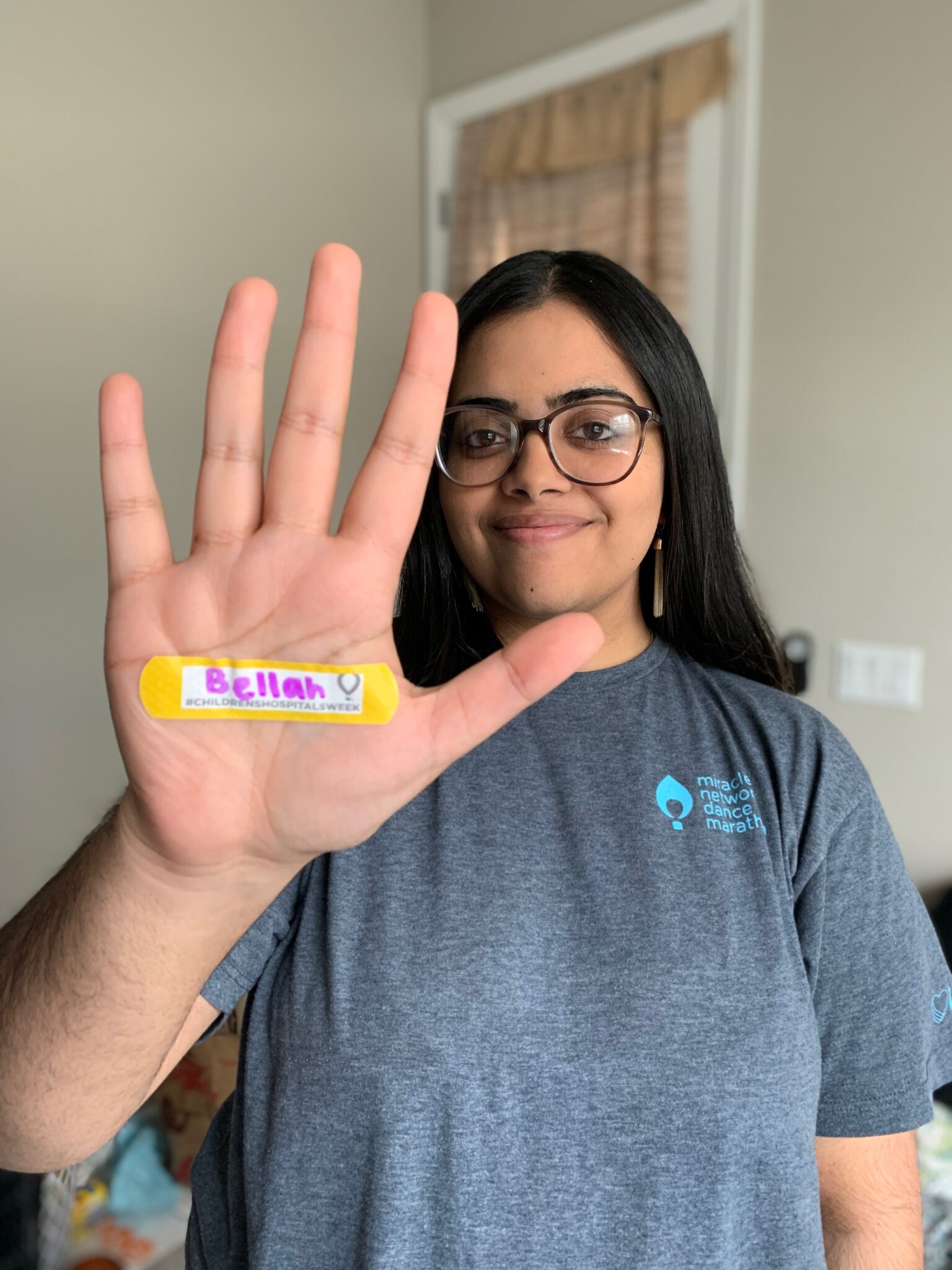 Why should students get involved with Miracle Network Dance Marathon on their campus?
Dance Marathon has something for everyone. Not only is children's health a cause that anyone can get behind, but there are so many aspects of Dance Marathon that can be of interest to people. There are roles for people who are passionate about marketing and graphic design, there are roles for people who love finance and accounting, roles focusing on event planning and hospitality. There truly is something for everyone. Dance Marathon creates an outlet for any and all college students to make an incredible impact in the community. It allows you to grow as a leader and as a person in general. Dance Marathon is a one-of-a-kind experience on our campus and so many others around the country.
Why should people donate to their local Children's Miracle Network Hospitals?
Children's hospitals are always in need of support and at some point in a person's life, they are going to need the services or have needed the services offered at a children's hospital. Children are our future and they deserve the absolute best care. By donating to your local Children's Miracle Network Hospital, you are equipping the hospital with the funds necessary to provide life-saving resources and care to our community's most vulnerable children. Every child deserves a fighting chance at life and to be a normal kid regardless of whether or not they can afford treatment. Children's Miracle Network Hospitals makes that possible thanks to the incredible supporters that choose to give.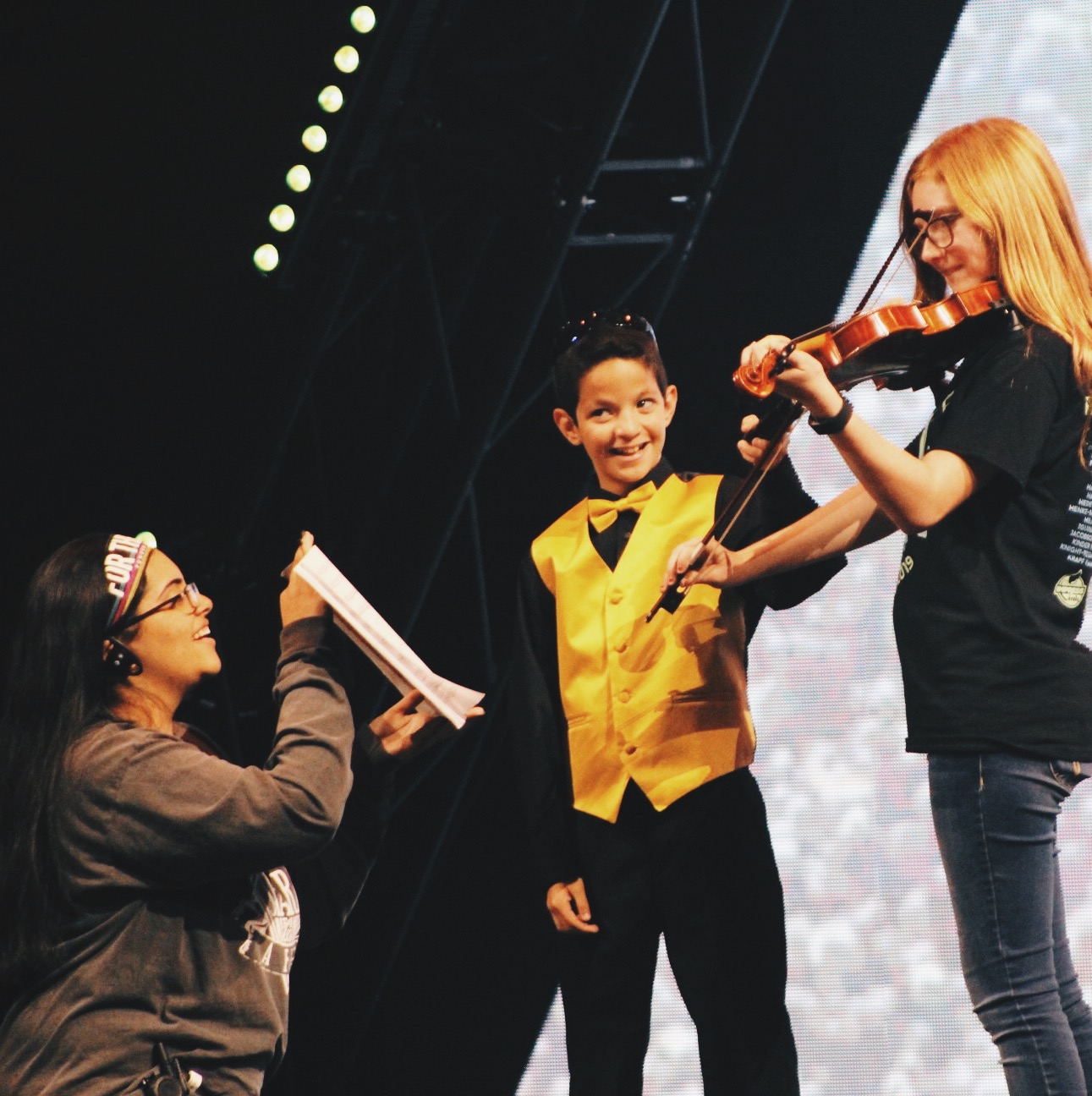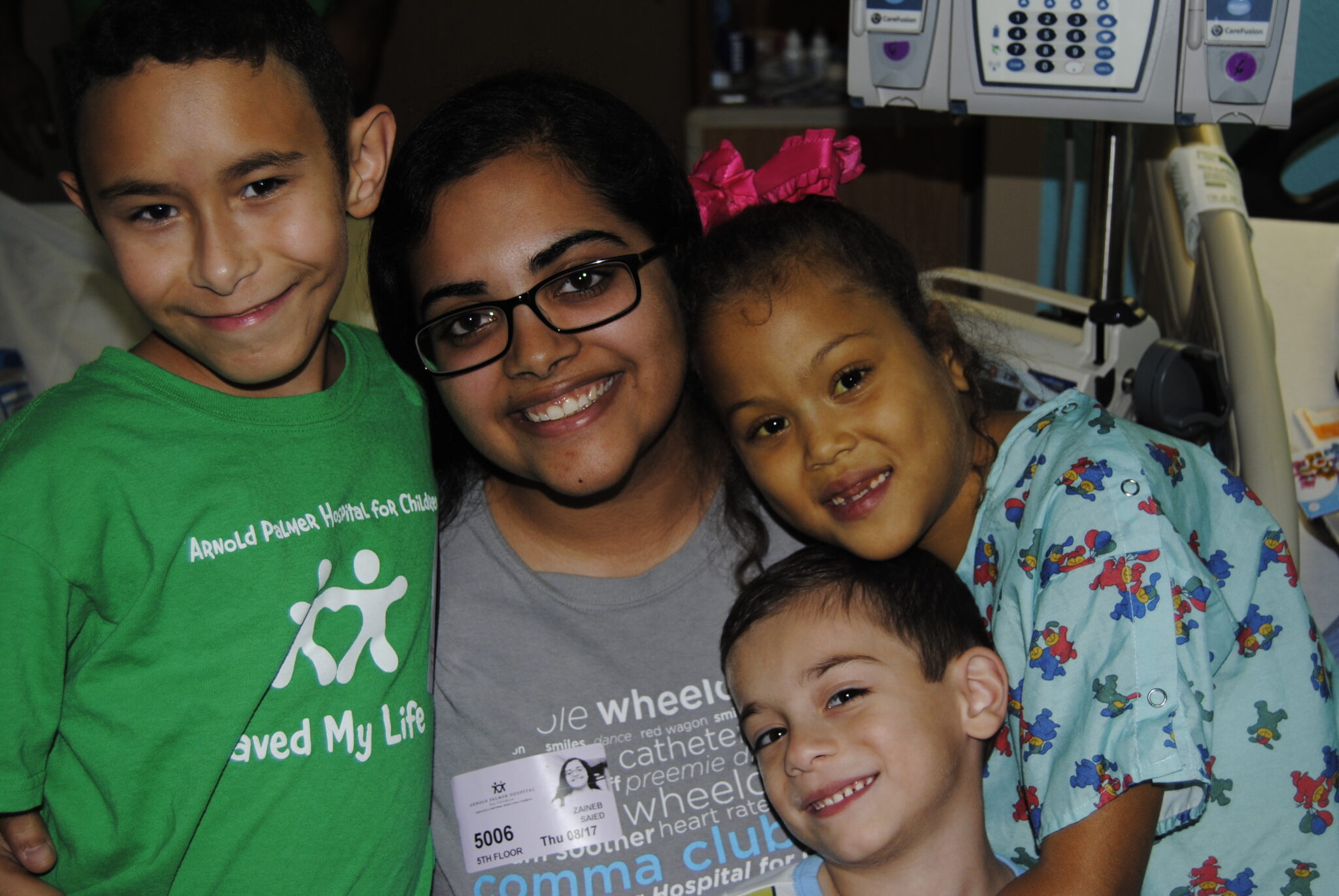 ---
Miracle Network Dance Marathon is an international movement, involving over 400 colleges, universities and K-12 schools across North America that fundraise for their local Children's Miracle Network Hospitals. These students work tirelessly throughout the year to raise funds one dollar at a time by making the ask to family and friends. Their hard work culminates in a 6-40 hour celebration on their campus, where participants have the opportunity to rally together as a community for their local Children's Miracle Network Hospital. Students involved in Dance Marathon gain valuable skills in fundraising, peer management, delegation and philanthropy. Miracle Network Dance Marathon programs have collectively raised more than $300 million since 1991.
Learn more about Miracle Network Dance Marathon: