University of Oklahoma Senior Receives 2020 Miracle Network Dance Marathon Distinguished Leadership Award
From the thousands of graduating seniors who have participated in Miracle Network Dance Marathon at the approximately 300 colleges and universities across the U.S. and Canada, 25 students were selected to receive the 2020 Miracle Network Dance Marathon Distinguished Leadership Award for making an exceptional impact within their Dance Marathon program, on their individual campus and for their local Children's Miracle Network Hospital. To see all of this year's recipients, click here.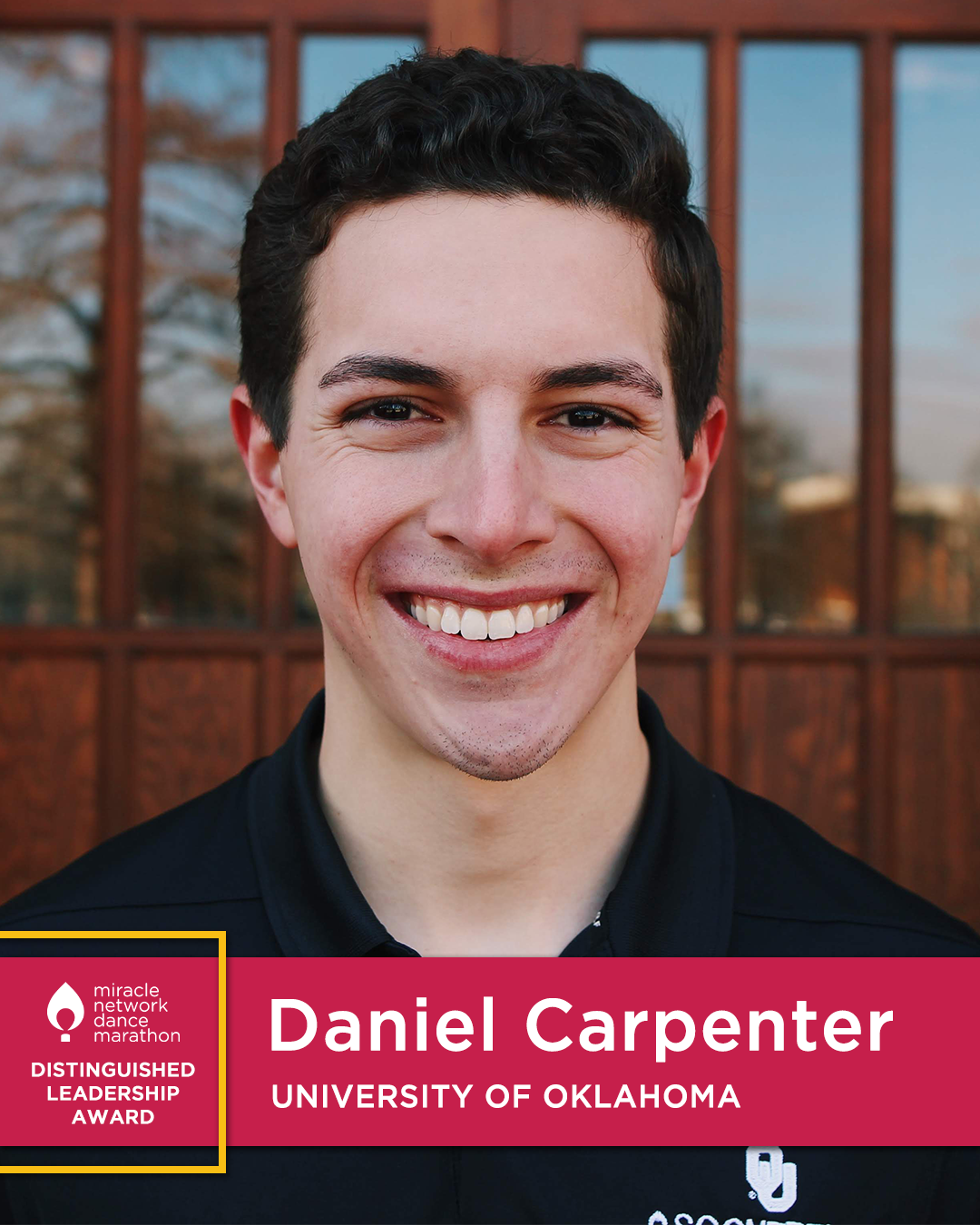 Hometown: Ada, Oklahoma
Degree(s): Bachelor of Business Administration
Dance Marathon Involvement: Throughout my four years of involvement with Soonerthon at the University of Oklahoma, I was able to serve in four meaningful positions. In 2017, I served as a Mini Marathon's Liaison, where I developed high-school leaders through event planning. In 2018, I was the Vice Chair of Mini Marathons, which I provided sustainable strategies while leading Mini Marathon Liaisons. In 2019, I helped grow the new committee, Data Analysis, who's goal was to create a data-driven culture throughout our organization. During my final year, I founded the new position of Executive Vice Chair of Finance, where I provided financial strategy to Vice Chairs and the Executive Chair. While serving in these positions, I collectively raised $15,485.99 for the Children's Hospital Foundation.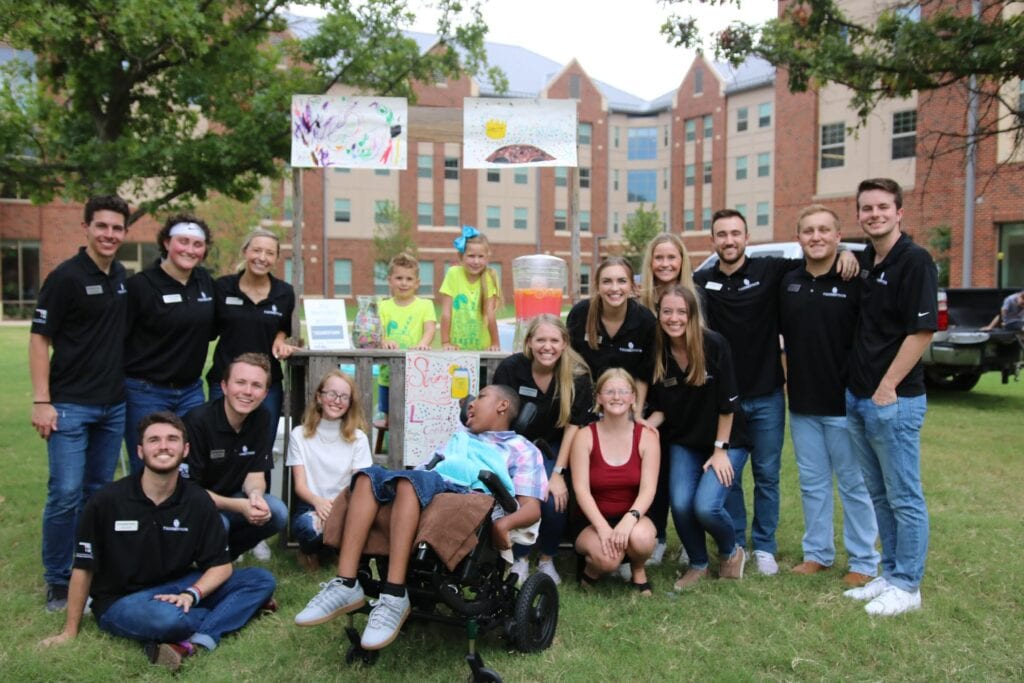 Campus/Community Involvement: Operational Performance and Analysis Intern (during the school year and summer). In this position, I have had the opportunity to consult external businesses and develop their technological infrastructure, allowing for streamlined data-driven decisions. For instance, I used my knowledge of database structures to identify a cost-savings project of approximately $250,000. Co-Chair of the Student Government Association's Leadership Development Program; Teaching Assistant for Leadership Development Seminar; Counselor for OU's Freshman Orientation Camp, Camp Crimson; Volunteer for Big Event Day of Service; Volunteer and Presenter at Loveworks Leadership, Inc.
Awards/Recognition: Valedictorian Scholarship; President's Leadership Class Scholarship; Dean's Honor Roll at the Price College of Business; President's Honor Roll; Bank2 Ta-ossaa-asha' Business Scholarship
Post-Graduation Plans: After graduation, I plan to work as an Operational Analyst and Consultant in Oklahoma; alongside my employment, I will continue my education by pursuing a Master's in Data Science at the University of Oklahoma. Eventually, I will begin a Master's in Business Administration. I hope to emulate the experience that I have gained while serving as the Executive Vice Chair of Finance for Dance Marathon in my career, with the ultimate goal of consulting with small businesses to develop their infrastructure in data analytics.
Why do you, personally, participate in Dance Marathon?
The history of my Dance Marathon experience travels back 7-years from our current date. While in high school, I served as the student council president where I used this experience to partner with Soonerthon. My "why" centers around this experience in high school because the opportunity allowed us to provide inclusive events and other resources to students that otherwise were unable to participate in costly events. Although our fundraising efforts were not focused on peer-to-peer fundraising, the high demand for low-cost and meaningful events in my community allowed us to raise $20,000 for the Children's Hospital Foundation, which was a record-breaking fundraiser in our school's history. The story of success that I convey to others typically does not include any monetary feat but instead emphasizes a community coming together as one. Our small and rural municipality largely consists of low-income individuals that were not likely to raise that amount, but when we provided a welcoming environment without harsh fundraising tactics, we became a united front in supporting our cause. I participate in Dance Marathon to bring communities together, which is strongly rooted in my first Dance Marathon experience.
How has Dance Marathon impacted you as a student leader? What specific skills have you developed during your involvement?
While much of my role within Dance Marathon revolved around the advanced application of data analytics, Dance Marathon has more profoundly impacted my ability to effectively communicate as a leader. The relationship between a given human and their ability to code typically bears a stereotype of introversion. Before taking on an executive position a year ago, I would claim that this stereotype held true for myself to some extent. Stepping into this year, one of my goals was to expand my area of comfort to include concise and effective communication. I not only wanted to enhance these skills to better execute my role within Dance Marathon, but also for my future career goals in consulting which includes analytics; I know that people are at the center of each optimization equation. This experience with Soonerthon has enabled me to lead a room, respect differing opinions to enhance any team, and communicate in a way that can be relatable to any audience. I know that without proper communication, no analysis would ever be realized into actionable insights, and the skills I gained within Soonerthon will allow me to succeed for years to come.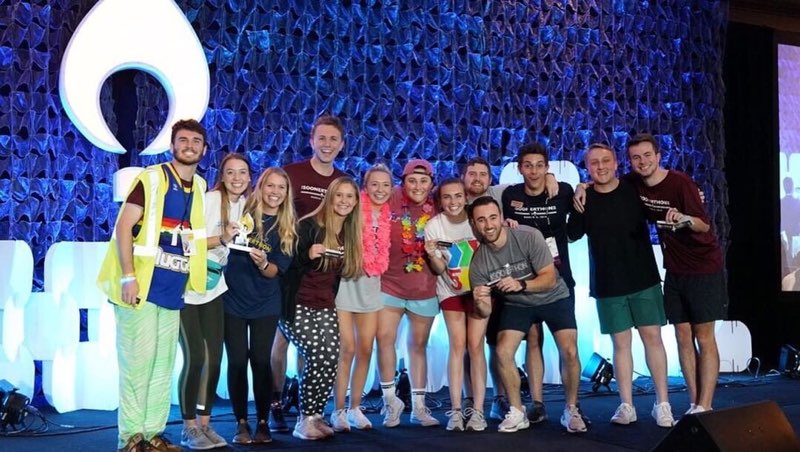 What personal accomplishment/contribution are you most proud of from your involvement in Dance Marathon?
After four years of involvement, including serving as the organization's first Executive Vice Chair of Finance, I am most proud of establishing a data-driven culture among our leadership team and key decision makers. Prior to 2019, the extent to which Soonerthon analyzed data only involved comparing weekly totals to a 10% increase year-over-year. My goal for the position was to allow the organization to better understand the relationship between fundraising and actions taken by our program. Supporting this goal, I designed our first comprehensive budget, which combined statistical and financial modeling to identify recurring and potential revenues. In September, the initial forecast predicted our final fundraising total within a margin of 1.1%.To further enhance this relationship, I created a real-time database and an automated tracking tool that fundamentally changed how Soonerthon makes decisions. Throughout the year, this tool adjusted our final forecast on a daily basis, which impressively could forecast a given day's fundraising total by 1 pm within a 5% margin of error. This design added many insights, allowing us to make real-time shifts to our actions and messaging on push days to best activate our campus and community.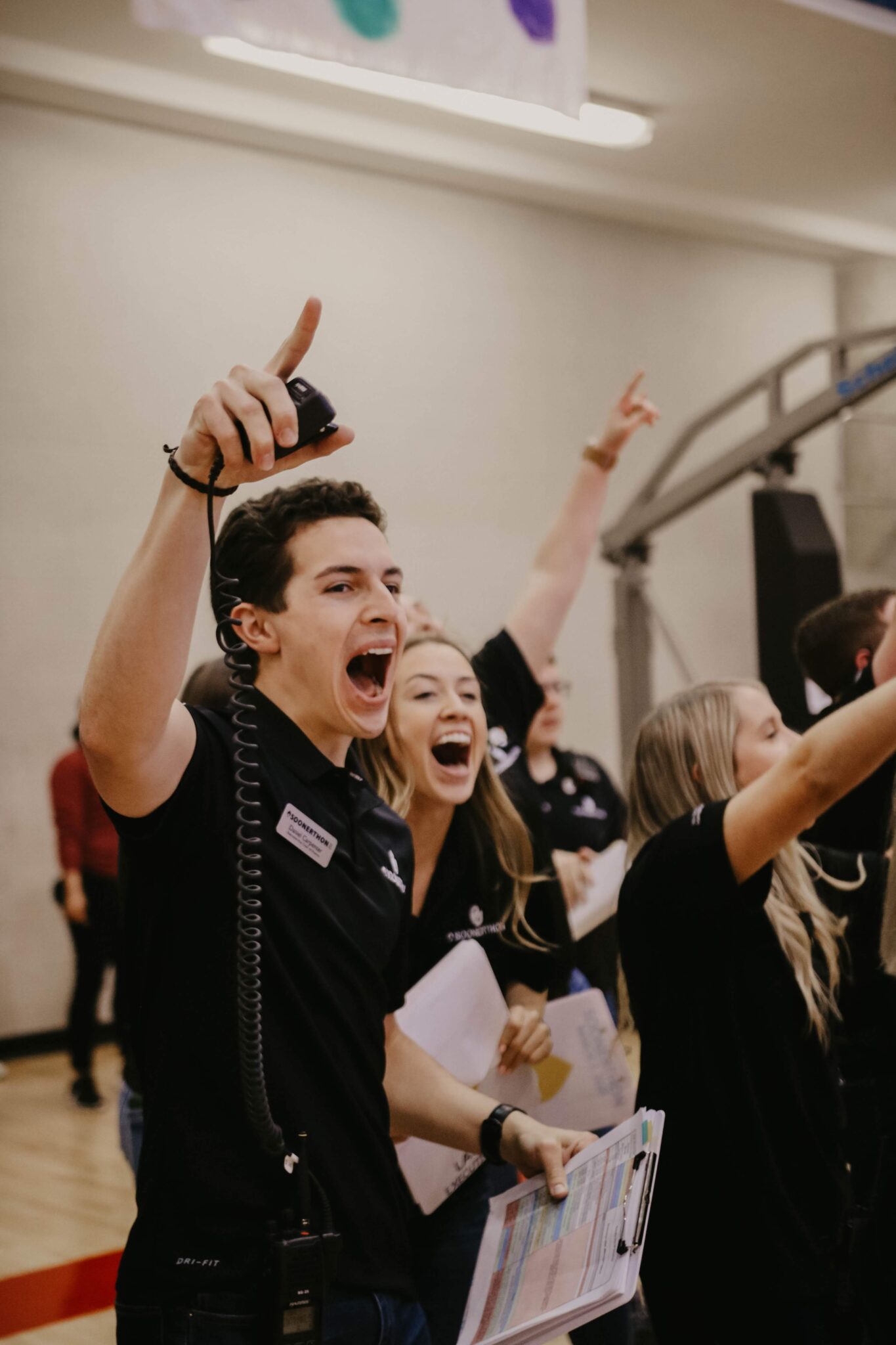 Why should students get involved with Miracle Network Dance Marathon on their campus?
Dance Marathon offers an equal opportunity for growth in leadership and personal development regardless of any demographical disparity. Although the color of my skin appears to be white, I am a Chickasaw citizen who cherishes their tribal heritage and history. Through my studies of Native American philosophy and history while at the University of Oklahoma, I have realized the importance of community and support, despite any difference in experience or background. Within Soonerthon, I found this unwavering community and support. Individuals who participate in Dance Marathon may realize that the patients we serve could be less fortunate than the median household; these patients span a subspace of diverse cultures. This realization equips participants with empathy and respect for others; I argue that this theme spreads throughout all levels of leadership, which allows for more equal opportunity for personal growth and leadership development.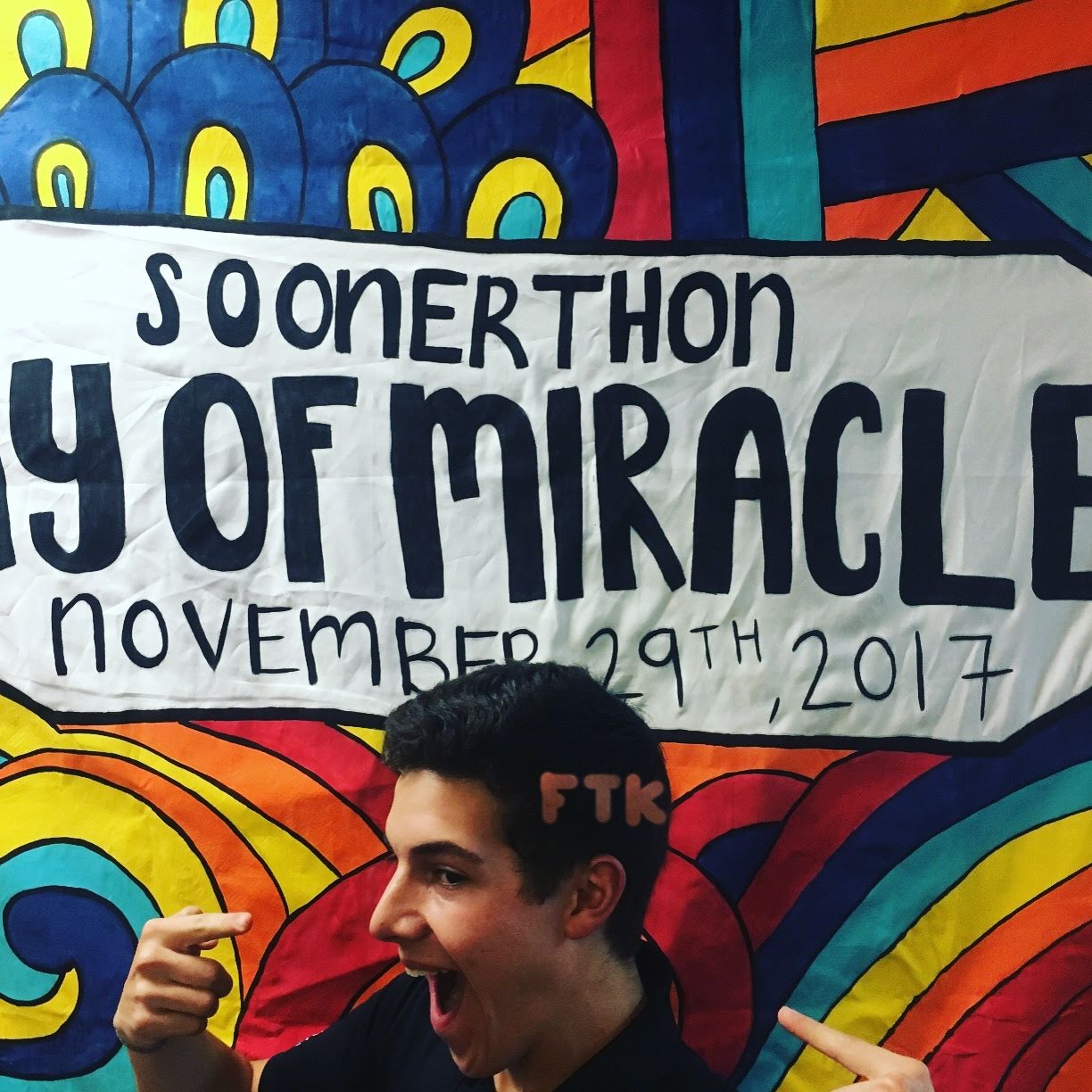 Why should people donate to their local Children's Miracle Network Hospitals?
As a donor, it is sometimes hard to grasp the true importance and impact of a donation. I used to experience this lack of understanding myself until my Children's Miracle Network Hospital began treating a loved one. I now explain to any potential donor that while they may not be seeing the direct impact of their donation in the moment, the care that it could provide to a friend or family member will one day show its underlying meaning. In 2017, one of my close friends was involved in a car accident. The accident caused swelling in her brain, leaving her without motor functions or cognitive ability. Avery was med-flighted to our CMN Hospital, where a team of doctors worked tirelessly to save her life. Avery and her family spent months in our hospital, which is something that no one would ever have expected to happen to them. When I ask my childhood friends involved with Dance Marathon about why we do what we do, we remember Avery; we never knew the impact that we were making, but the funds that we raised brought the best doctors to her so that she and her family could receive the best possible care right at home, and were not forced to leave the state of Oklahoma.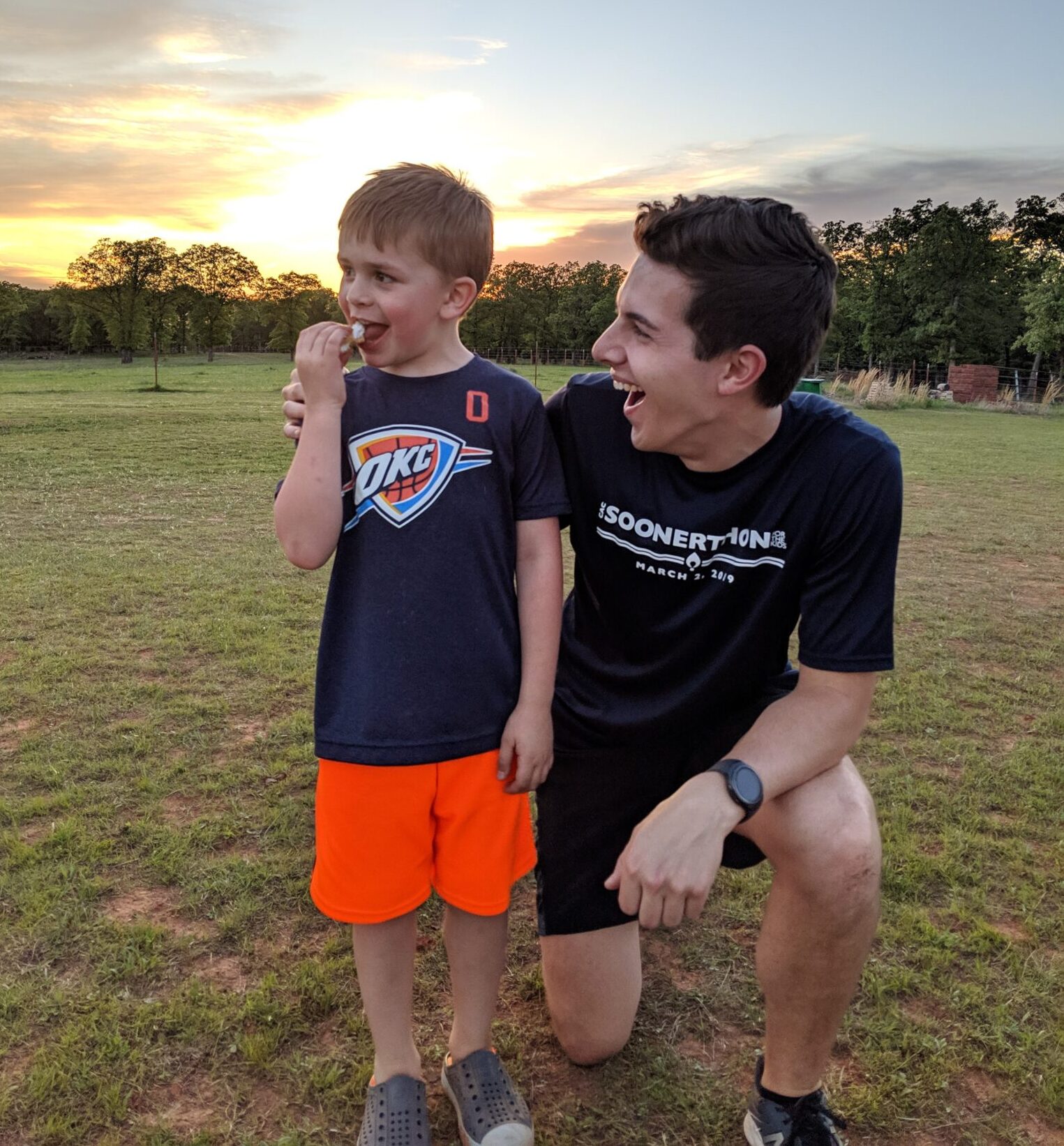 ---
Miracle Network Dance Marathon is an international movement, involving over 400 colleges, universities and K-12 schools across North America that fundraise for their local Children's Miracle Network Hospitals. These students work tirelessly throughout the year to raise funds one dollar at a time by making the ask to family and friends. Their hard work culminates in a 6-40 hour celebration on their campus, where participants have the opportunity to rally together as a community for their local Children's Miracle Network Hospital. Students involved in Dance Marathon gain valuable skills in fundraising, peer management, delegation and philanthropy. Miracle Network Dance Marathon programs have collectively raised more than $300 million since 1991.
Learn more about Miracle Network Dance Marathon: