Syracuse University Senior Receives 2020 Miracle Network Dance Marathon Distinguished Leadership Award
From the thousands of graduating seniors who have participated in Miracle Network Dance Marathon at the approximately 300 colleges and universities across the U.S. and Canada, 25 students were selected to receive the 2020 Miracle Network Dance Marathon Distinguished Leadership Award for making an exceptional impact within their Dance Marathon program, on their individual campus and for their local Children's Miracle Network Hospital. To see all of this year's recipients, click here.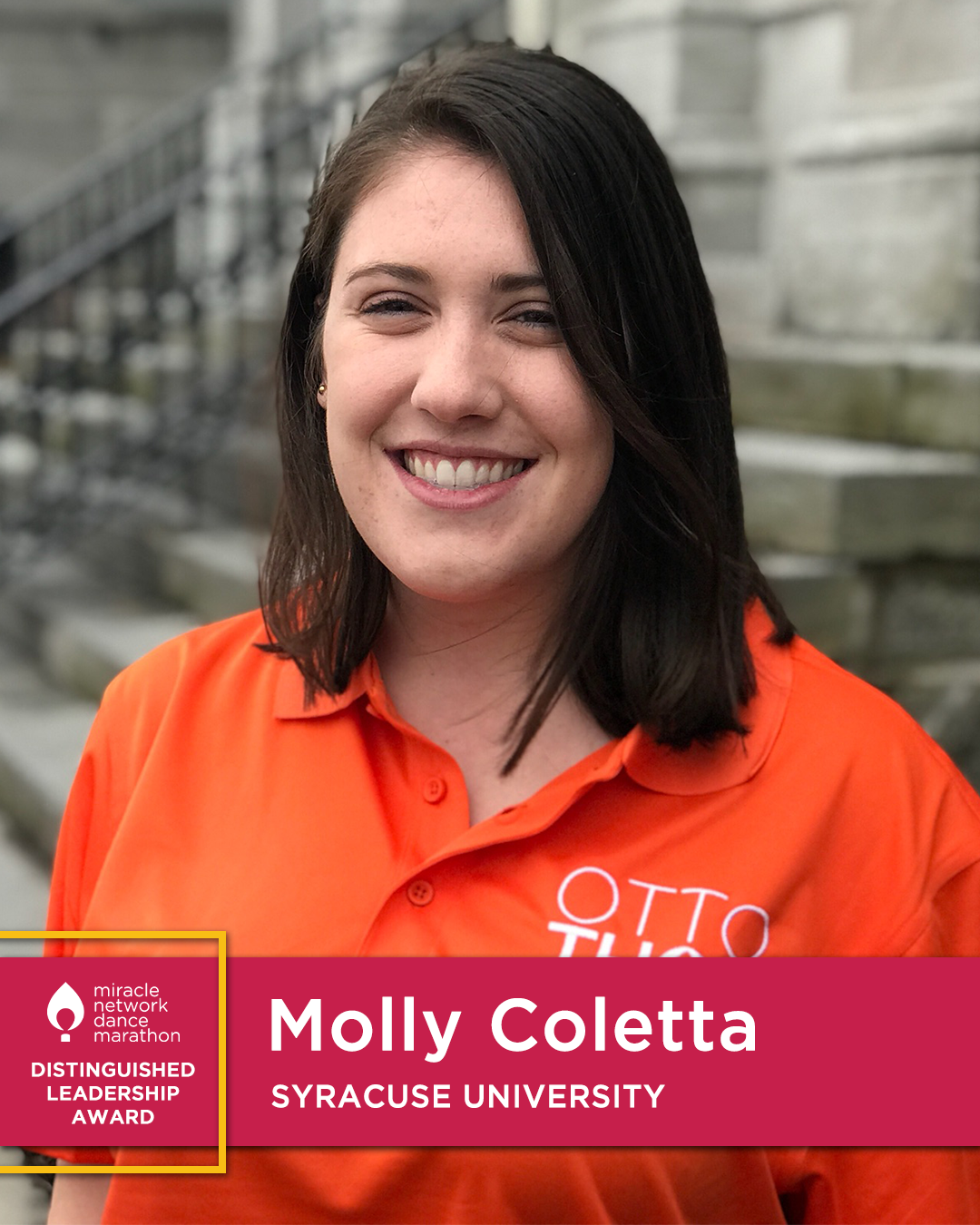 Hometown: Norfolk, Massachusetts
Degree(s): Art Photography, B.F.A.
Dance Marathon Involvement: My sophomore year I was introduced to OttoTHON by one of my friends who was serving as Executive Director at the time. I initially joined OttoTHON as a member of the Fundraising Committee and immediately fell in love. The following year I served as the Fundraising Chair (although I preferred to call it FUNdraising!) on the Executive Board and this past year I was honored to lead our team as Executive Director of OttoTHON 2019, raising our highest fundraising total to date and retaining our status as Syracuse University's largest philanthropic student-run organization. Throughout these three years, I also personally fundraised $6,922.05 for Upstate Golisano Children's Hospital.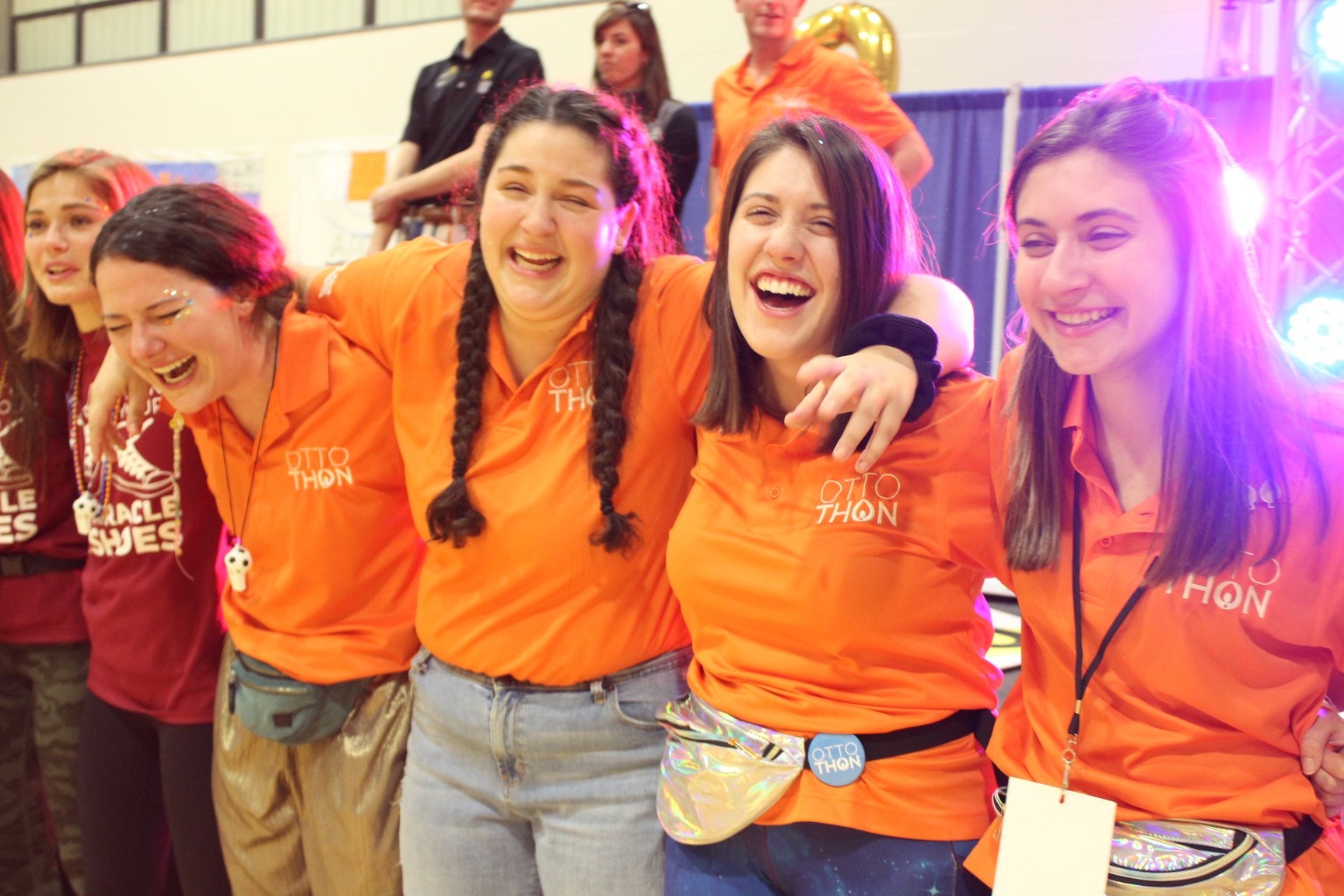 Campus/Community Involvement: Boston Children's Hospital Trust: Corporate Sponsor and Fundraising Intern (Summer 2019); Ronald McDonald House Charities: Student Volunteer (2017-2020); School of Visual and Performing Arts Teaching Assistant (Fall 2019); Toxics Action Center: Norfolk Big Dig Intern (Summer 2019); Pink Truck Designs, LLC: Media Intern (Summer 2019); OPS15 Tactical: Marketing and Media Specialist (Summer 2018); Alpha Gamma Delta Sorority: Leader of Sophomore Experience (2017-2018), Director of Membership (2018-2019); Delta Kappa Alpha Professional Cinematic Fraternity: Co-Marketing Chair (2017-2018)
Awards/Recognition: B.F.A. (in progress) Thesis Exhibition Artist (2020) Light Work Gallery Artist (2019) Accepted the 44 Stars Award of Excellence for Public and Community Service on OttoTHON's behalf (2019) Golden Ticket Recipient for Outstanding Academic Performance (2017) Sparks Gallery Artist (2017) Dean's List (2016, 2017, 2018, 2019)
Post-Graduation Plans: My post-graduation goals and plans are to pursue a career in fundraising and event planning within the children's health and hospital areas. I am also considering graduate school for Art Therapy, with a focus on photography. Dance Marathon greatly impacted my decision to pursue these goals. When I was very young, I lost my best friend, Maddie, to a pediatric illness. I thought the best possible way to honor her memory was to become a doctor. But, by the time I entered college, I knew that wasn't my path. After these past few incredible years in this organization, I've realized I never want to leave the world of nonprofit. Dance Marathon helped me realize that there is more than just one way to change lives; there is more than just one way to honor Maddie's life, and the hospitals and professionals that impacted her experience so deeply.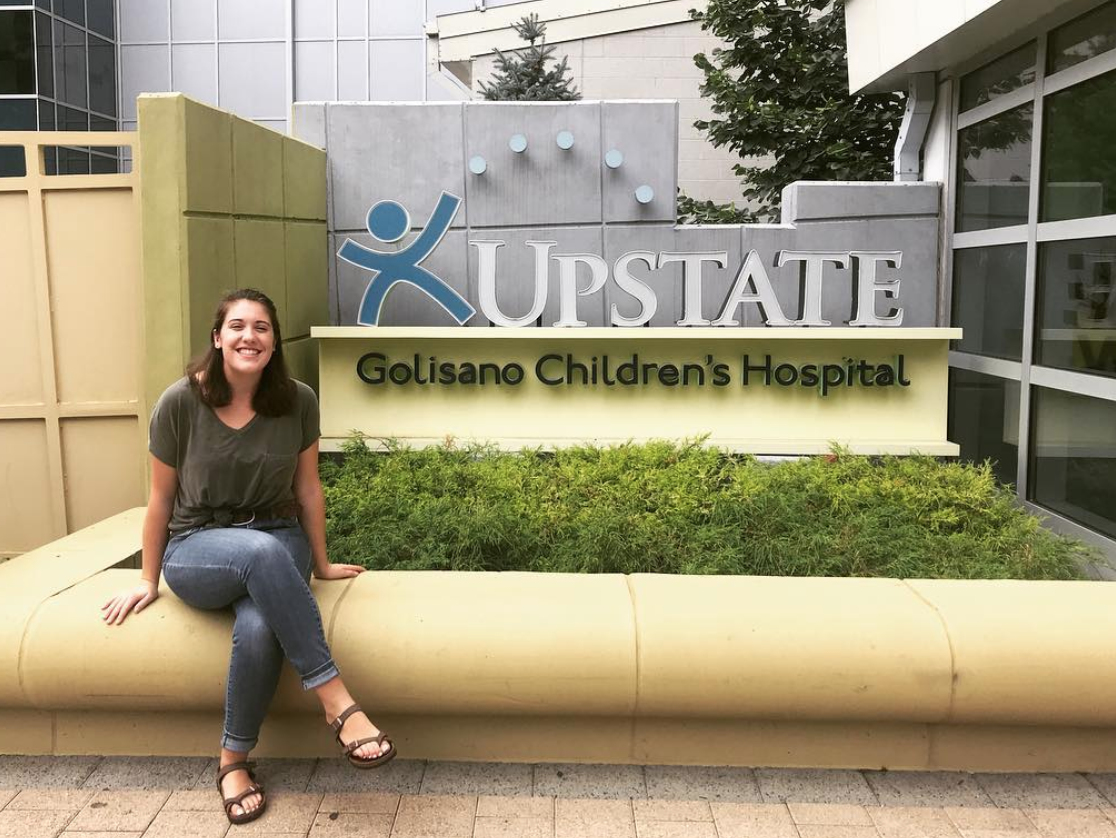 Why do you, personally, participate in Dance Marathon?
While Maddie received treatment at Boston Children's Hospital, one of her favorite things was getting visits from the art therapists and hanging in the recreation room. These are the experiences that allowed my 10-year-old friend to identify not as just a cancer patient, but first and foremost, as a kid. None of those things would've been possible without organizations like Dance Marathon. Sometimes I wish our memories consisted of only adventures outside, going on field trips and playing with our "stuffies." But now I can look back on the scary hospital times and instead of remembering fear and sadness, I reminisce on painting with syringes, learning Lion King songs on the piano, and eating cake during her last round of chemo. CMN provided Maddie with the important treatment she needed, but also helped her be a kid; a kid who loved to dance, sing, and make art, a kid with a huge heart who loved helping others. Making a difference as a college student for other kids going through similar experiences is why I participate in Dance Marathon. I dance so kids can still be kids despite extreme emotional and physical challenges. I dance so there are more happy childhood memories, more smiles, and more light within the darker times.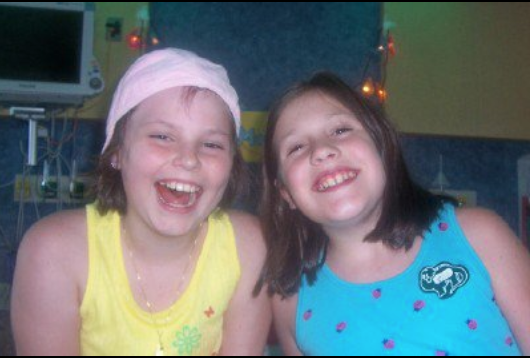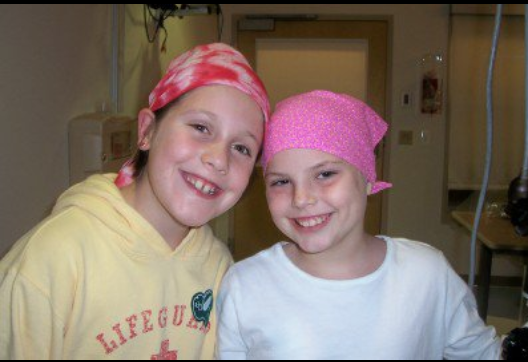 How has Dance Marathon impacted you as a student leader? What specific skills have you developed during your involvement?
Dance Marathon taught me an unfathomable amount about being a leader. From communication skills and work ethic, to time management and public speaking, it's completely changed the way I lead a team. But I think the most important skill I learned, is how to put yourself in another's shoes to encourage effective communication. Every day I am so thankful I got to experience so many sides of what builds a Dance Marathon team. As a committee and Executive Board member, and eventually Executive Director, I understand how critical every individual team member is. Within these roles, I've found listening to people's ideas, opinions and perspectives are the MOST important. Some days it was easy to get wrapped up in my own responsibilities, to-do lists and agendas. But every time I heard a new story, whether from one of my committee members or a family, I remembered every person is here for a different reason with a unique perspective that brings our movement to life. Recognizing this allowed me to think critically about how my own decisions affected our team as a whole. Being able to identify everyone's unique stories and differences as a strength in order to make the biggest impact on our movement is a skill I will value forever.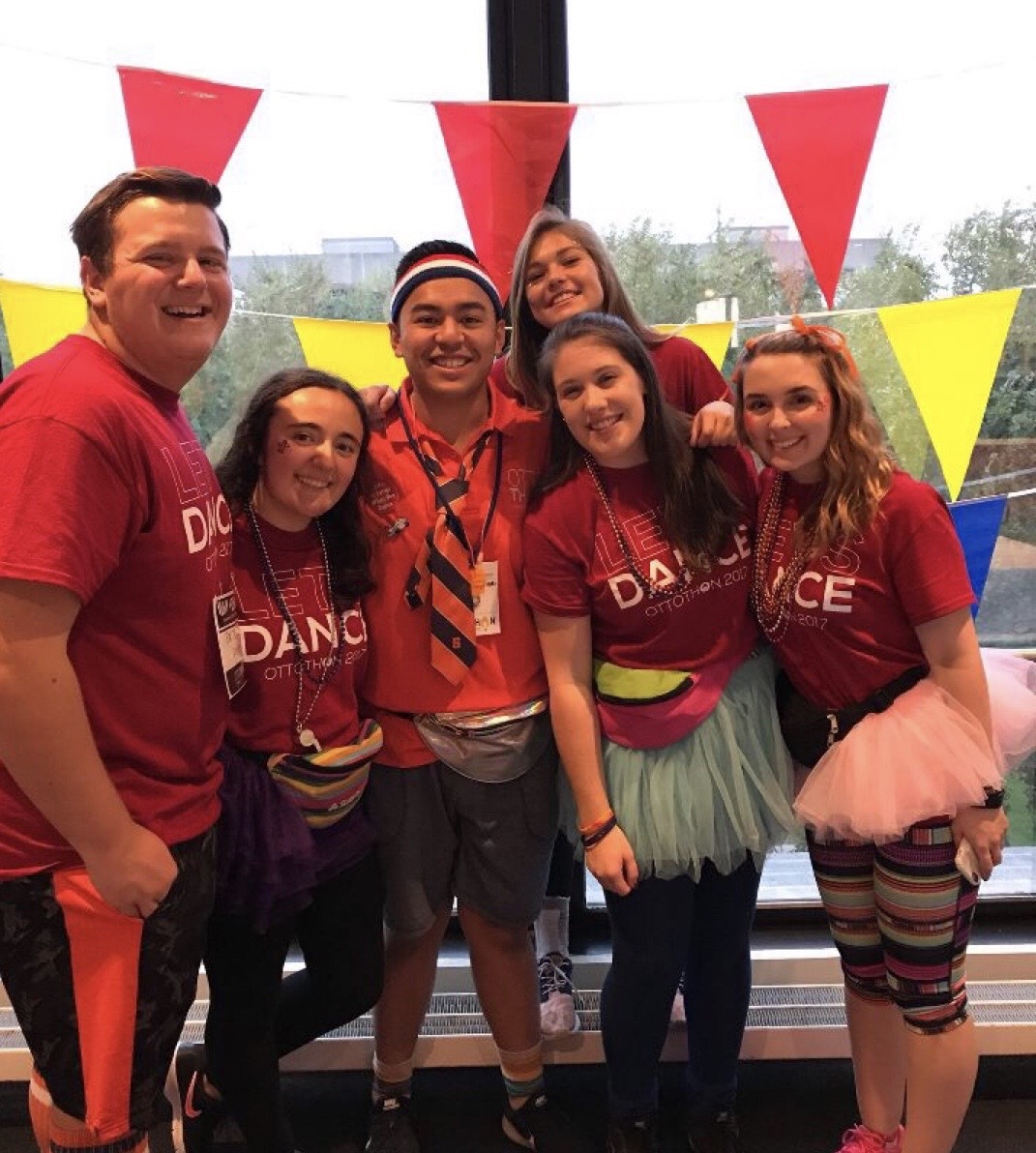 What personal accomplishment/contribution are you most proud of from your involvement in Dance Marathon?
2019 was a year of unique challenges for our team including finding a new location due to renovations, the introduction of a new DM advisor and new hospital liaison, and dealing with significant budget cuts. It was also a year we needed a strong comeback from not hitting our fundraising goal the year prior. As Executive Director, I accepted these challenges with excitement and trepidation. I knew, despite how intimidating it seemed, I had to embrace this challenge, while remaining confident and prepared for my team. That perseverance is what I recognize as my proudest accomplishment. Because without change, new faces and fresh starts, so much wouldn't be possible: doctors couldn't make progress to help our incredible kiddos; OttoTHON wouldn't have crossed the $200k threshold, and we wouldn't have accomplished a "first" by allocating our 2019 funds outside of our hospital to the Golisano Center for Special Needs. Without change, our team couldn't experience the exciting growth needed to make our movement the best it could be. While it'd be easy to list our fundraising success as the proudest moment, Dance Marathon isn't just about fundraising. DM is about changing lives and the ability to embrace the change needed to do so.
Why should students get involved with Miracle Network Dance Marathon on their campus?
As a freshman, it was easy to get swept up in campus life; to forget what exists outside the small bubble campus creates. I think a lot of students can relate to this feeling, especially when first arriving at school, overwhelmed by all the opportunities and new experiences. But this is what makes Dance Marathon such a unique and fulfilling movement. DM gives you the tools to make an impact on the lives of kids and families directly in your community. Making a difference on campus while also changing the lives of those around you is an experience like no other that also provides a unique perspective into the intricacies of some of these institutions. Before joining DM, I had no idea how many expenses there were outside of medical bills, like the cost of travel, medical play toys, education, meal provisions and child-specific medical equipment. Being able to see a team of students come together to create a movement that helps relieve these costs while meeting so many amazing families, kids and friends along the way is just one of the reasons students should join Dance Marathon. This movement builds confidence, creates a family of miracle makers, connects you to your community, and changes your life while you help change others.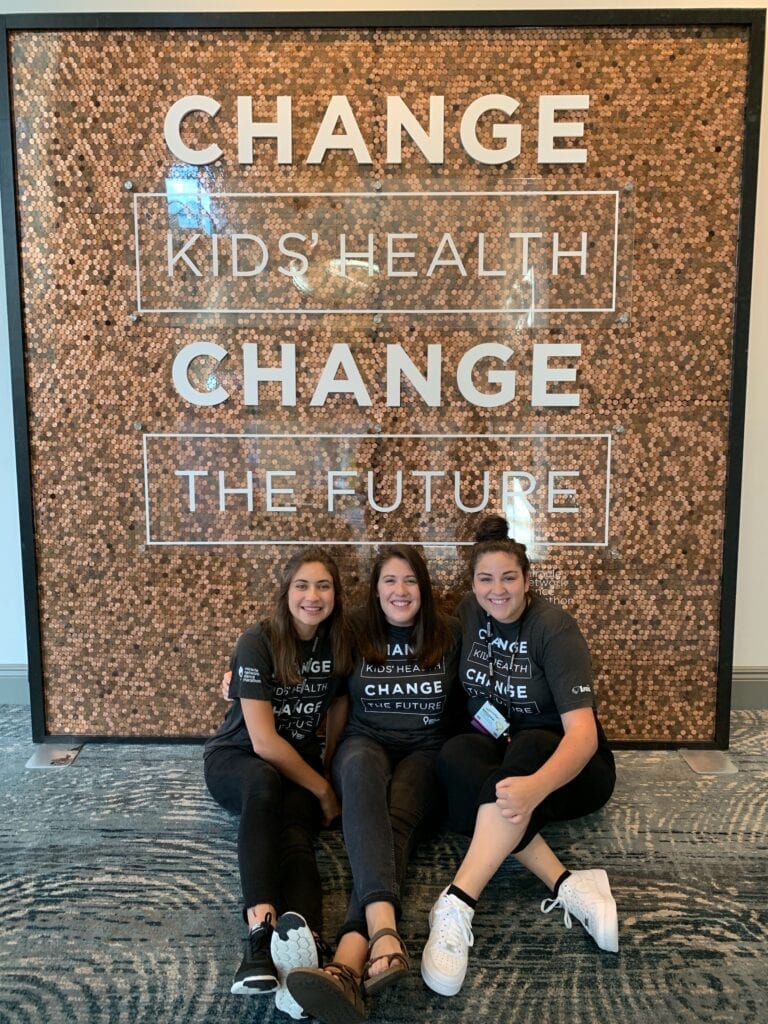 Why should people donate to their local Children's Miracle Network Hospitals?
During the clean up of my last event, after a breathtaking day of miracle-making, I had a freshman committee member tell me her story. Sporting a tutu and remains of face glitter she explained how she grew up as a sibling to a miracle child treated at her local children's hospital. She experienced first hand those long nights by a hospital bed, days spent by her sibling's side and gratitude for the remarkable teams of doctors and nurses. After telling her story she explained how grateful she was to give back to a movement that affected her family so greatly, and how excited she was for future events. I went to bed that night and thought about how many stories I'd heard over the past few years from team members, friends, and Miracle Kids. They all had a common thread: community and perseverance. This is why people should donate to their local CMN Hospitals: so every kid and sibling has the chance to grow up and pursue their dreams, so they too can grow up and continue the cycle of making the world a safer and happier place for kids like them. By donating, anyone can keep this cycle alive and help change kids' lives.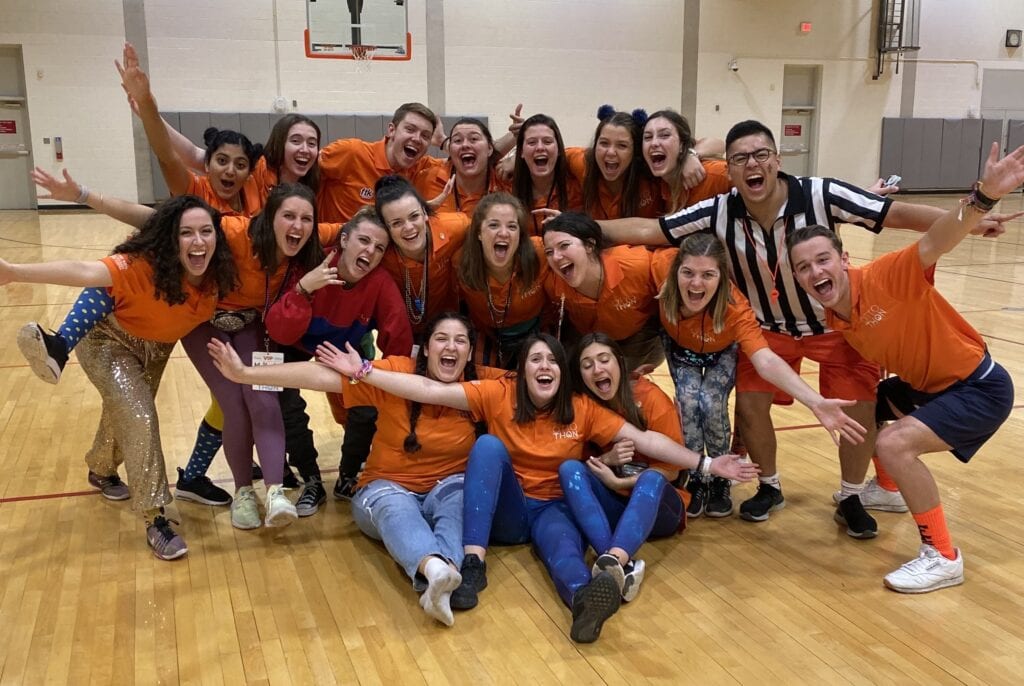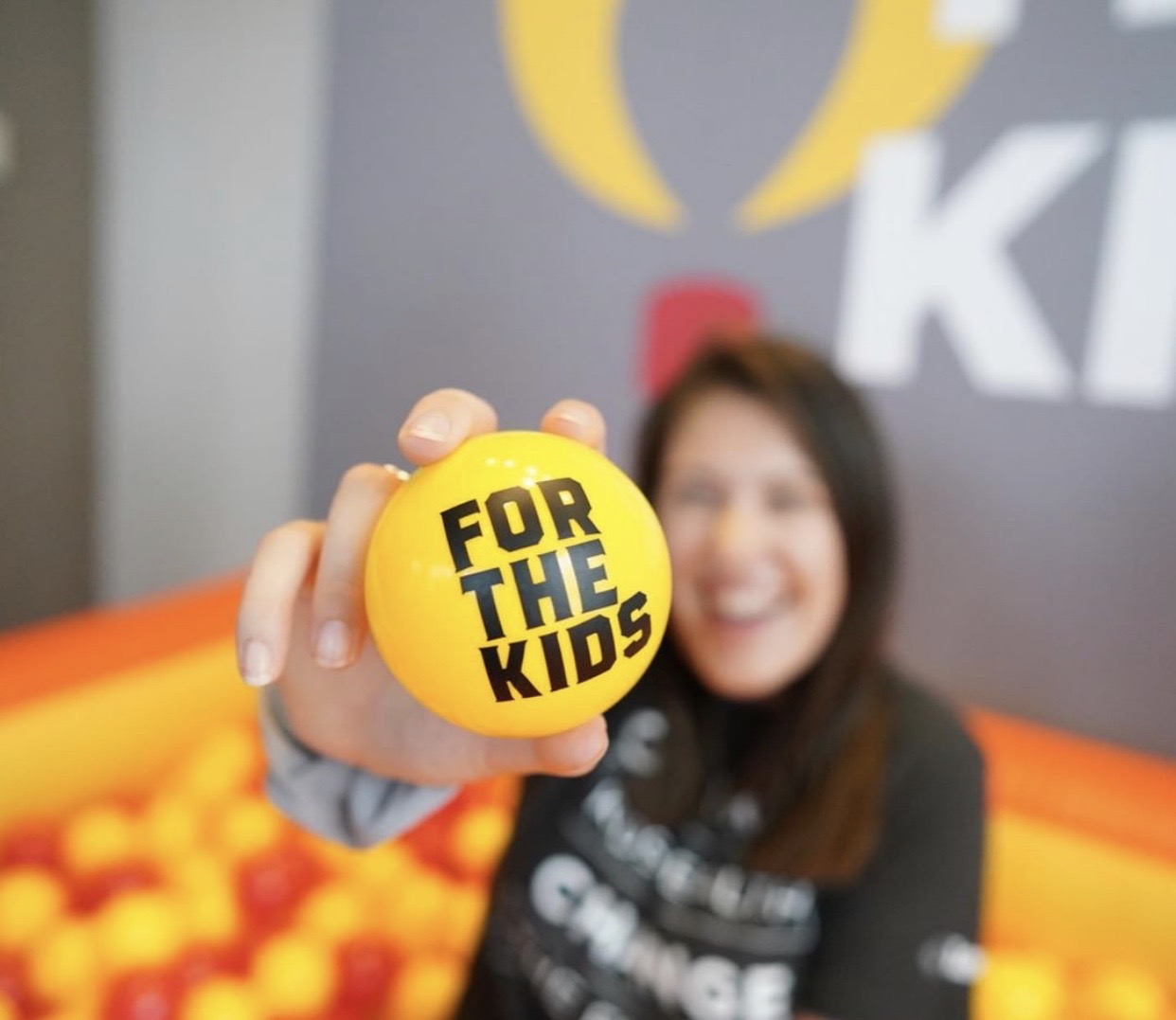 ---
Miracle Network Dance Marathon is an international movement, involving over 400 colleges, universities and K-12 schools across North America that fundraise for their local Children's Miracle Network Hospitals. These students work tirelessly throughout the year to raise funds one dollar at a time by making the ask to family and friends. Their hard work culminates in a 6-40 hour celebration on their campus, where participants have the opportunity to rally together as a community for their local Children's Miracle Network Hospital. Students involved in Dance Marathon gain valuable skills in fundraising, peer management, delegation and philanthropy. Miracle Network Dance Marathon programs have collectively raised more than $300 million since 1991.
Learn more about Miracle Network Dance Marathon: