Stephen F. Austin State University Senior Receives 2020 Miracle Network Dance Marathon Leadership Award
From the thousands of graduating seniors who have participated in Miracle Network Dance Marathon at the approximately 300 colleges and universities across the U.S. and Canada, 25 students were selected to receive the 2020 Miracle Network Dance Marathon Distinguished Leadership Award for making an exceptional impact within their Dance Marathon program, on their individual campus and for their local Children's Miracle Network Hospital. To see all of this year's recipients, click here.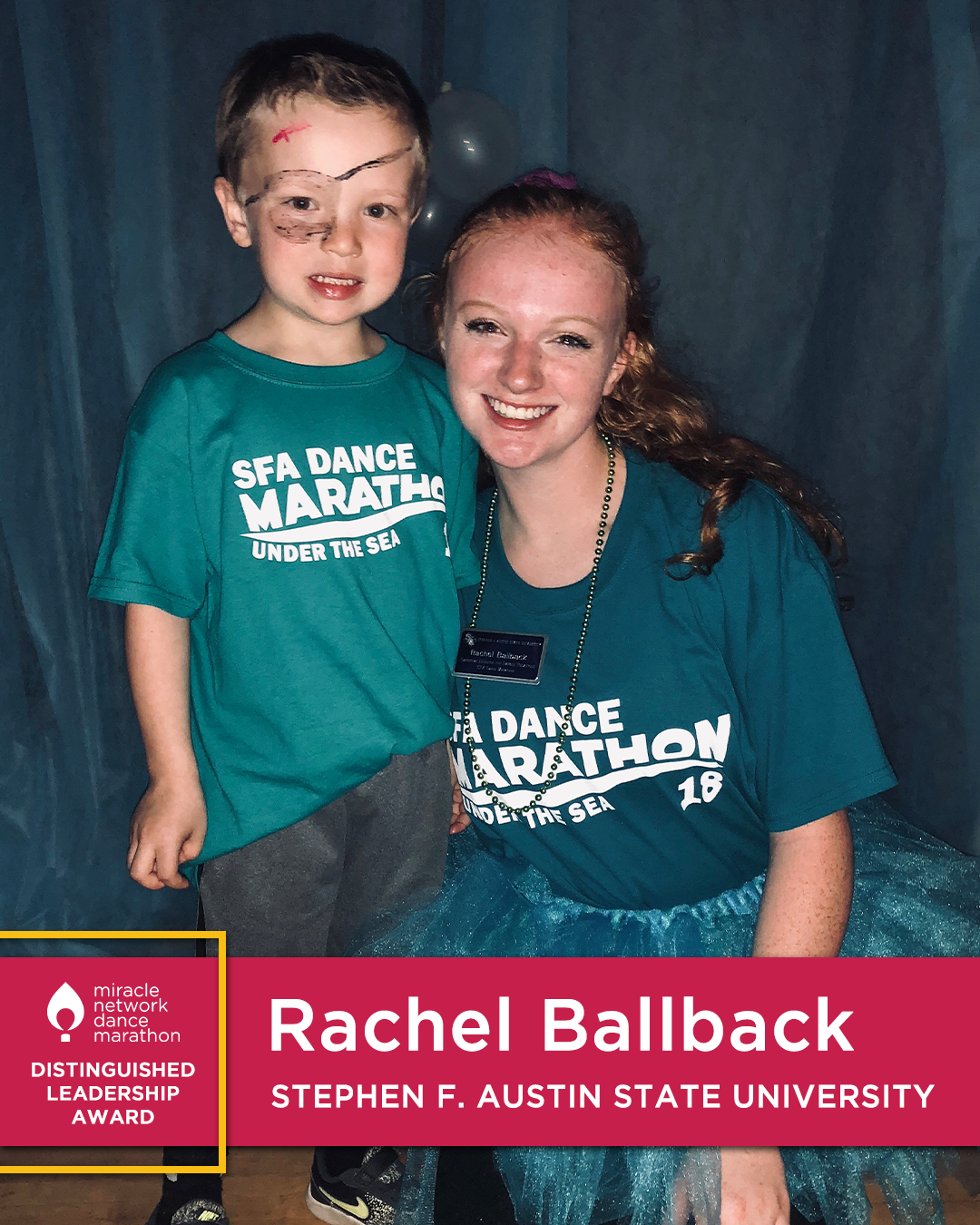 Hometown: The Woodlands, Texas
Degree(s): Bachelor of Arts in Health Science with a minor in Psychology
Dance Marathon Involvement: My SFA Dance Marathon involvement started out in a unique way. My freshman year Dance Marathon was not an organization, it was just an event that was put on by a leadership organization. When I learned about the cause, I immediately wanted to help and volunteered at the event. The next year, Dance Marathon was made an organization, and I became the Morale Captain. However, during the beginning of the year our Executive Director of Internal Relations could not fulfill her duties, and I became Executive Director of Internal Relations. I have been the Executive Director of Internal Relations ever since for a total of three years, and I still lead the Morale Committee. Throughout my time with Dance Marathon, I have fundraised a total of $1,703.14 for CHRISTUS Trinity Mother Frances Health System.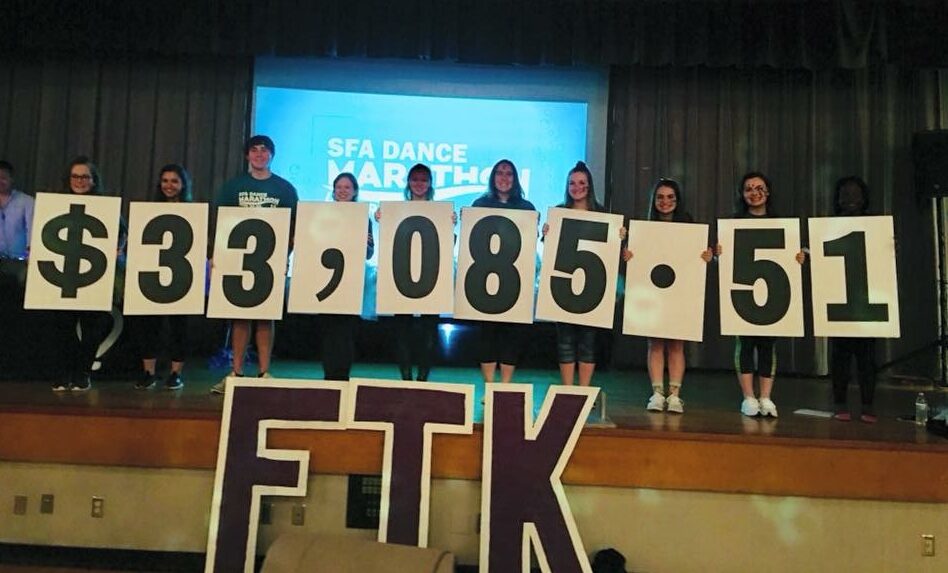 Campus/Community Involvement: Dancers Against Cancer, Advertising Coordinator &  Apprentice; Hunger Jacks, volunteer for university student food pantry; Jack Camp Counselor;  Freshman Leadership Academy, Committee Chair; Biology Supplemental Instructor; Nacogdoches Senior Center, yoga and line dancing instructor for senior citizens
Awards/Recognition: Miss SFA 2020; Presidential Volunteer Service Award (three-time recipient); President's Honor Roll (four semesters); Dean's List (two semesters); Dancers Against Cancer Vet of The Semester, award voted on by members of the organization that they believe has gone above and beyond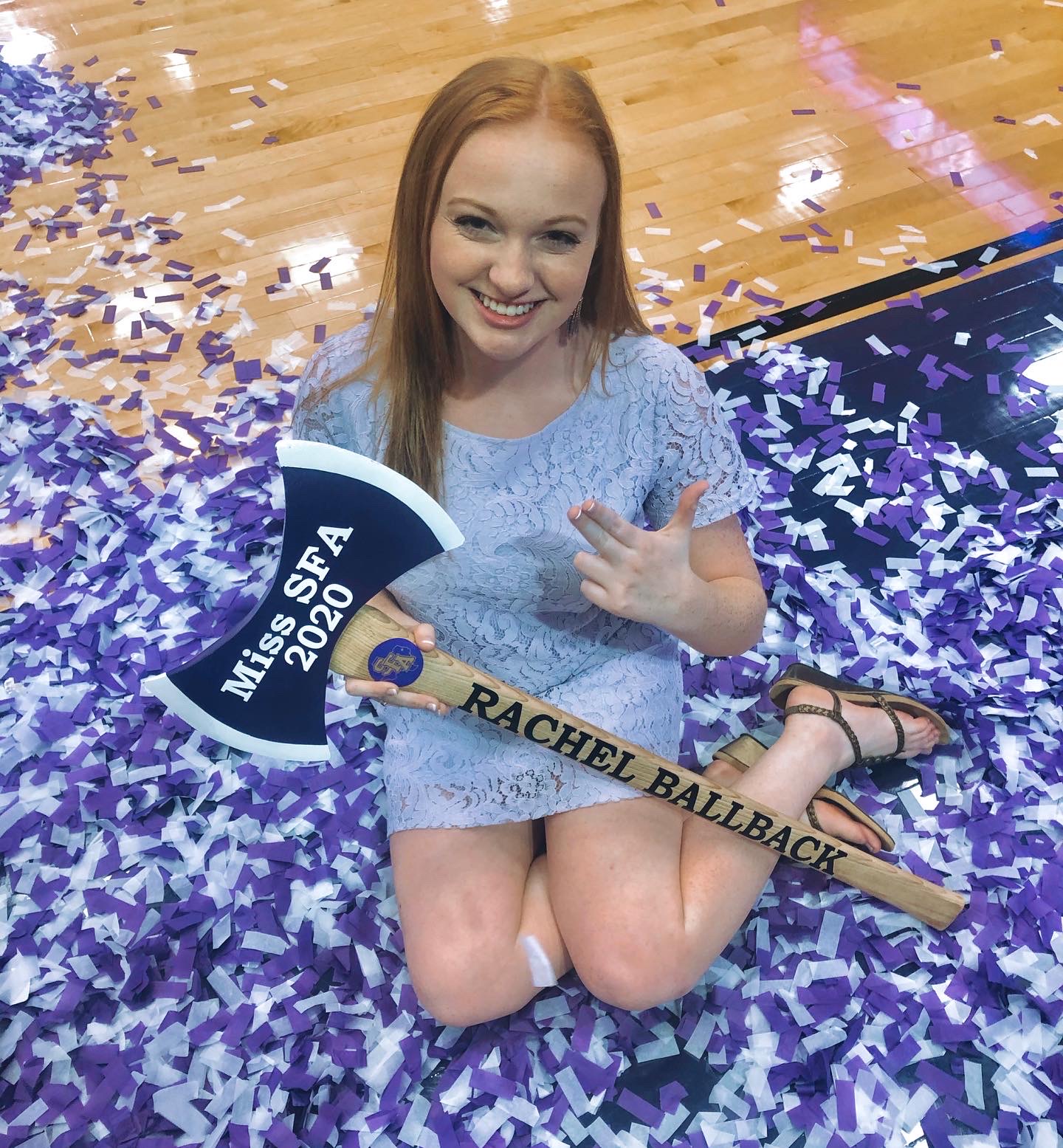 Post-Graduation Plans: Dance Marathon influenced my post-graduation goals and plans. I was originally a different major coming to SFA, and then I switched due to my involvement with Dance Marathon. My plan is to go to graduate school and become an Occupational Therapist to continue my love for giving back to the community. I then want to specialize in Neonatal Therapy. This is something I hadn't thought of before joining Dance Marathon, but after seeing the impact the NICU has on the tiniest of lives I want to do more to help them. Kids hold a special place in my heart, so wherever I end up my hope is to make a positive impact on kids' lives.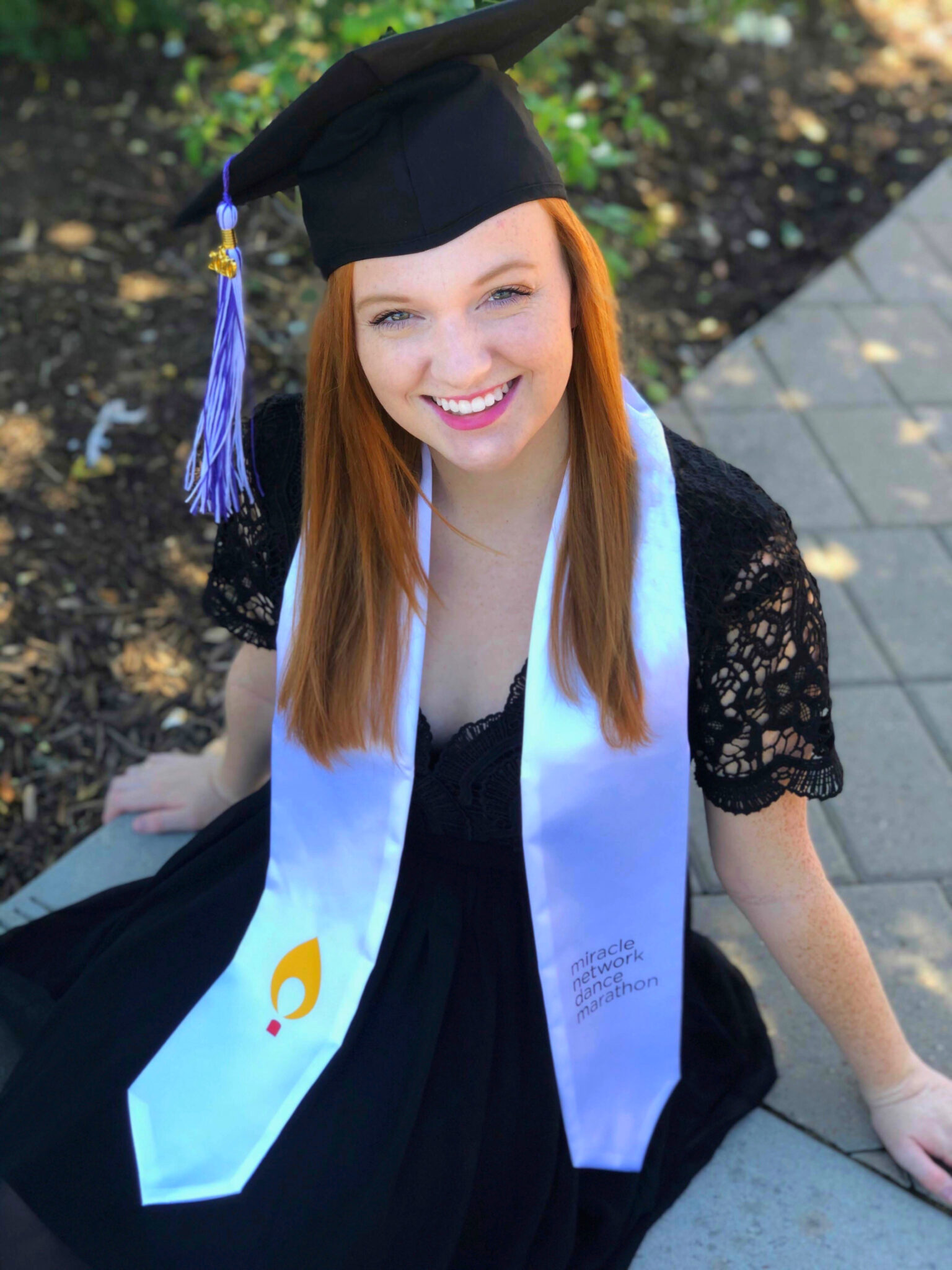 Why do you, personally, participate in Dance Marathon?
I participate in Dance Marathon because of the mission to ensure that no child or family has to fight pediatric illness or injury alone. One morning when I was 8 years old, I had a seizure. Being 8 years old I did not know how dangerous it was. My mom rushed me to the Emergency Room at my local hospital, where I had several tests done to reveal I had epilepsy. My local hospital had all the equipment I needed, and I was able to get treated right away which allowed me to eventually grow out of it. Growing up, I always had great medical care and never had to worry about my hospital not having the equipment to save my life. The thought of knowing a child's life could have been helped or even saved had their local hospital had a piece of equipment breaks my heart. The specific Children's Miracle Network Hospital that I donate to is in East Texas. Many rural children do not get the medical care that they need and by having this CMN Hospital near them it provides families with a sense of comfort. Last year, I was given another reason why I participate in Dance Marathon, my cousin. She was born at only 1 pound, 3 ounces. She has been a fighter since birth, and I am lucky enough to fight for her every day in Dance Marathon.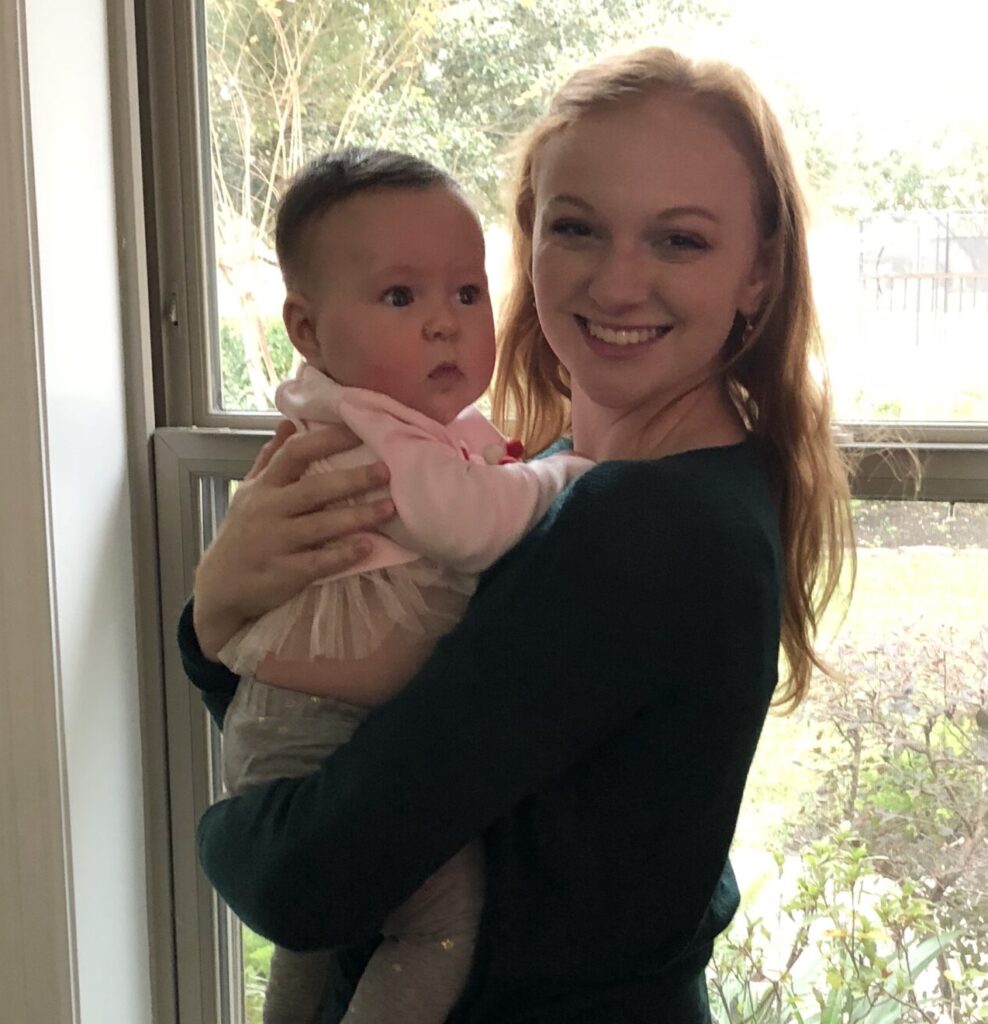 How has Dance Marathon impacted you as a student leader? What specific skills have you developed during your involvement?
Dance Marathon has truly helped mold me into the person I am today. It has impacted me as a student leader through valuable lessons. I have learned to communicate with both my peers, hospital advisor, and university advisor. Communication is one of my strongest traits, and I couldn't have said that before joining Dance Marathon. I have learned the value of teamwork when trying to create a movement throughout campus. With teamwork, you can use each other's strengths to balance out your weaknesses. Overall, I developed better leadership skills by leading committee members as an Executive Director of Internal Relations. I learned how to encourage them through incentives, through stories, and through my ability to relate to them. Most importantly, I have developed a lifelong love for service through Dance Marathon.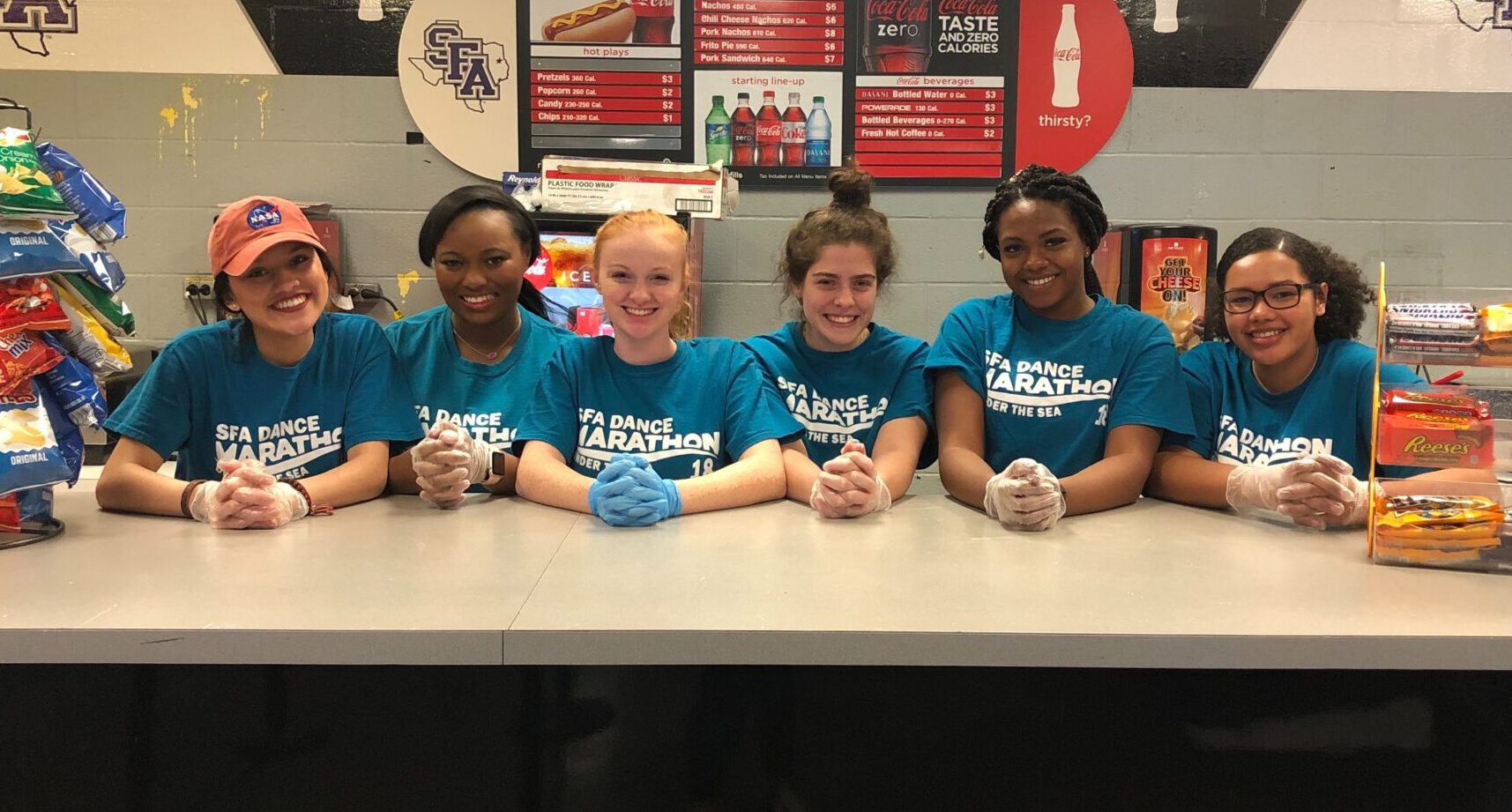 What personal accomplishment/contribution are you most proud of from your involvement in Dance Marathon?
My proudest accomplishment from my involvement in Dance Marathon was when SFA DM had almost a 400% fundraising growth from the previous year. This took place during my first year on the Executive Board when we were just made into an organization on campus. We had a lot of obstacles to overcome, but three other officers and I were determined to defy the odds. There were only four of us that year that were committed to Dance Marathon, so I put in countless hours to make sure we could not only provide an event that everyone would remember but a movement throughout our campus. One of the biggest turning points for us was when SFA DM was included in Greek Week. Greeks are a huge population at our school, and they caused our fundraising to increase dramatically. Due to the work ethic that I and fellow officers had throughout the year, we ended out having an incredible total reveal. We were overwhelmed with emotion when the numbers were flipped. By the end of that year, people knew what SFA DM was and they were inclined to join the organization the following year.
Why should students get involved with Miracle Network Dance Marathon on their campus?
Students should get involved in Dance Marathon to be a part of something bigger than themselves. Dance Marathon provides students with the opportunity to be humbled. We are so lucky to have the opportunity to go to school. There are kids wishing they could attend school, but they are being treated at a hospital. This humbling experience is something that people not involved in Dance Marathon will not get to encounter. Dance Marathon allows you to join a nationwide movement that consists of a variety of individuals all from different backgrounds coming together for one cause. You become a part of the Dance Marathon family. You learn about empathy, leadership, kindness, and have fun while doing it. I highly recommend it to everyone!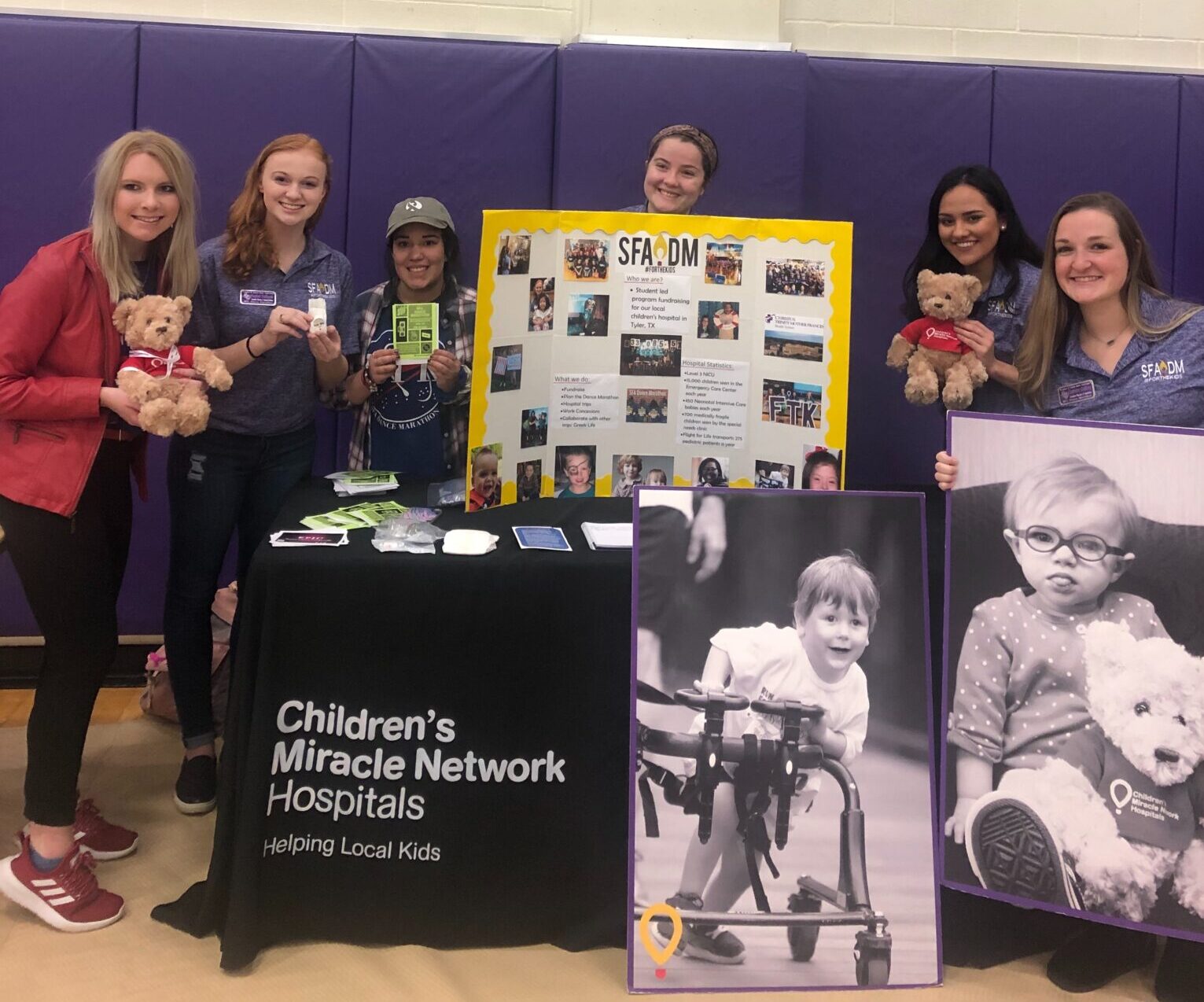 Why should people donate to their local Children's Miracle Network Hospitals?
People should donate to Children's Miracle Network Hospitals because each child matters. Kids are the next generation, so by changing kid's health you change the future. Every time I ask for a donation, I mention that every penny matters because it truly does. We can provide life-saving equipment for children. Whether you have a personal connection or not, we can all relate to having been a kid once. Giving these children the necessary tools to grow and have the same opportunities you had is a cause worth fighting. Lastly, people should donate to Children's Miracle Network Hospitals because the world is a better place with children in it. By donating you are able to provide them with the foundation of health, so they can continue to bring love, imagination, innocence, and hope for the future.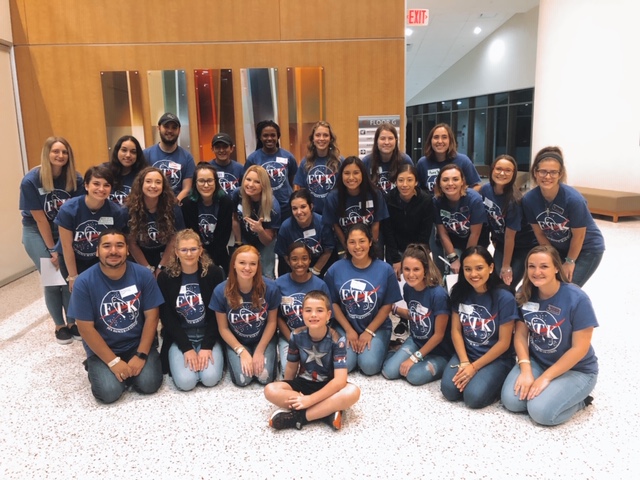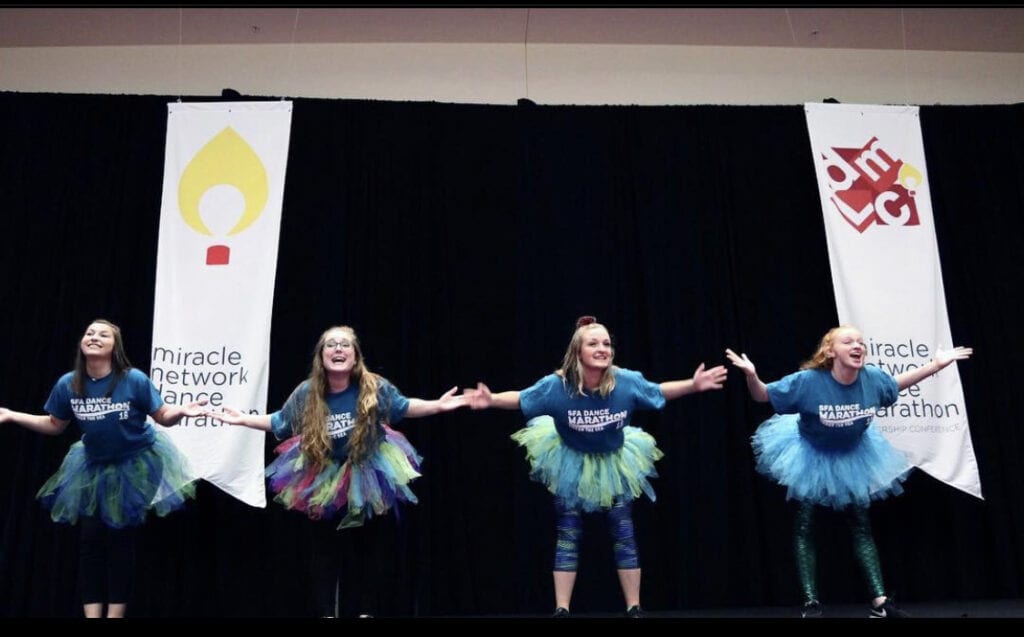 ---
Miracle Network Dance Marathon is an international movement, involving over 400 colleges, universities and K-12 schools across North America that fundraise for their local Children's Miracle Network Hospitals. These students work tirelessly throughout the year to raise funds one dollar at a time by making the ask to family and friends. Their hard work culminates in a 6-40 hour celebration on their campus, where participants have the opportunity to rally together as a community for their local Children's Miracle Network Hospital. Students involved in Dance Marathon gain valuable skills in fundraising, peer management, delegation and philanthropy. Miracle Network Dance Marathon programs have collectively raised more than $300 million since 1991.
Learn more about Miracle Network Dance Marathon:
Facebook – Instagram – Website – Blog – YouTube