Bowdoin College Senior Receives 2020 Miracle Network Dance Marathon Distinguished Leadership Award
From the thousands of graduating seniors who have participated in Miracle Network Dance Marathon at the approximately 300 colleges and universities across the U.S. and Canada, 25 students were selected to receive the 2020 Miracle Network Dance Marathon Distinguished Leadership Award for making an exceptional impact within their Dance Marathon program, on their individual campus and for their local Children's Miracle Network Hospital. To see all of this year's recipients, click here.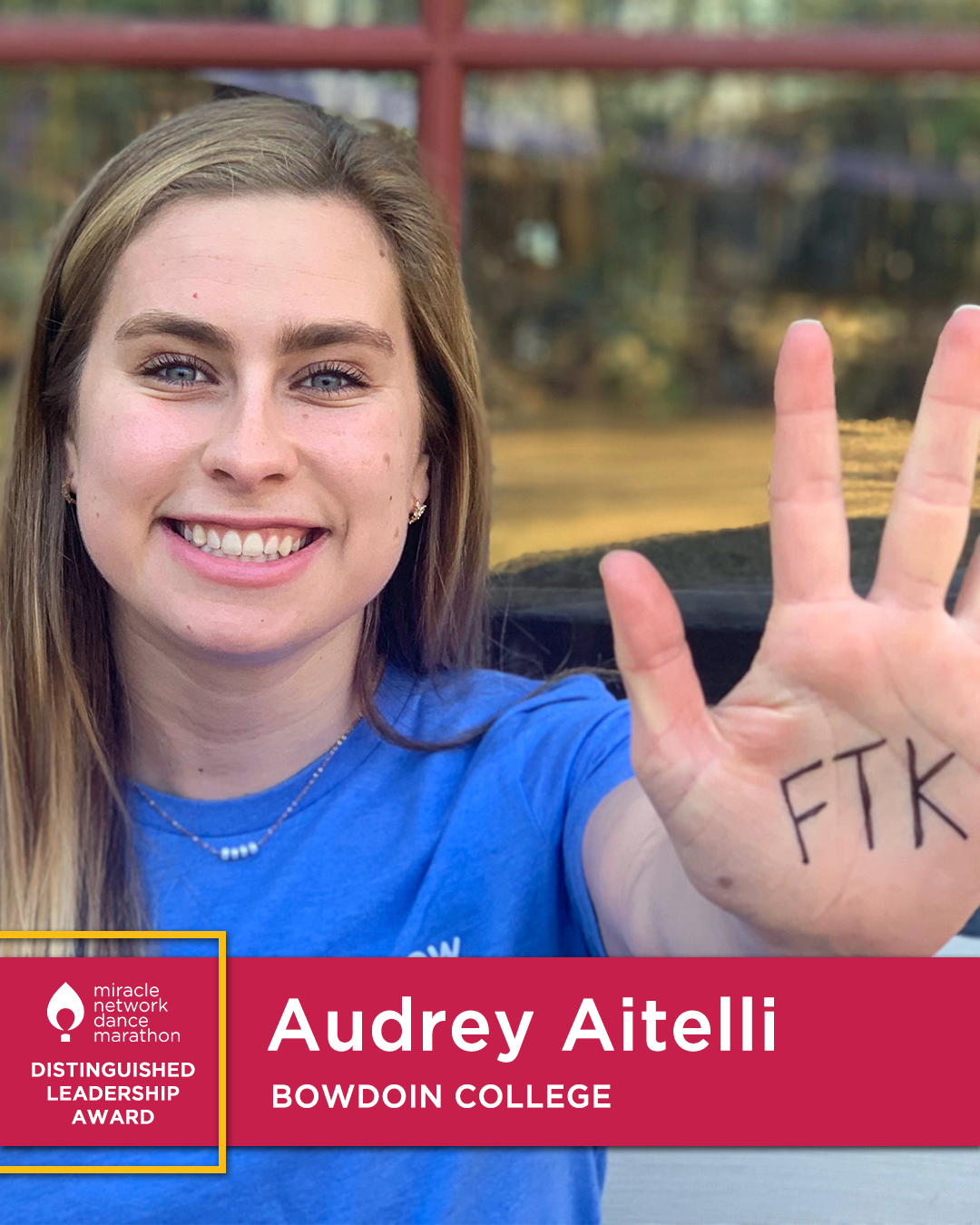 Hometown: Walnut Creek, California
Degree(s): Bachelor of Science in Cellular and Molecular Biology
Dance Marathon Involvement: I founded Bowdoin College Dance Marathon as a freshman in the spring of 2017. I served as the President and Executive Director of the program from 2017-2019. For our 2020 event, with an eye toward succession, I handed-off the role of Executive Director to a fellow student and worked as the External Director. At a school of roughly 1,800 students, starting a Dance Marathon chapter posed many obstacles. Bowdoin has very few campus-wide philanthropic traditions so an event like ours was unprecedented. However, in the first three years of the program, Bowdoin College has raised nearly $90,000 for the Barbara Bush Children's Hospital and I have personally fundraised over $28,000. More importantly, I have built a team that has created one of the strongest new Dance Marathon programs for small colleges in the country. For the 2017-2018 year, we were recognized by Children's Miracle Network Hospitals as #5 in the country for Top First-Year Fundraising Programs, an exciting accomplishment for a small college working among larger universities.
Campus/Community Involvement: Bowdoin College Varsity Swim Team, Captain; Victory Junction Gang Camp, Summer Staff and Volunteer; The Hole in the Wall Gang Camp and Roundup River Ranch, camps for children with medical conditions in the SeriousFun Camp Network, Volunteer; Bowdoin "Q" (Quantitative Reasoning) Tutor for Biology and Chemistry; Radiation Oncology Department at Massachusetts General Hospital, Researcher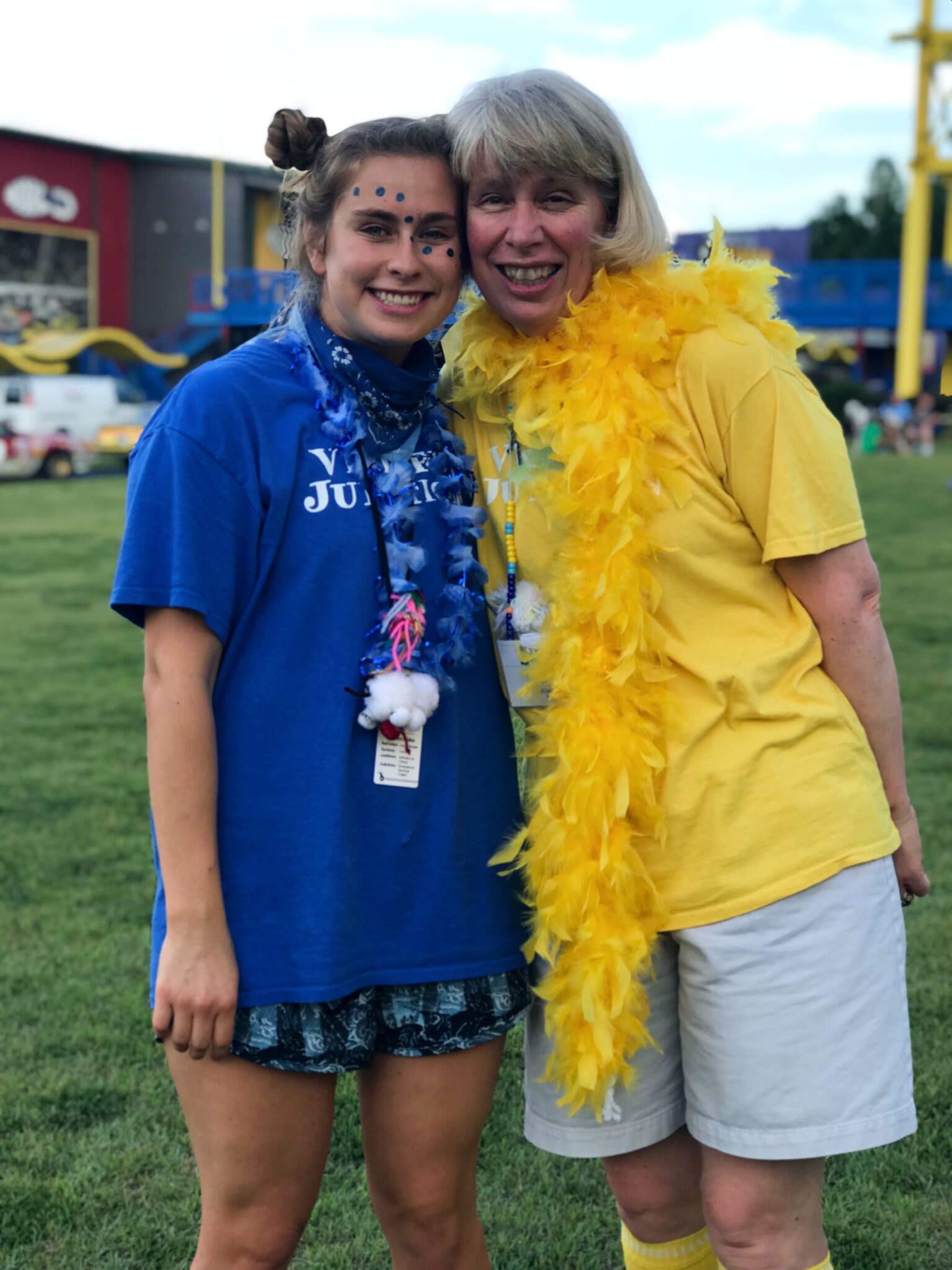 Awards/Recognition: NESCAC All-Academic Team for the 2018-2019 and 2019-2020 academic years
Post-Graduation Plans: Upon graduation, I will be working at Massachusetts General Hospital in Boston, conducting research with Dr. Helen Shih in the Radiation Oncology Department. I plan to apply to medical school while working at Mass General.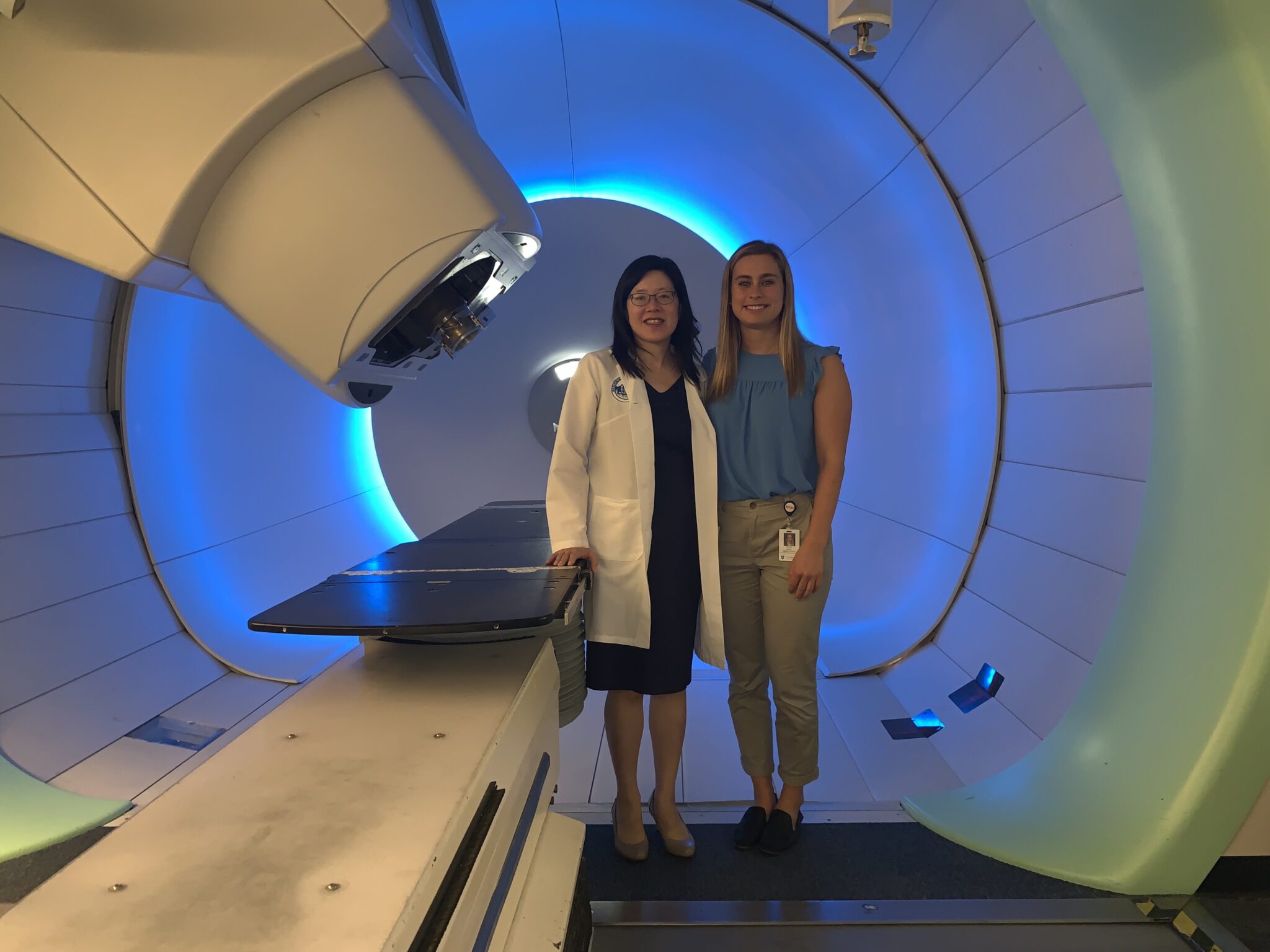 Why do you, personally, participate in Dance Marathon?
Throughout life, I have battled various digestive and autonomic nervous system disorders. In high school, I received life-saving medical care from Stanford and the Mayo Clinic. I am incredibly grateful for this medical care but I also know that I was extremely privileged to be able to travel and receive this medical care. It breaks my heart to know that this is not the case for many children. In my first summer volunteering at SeriousFun Camps, camps for kids with serious medical conditions, I met an incredible 14-year-old girl. She told me of her dreams to become a trauma surgeon as we practiced archery and rode horses. She also opened up to me about her family's struggle to afford her medical care. This experience struck me and inspired me for the next three years in Dance Marathon. While I had many experiences going to doctor's appointments and missing out on "normal" high school activities, I never experienced any financial insecurity as a result of my health conditions, and my family never had to choose between affording basic needs and paying for a treatment I needed. Ever since I met this girl, I have worked and danced for kids like her so that every child has access to quality medical care.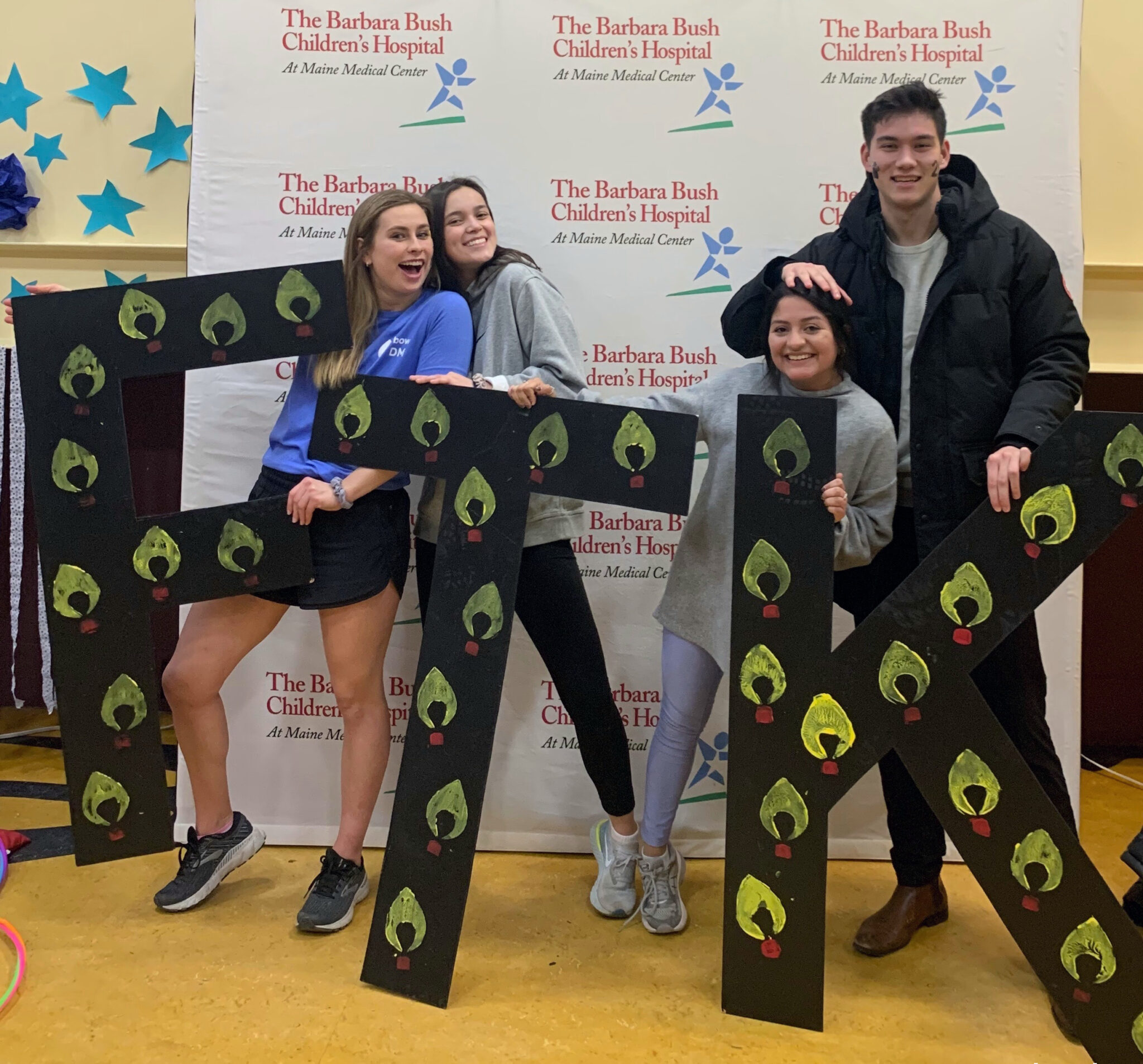 How has Dance Marathon impacted you as a student leader? What specific skills have you developed during your involvement?
Prior to my time as Executive Director, I approached group projects with the mindset where I was content doing the majority of the work myself because I could guarantee reaching my idea of perfection. I quickly learned in the first year of BowDM that this would not be an option for an efficient and engaging program. I was pushed to delegate tasks to other members of the board and as a result, our program grew. I learned that delegation led to a Board of Directors with much higher commitment and care for the cause because each member was given room for creativity and became personally invested. I learned to trust the work of others and rely on my teammates for support, encouragement, and excellent work. Finally, I learned how creativity can flourish when an eclectic group of passionate people work together. The BowDM Board of Directors has diversified significantly since our inaugural year. We have people from all parts of the world, all class years, different majors, and all pockets of campus including student-athletes, dancers, musical performers, and college house members. I have learned to utilize the different skill sets and experiences of each person to allow them to be creative and lead their own projects.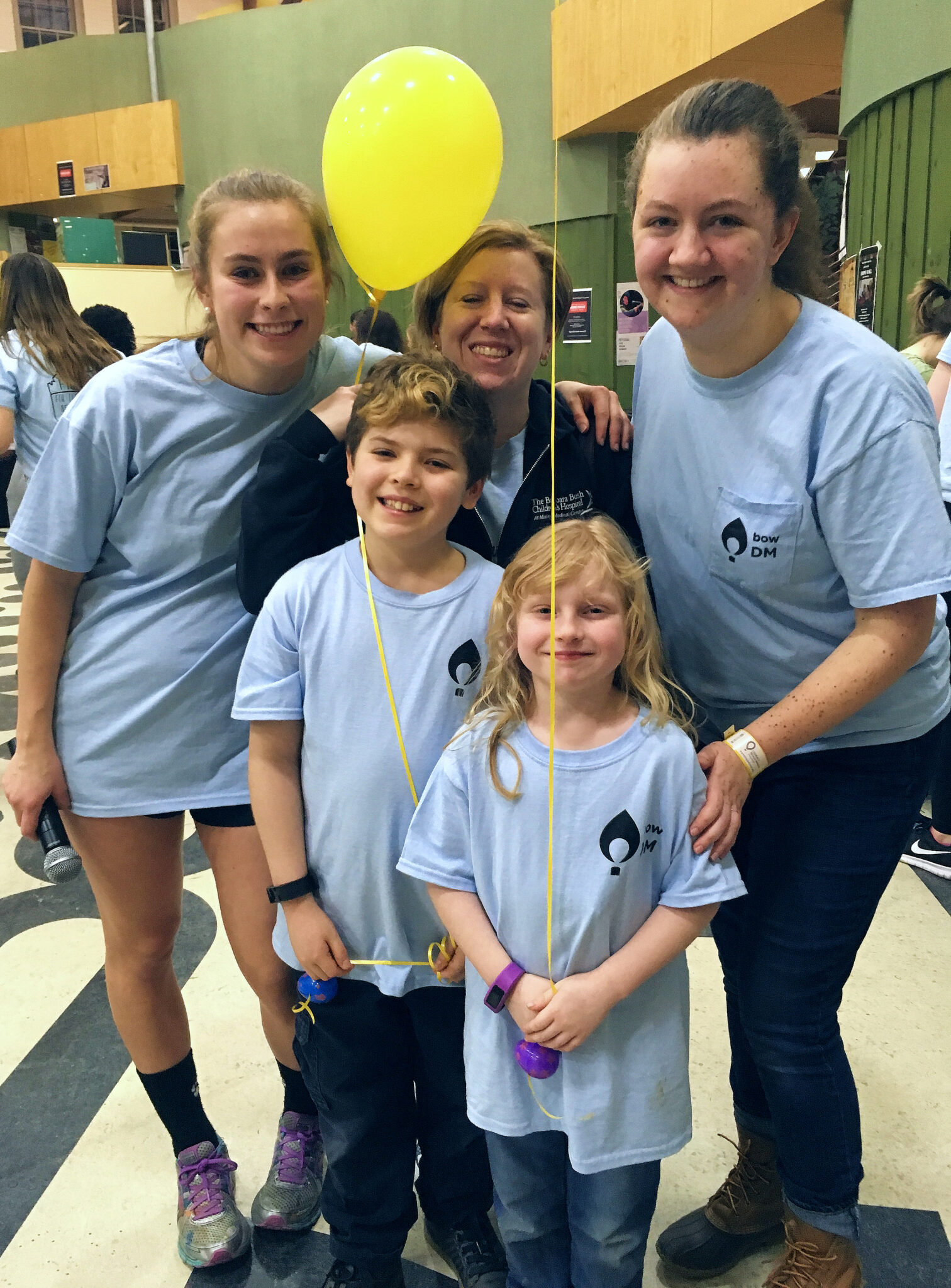 What personal accomplishment/contribution are you most proud of from your involvement in Dance Marathon?
My proudest accomplishment is creating and leading a team that took the dream of Bowdoin College Dance Marathon and turned it into a notable, recognized group on campus. In our first two years, we worked to have a presence on campus but we found it difficult at the onset to gain traction. This year, we focused much more on making personal connections with participants by reaching out to them individually and making them feel part of our community. As a result, the number of participants more than doubled year-over-year and many more students fundraised. We also had many sports teams and friend groups register and fundraise together, creating serious competition. Engaging student groups has been one of my goals since our first year, and I was so excited this year to see teams work together and become personally invested in the cause. This level of engagement makes me confident and proud that the Bowdoin's program will continue to grow and to be successful for years to come.
Why should students get involved with Miracle Network Dance Marathon on their campus?
As college students, we spend a large portion of our time serving our personal interests. When we take the time to realize that there are other people going through much more serious crises than getting a bad grade on an exam or taking a hard class, it gives us more perspective. Dance Marathon provides us with perspective, along with tangible ways to have a positive impact on others and see the results of our work. Students are able to meet the families they fundraise for, play with the kids, and learn about their experiences. We get to see the direct benefits of our work by learning about the child-centered equipment we fundraise for and hearing from the kids about their favorite child-life specialists or the fun games they get to play during their hospital visits. Year after year, we get to watch our Miracle Kids grow up and often see their conditions improve. It is so impactful for students to play with Miracle Kids at Dance Marathon events and then hear their miracle story and learn about the significant trials they fight through at such a young age. Dance Marathon reminds us as students that there are bigger problems in the world that we can actively work towards improving.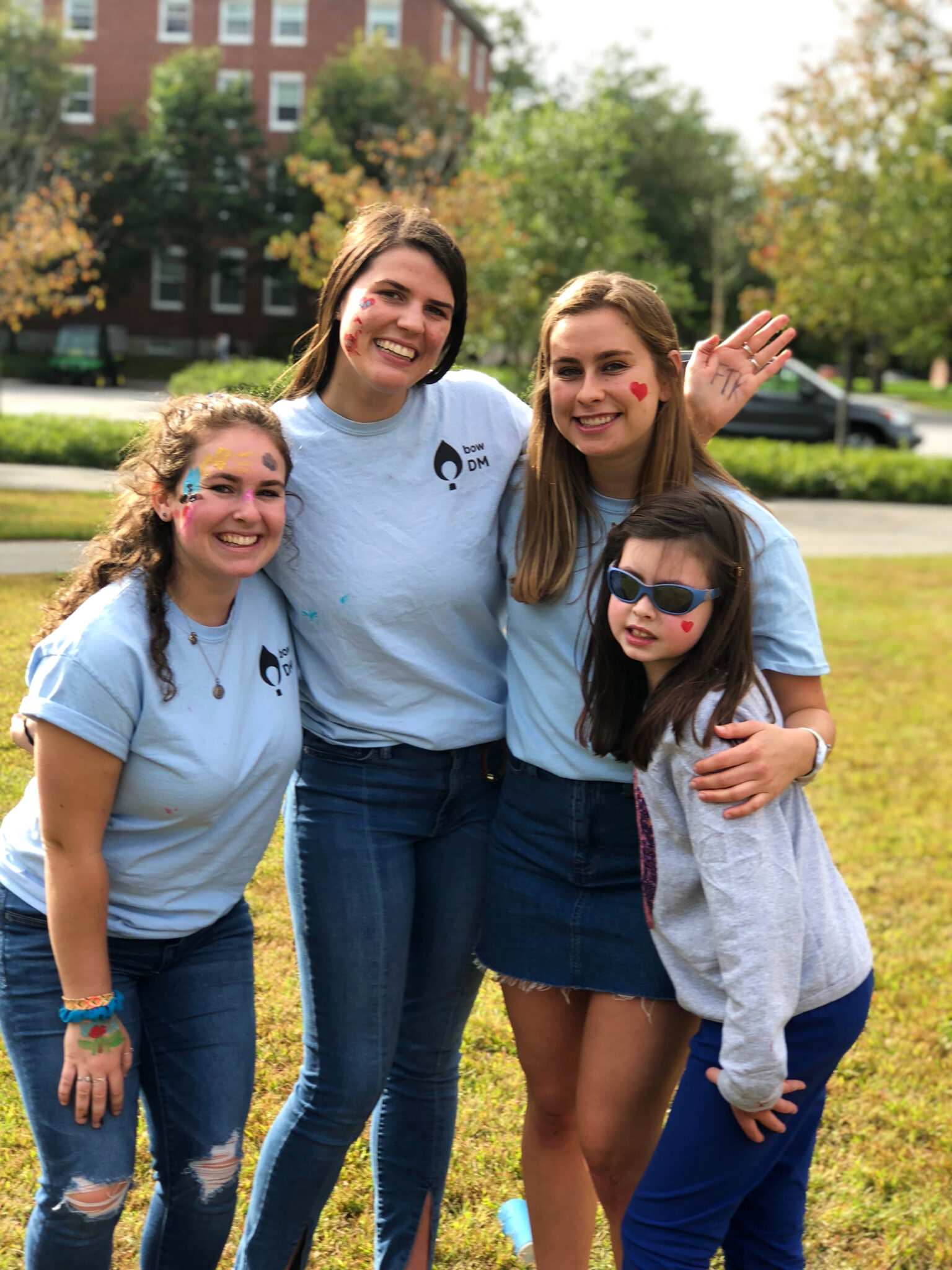 Why should people donate to their local Children's Miracle Network Hospitals?
Children's Miracle Network Hospitals provide high-quality, critical medical care for kids in a child-centered way. I have personally seen how highly CMN Hospitals value creating an environment that feels safe and welcoming to the kids treated there. At the Barbara Bush Children's Hospital, every patient room has an X-box to provide entertainment and fun for the kids staying in the hospital. MRI-Safe Entertainment Systems are provided for kids during MRIs to help decrease anxiety, decrease the number of kids requiring sedation, and make the imaging experience more child-friendly. Additionally, an in-hospital teacher is able to continue class for kids who are staying in the hospital so they do not fall behind in school and they can maintain their daily routines during their stays. Donating to your local CMN Hospital increases the ability for hospitals to provide child-centered, high-quality treatment in a way that transforms scary events that no child should have to go through into more manageable child-like experiences. Every child deserves to experience childhood in a fun and creative way and despite the challenges patients face, CMN Hospitals provides these experiences, along with some of the best medical care in the country.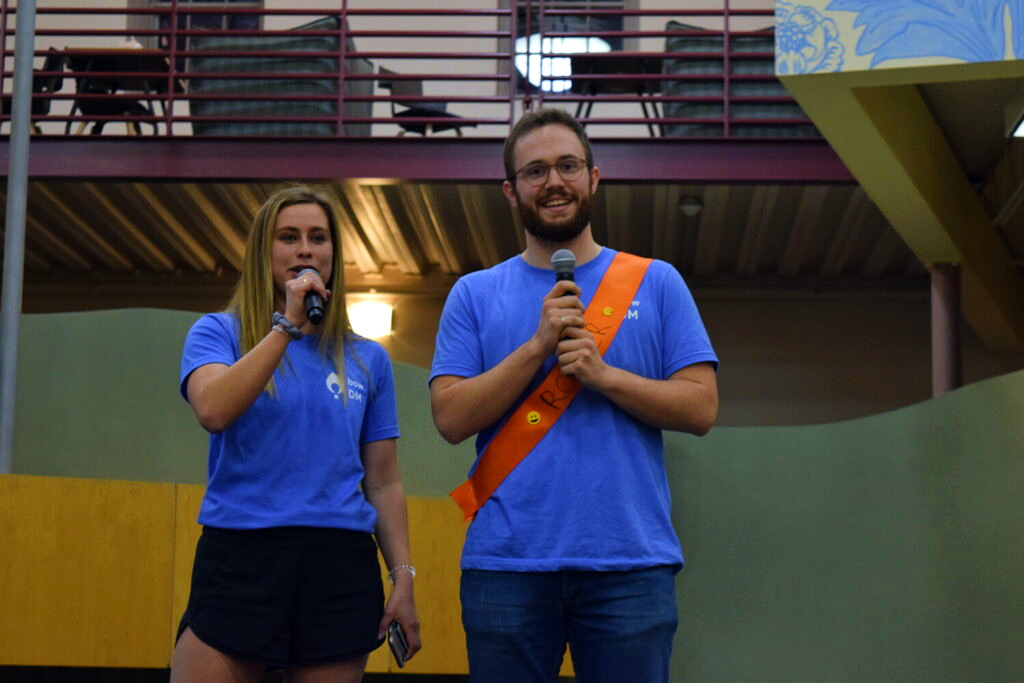 ---
Miracle Network Dance Marathon is an international movement, involving over 400 colleges, universities and K-12 schools across North America that fundraise for their local Children's Miracle Network Hospitals. These students work tirelessly throughout the year to raise funds one dollar at a time by making the ask to family and friends. Their hard work culminates in a 6-40 hour celebration on their campus, where participants have the opportunity to rally together as a community for their local Children's Miracle Network Hospital. Students involved in Dance Marathon gain valuable skills in fundraising, peer management, delegation and philanthropy. Miracle Network Dance Marathon programs have collectively raised more than $300 million since 1991.
Learn more about Miracle Network Dance Marathon: