Tools to Make Dance Marathon Fundraising Easier
Miracle Network Dance Marathon is happy to make fundraising easier for Dance Marathon participants in order to help them make an even bigger impact on their local Children's Miracle Network Hospitals!
Read more below about how you can utilize Venmo, Facebook Fundraisers, and the Dance Marathon Fundraising App to help you with your fundraising efforts!
Set Up a Facebook Fundraiser
Facebook Fundraising is available for Dance Marathon participants who have a DonorDrive account. Facebook Fundraisers have recently become one of the fastest ways to fundraise for charities. This is due to the fact that it is placed high on the Facebook newsfeed and is also sent out in an alert to friends. On average, $150 more is raised by individuals using Facebook Fundraising.
Are you ready to join in on the convenience of utilizing a Facebook Fundraiser as you fundraise for your Dance Marathon event? It can be done in just a few simple clicks.
Step 1: Log in to your DonorDrive account.
Step 2: Click on "Dashboard."
Step 3: Click on "Create Facebook Fundraiser."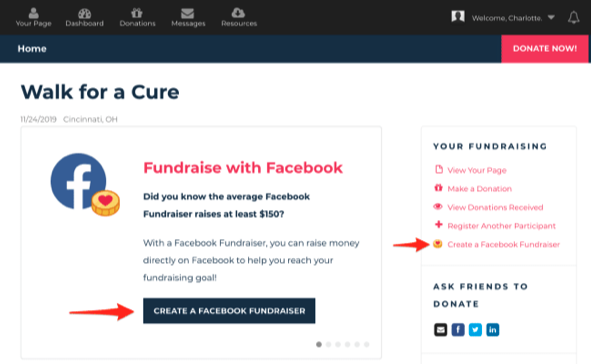 Step 4: Log in to your Facebook account.
Step 5: Create a post to go with your Facebook Fundraiser about why raising awareness and funds for your Dance Marathon program is important to you!
Once your fundraising page is connected, your fundraising progress syncs in real time between DonorDrive and Facebook Fundraisers. If you update your fundraising goal on DonorDrive, it will also update on Facebook.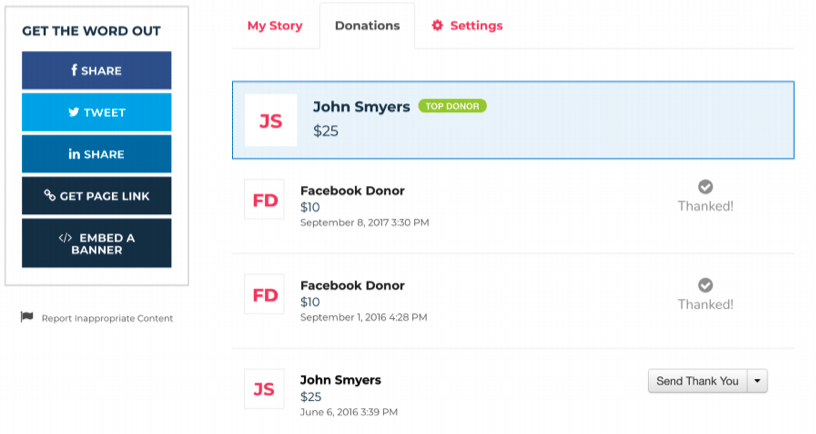 A few things to keep in mind:
Thanking Facebook Donors – You can thank donors by commenting on their donation, sending a message on Facebook Messenger or giving them a shoutout in a public post that you create. You can then go into your DonorDrive account and mark each donor as "thanked" on your fundraising page.
Need a Receipt – It was issued by Facebook and sent through the email that was provided with the donation.
Formatting – Photos and text formatting will not show up on Facebook Fundraiser like they do on your DonorDrive account. Facebook Fundraiser allows only plain-text to sync, so the rich content on your DonorDrive "My Story" tab will not sync on Facebook.
Check out this DM Facebook Fundraisers Resource Guide for more information and answers to frequently asked questions.
Donate With Venmo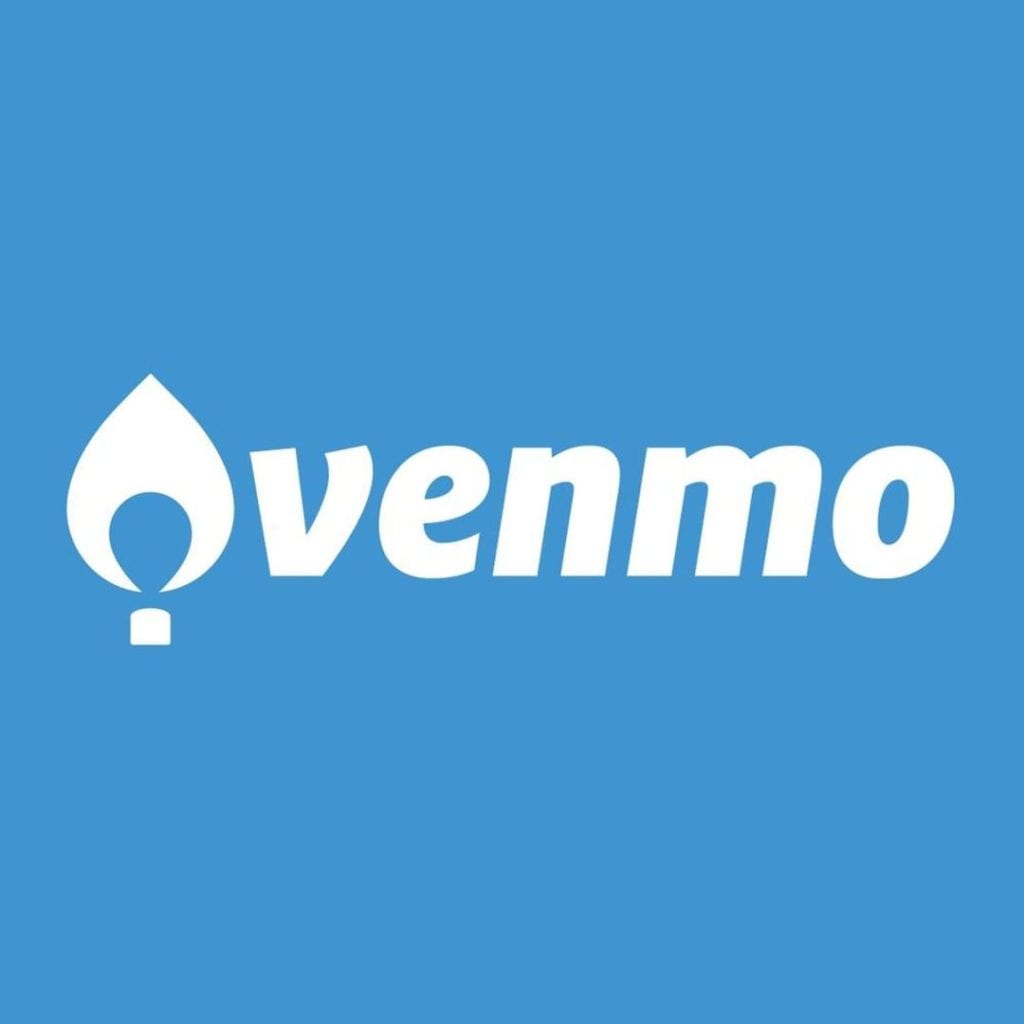 We all know the faster people can pay, the more likely they are to complete their transaction. Venmo on DonorDrive, especially when paired with Express Donate, offers one of the fastest donation experiences available. CMN Hospitals is thrilled to be able to offer this to Miracle Network Dance Marathon programs on DonorDrive!
Anyone can pay with Venmo on their mobile device while donating, registering for Dance Marathon even
ts, or purchasing tickets. All donors, fundraisers, and ticket buyers need to do is select "Venmo" as a payment option to complete their transaction.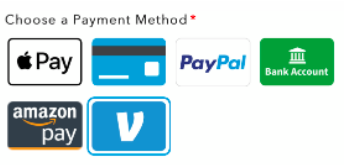 Download the Dance Marathon Fundraising App
Children's Miracle Network Hospitals and Miracle Network Dance Marathon announce that the first-ever Dance Marathon DonorDrive mobile app is available now for iOS and Android users! Watch the full announcement and see features in action here.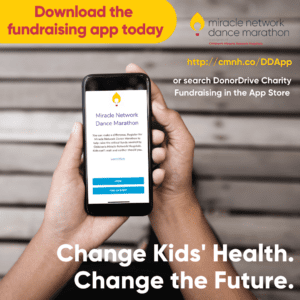 The app is live and can serve as your one-stop-shop that does it all! With a simple interface that mirrors the user-experience you know and love on DonorDrive, as well as improved technology and increased capabilities such as QR code creation and a newsfeed with updates from your Dance Marathon program and CMN Hospitals, we believe that through the app, you will raise more money for your local CMN Hospital, continuing to change kids' health and change the future!
Best of luck with your fundraising efforts!
---
Miracle Network Dance Marathon is an international movement, involving students at over 300 colleges and universities across North America that fundraise for their local Children's Miracle Network Hospitals. Students work to raise funds and awareness throughout the year with their efforts culminating in an 8-40 hour Dance Marathon event. Since its inception in 1991, Miracle Network Dance Marathon has raised more than $300 million–ensuring that no child or family fights pediatric illness or injury alone.
Learn more about Miracle Network Dance Marathon: