University of Vermont Senior Receives 2020 Miracle Network Dance Marathon Distinguished Leadership Award
From the thousands of graduating seniors who have participated in Miracle Network Dance Marathon at the approximately 300 colleges and universities across the U.S. and Canada, 25 students were selected to receive the 2020 Miracle Network Dance Marathon Distinguished Leadership Award for making an exceptional impact within their Dance Marathon program, on their individual campus and for their local Children's Miracle Network Hospital. To see all of this year's recipients, click here.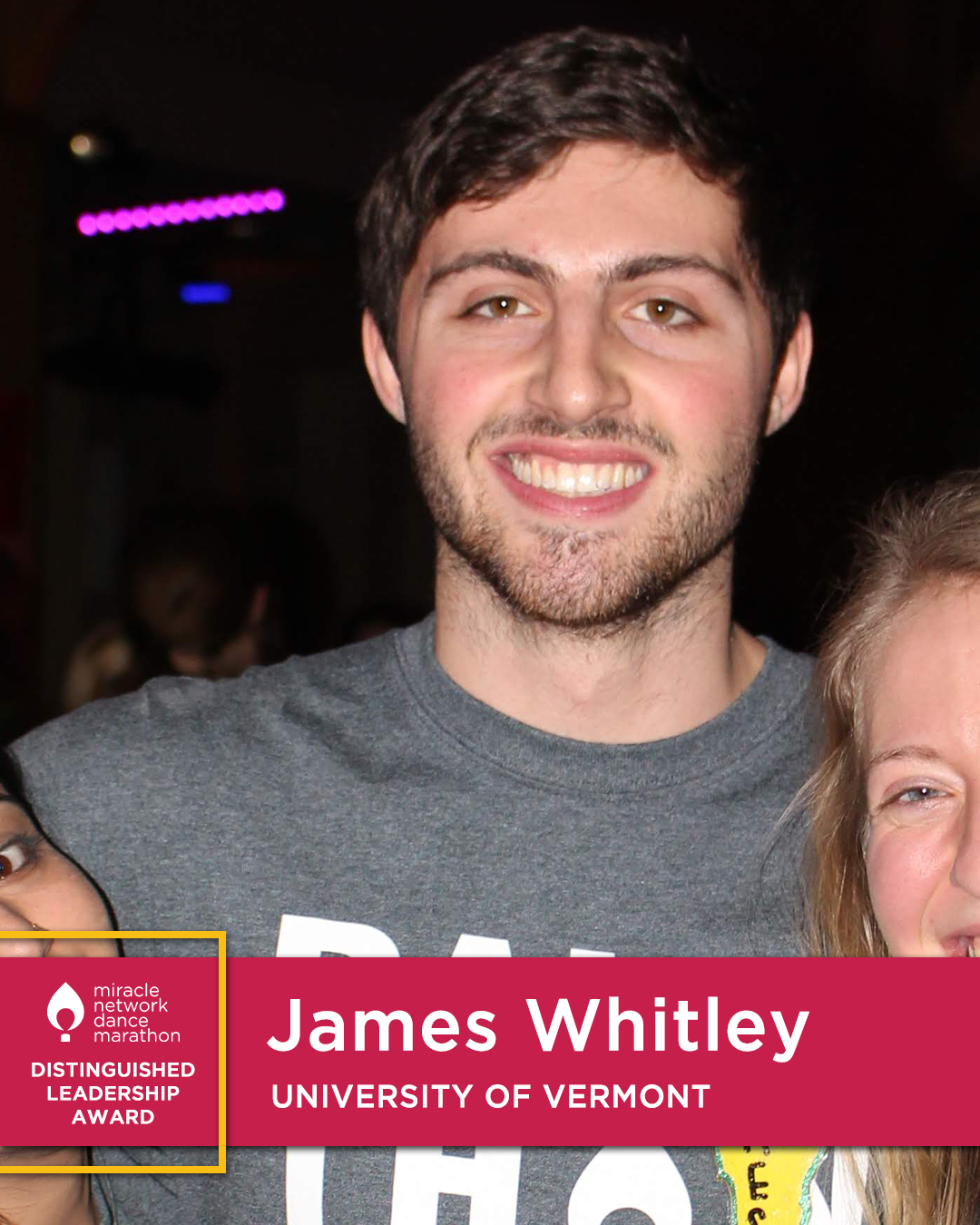 Hometown: Weybridge, Vermont
Degree(s): Bachelor of Science in Biological Science with minors in Chemistry and Statistics
Dance Marathon Involvement: During my four years of Dance Marathon at The University of Vermont (RALLYTHON), I personally fundraised a total of $10,868.79 for The University of Vermont Children's Hospital. I have been involved with RALLYTHON throughout all of my college experience. As a First-Year, I was on the fundraising committee. During my Sophomore Year, I was the Co-Fundraising Chair. During my Junior Year, I was the Campus and Alumni Chair. Finally, this past year, I was the President of RALLYTHON.
Campus/Community Involvement: Premedical Enhancement Program Participant; Sara Holbrook Community Center Volunteer; UVM Children's Hospital Volunteer; Middlebury Area Wrestling Association Assistant Coach; UVM Honors College Orientation Assistant; UVM Honors College Peer Mentor; First-Year Orientation Leader; Tutor for Biology and Chemistry; Undergraduate Research Fellow; Intramural Soccer, Football, Broomball and Volleyball; UVM Running Club
Awards/Recognition: Top Fundraiser, RALLYTHON (2018, 2020); US Fulbright English Teaching Assistant Semifinalist for Taiwan (2020); Green and Gold Speaker- Gave speech to incoming top students from Vermont on why they should attend UVM (2019); UVM Impact Magazine Featured Student (2019); Brennan Summer Research Fellowship- $5000 scholarship for research (2019); UVM Boulder Society- Male identifying honor society (2019); Alexander Kende Academic Merit Award- Given to an outstanding Junior pursuing medicine (2019); Tri-Beta Upsilon Tau Chapter- Biology honor society (2019); Dean's List, UVM (Every Semester); Northeast Dance Marathon Conference Presenter- Discussed best practices of RALLYTHON to other programs (2018); Sigma Phi Epsilon Balanced Man Scholarship Finalist (2018); Comma Club, RALLYTHON (All 4 Years); Honors College (2016); Green and Gold Scholarship Recipient- $60,000 for the top academic student in each Vermont public HS (2016).
Post-Graduation Plans: After graduating from UVM, I hope to participate in the Taiwan Fulbright for a year, teaching English to Elementary Students. Following this, I will hopefully matriculate at a medical school in order to become a pediatric endocrinologist that can educate my community in ways to support children with chronic illnesses.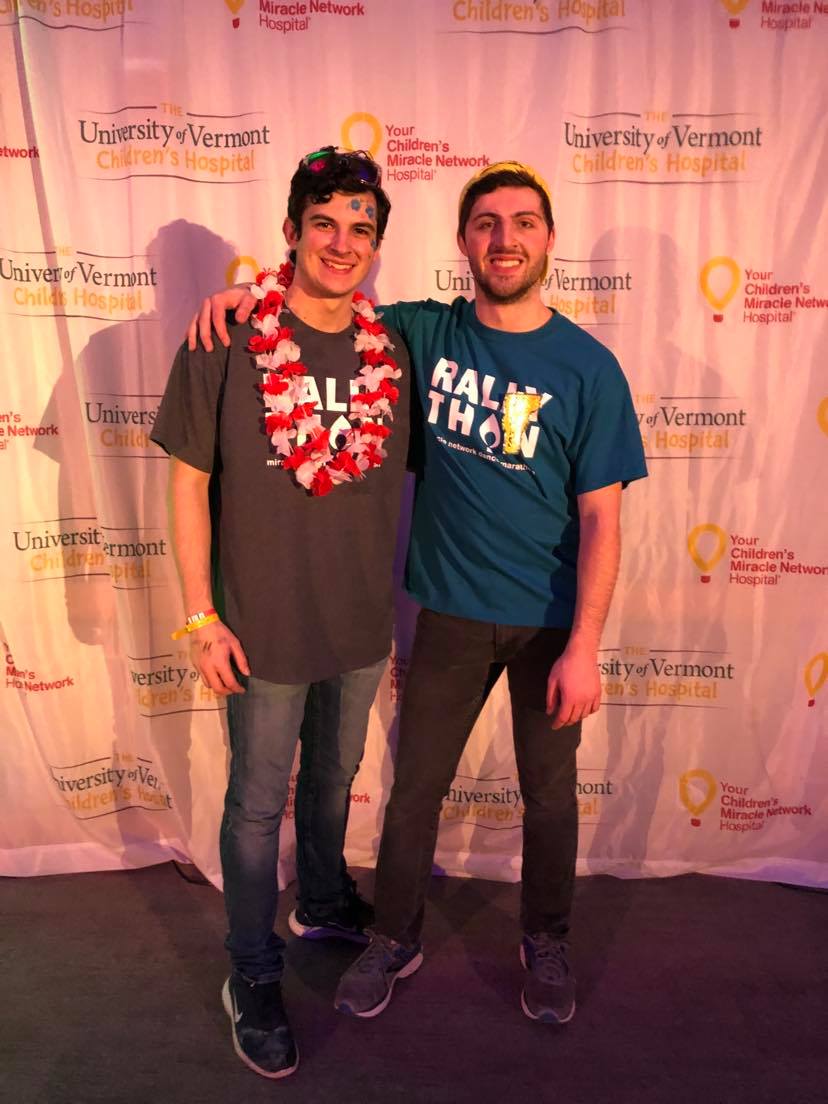 Why do you, personally, participate in Dance Marathon?
My why for DM is my brother Brian and kids like him. My brother was diagnosed with T1D in 2015. For me, as an older brother, I thought I had learned the value of being a role model and what it meant to provide support. But with my brother's diagnosis, for the first time in my life, I realized I couldn't provide him with the support he needed, and I lost faith in myself. So instead, we ended up turning to the UVM Children's Hospital. And through check up's and treatments, he can function like any other kid. Because of these experiences, I am at college getting an education that will help me to become a doctor that can help children with pediatric illness. I thought that I would finally be able to provide that same feeling of support once I graduated from medical school, but that was before I knew about DM. Now that I have become a part of DM, I feel like I can support my brother again in terms of his diabetes. In every miracle child that I meet, I think about Brian and how all the students who care about kids fight against pediatric illness. I thought I wouldn't get the chance to finally give back until I earned a medical degree, yet DM taught me that I could be an advocate now. Brian and kids like him are my inspiration for DM.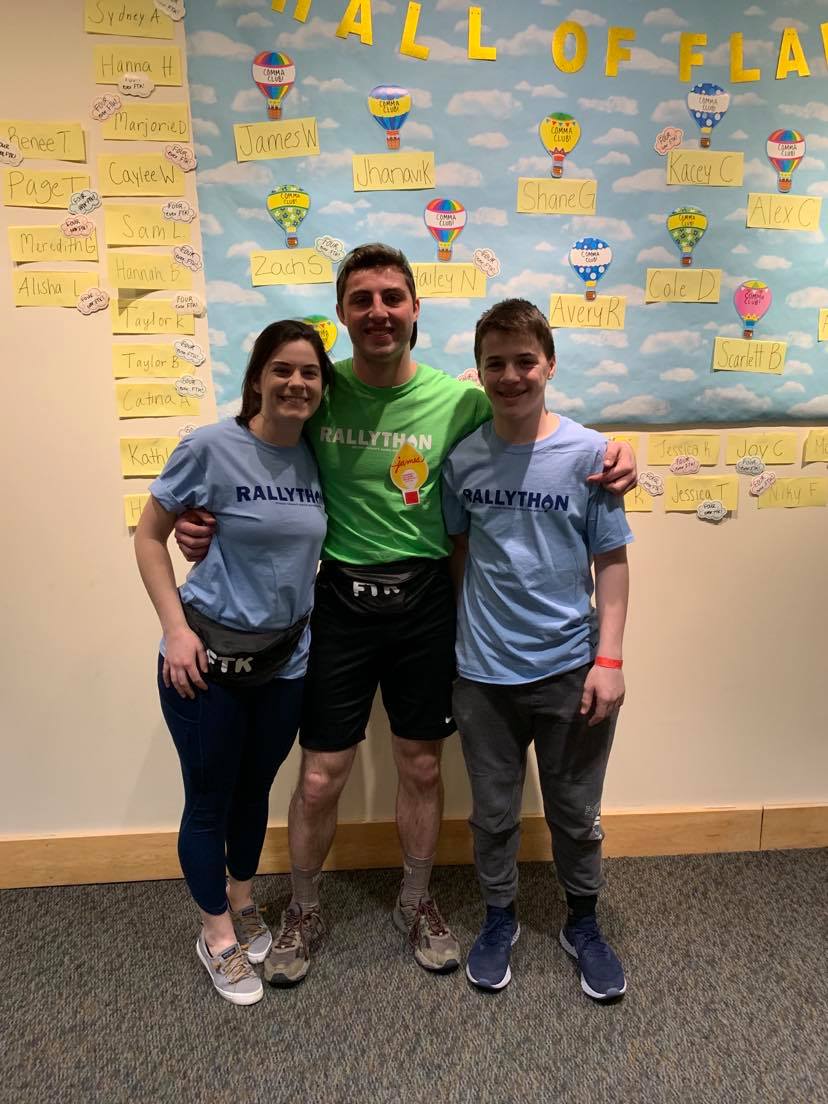 How has Dance Marathon impacted you as a student leader? What specific skills have you developed during your involvement?
My positions as Co-Fundraising Chair and Campus and Alumni relations has helped me better myself in the importance of networking for a cause. Everyone has a sphere of influence, and the only way to tap into this is through the ability to relate to and understand people from all walks of life. It's really easy to surround yourself in a bubble of people just like you, but with these positions, I was tasked with meeting people from different parts of the community, with different values and experiences; and introducing them to DM. Being a people person is one of the best traits you can have, and these positions challenged me to live up to these skills, which I can't value enough. As President, I developed better skills in resilience and adaptability. There were many situations in which I adapted to a change in plans or offered various types of support to executive and committee members. Being President better-defined my mentality as a leader to take stock in a person's life in and outside of RALLYTHON. Additionally, my motto for leadership has always been about bringing the leadership qualities out in other people, and being President allowed me to do this.
What personal accomplishment/contribution are you most proud of from your involvement in Dance Marathon?
My proudest accomplishment from my involvement in Dance Marathon was the night my Executive Board and I surprised Emma, one of our Miracle Children, on being named Cure Champion. After spending the afternoon making posters saying "Congrats Emma!", we drove 45 minutes to her dance recital and walked into the performance with the posters stuffed under our coats. When it was time to announce her new title, we pulled out our streamers and cheered for her. I will never forget the look on her face as she was so happy and surprised to see us all there celebrating her accomplishments. It was a really impactful reminder that DM is really all For The Kids, when at times being so fixated on meeting your fundraising goal can detract from this. This moment also confirmed that I had met my most important goal as President; creating a family environment in the Executive Board. I took a moment to watch as everyone embraced each other and had happy tears, reflecting on how DM and a vision For The Kids turned us from strangers into lifelong friends. Seeing this unity that I so strived to create, and getting back to the cause connection that has made our program so successful year after year, was the best way to cap off my experience as President.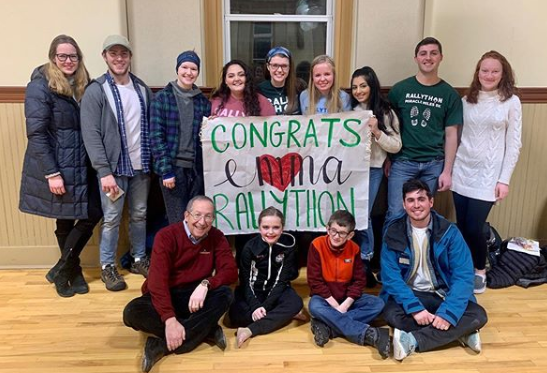 Why should students get involved with Miracle Network Dance Marathon on their campus?
Students should get involved with Miracle Network Dance Marathon programs on their campus because every person has been impacted in one way or another by DM. The first thing I ask a student as they stop by tabling and inquire about DM is if they have any connection to someone treated at a CMN hospital. I have yet to hear a student who has not. With this, being involved with DM gives students a chance to support an organization that made a positive difference in either their lives or the lives of someone they know. DM provides an avenue for students to be advocates for pediatric patients, and help pass on the gift of support and hope that they directly or indirectly experienced from a CMN hospital. DM is personal for all of us, and that is why students should get involved.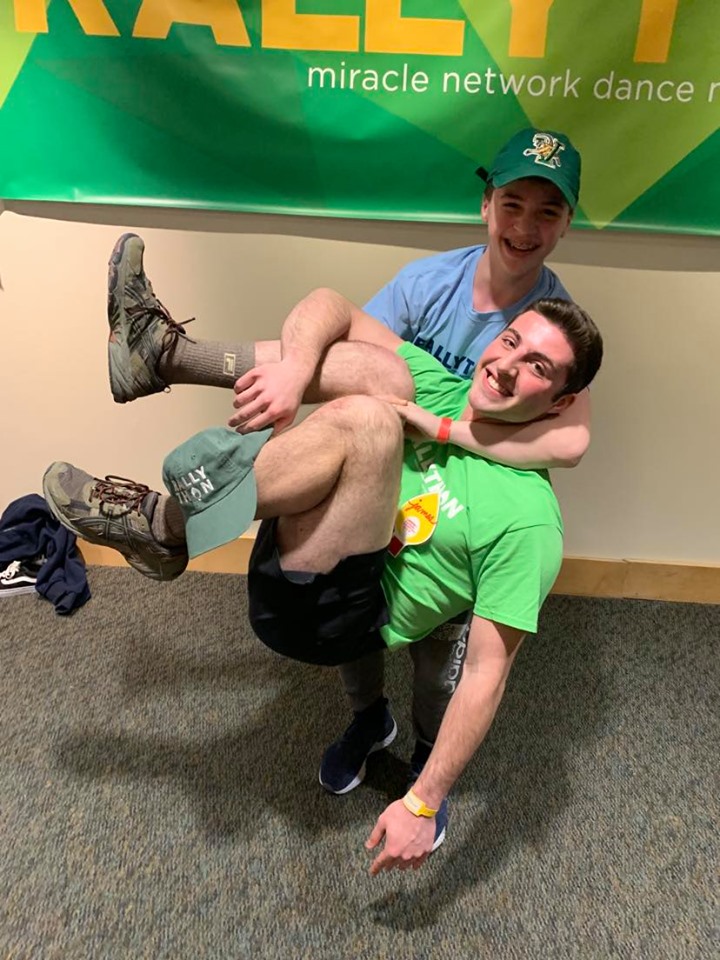 Why should people donate to their local Children's Miracle Network Hospitals?
As a volunteer, I have seen the importance donations play in the lives of patients. To see children trust me and open up about their experiences when I volunteer is truly moving. One of my most memorable experiences was my friendship with a 13-year-old girl, who I had gotten to know over a period of three months, and during that time I discovered her true passion for art. Making an environment for which she could express herself became of the utmost importance to me, so I did everything possible to make it happen. Together, we crafted a myriad of art projects ranging from portraits, to painting nails (even mine, unfortunately…) to popsicle stick structures, some of which I still have in my room. Enduring sickness at a young age often overshadows the experience of being a kid, and through donations, we can give kids an environment to remind them of what that means by eradicating the fear and worry that accompanies medical treatment. Donations allow staff to provide support systems during these difficult times. Donations provide items such as art supplies that make the hospital a less scary place. And in a case such as this, to make sure a 13-year-old girl doesn't lose her childhood to illness.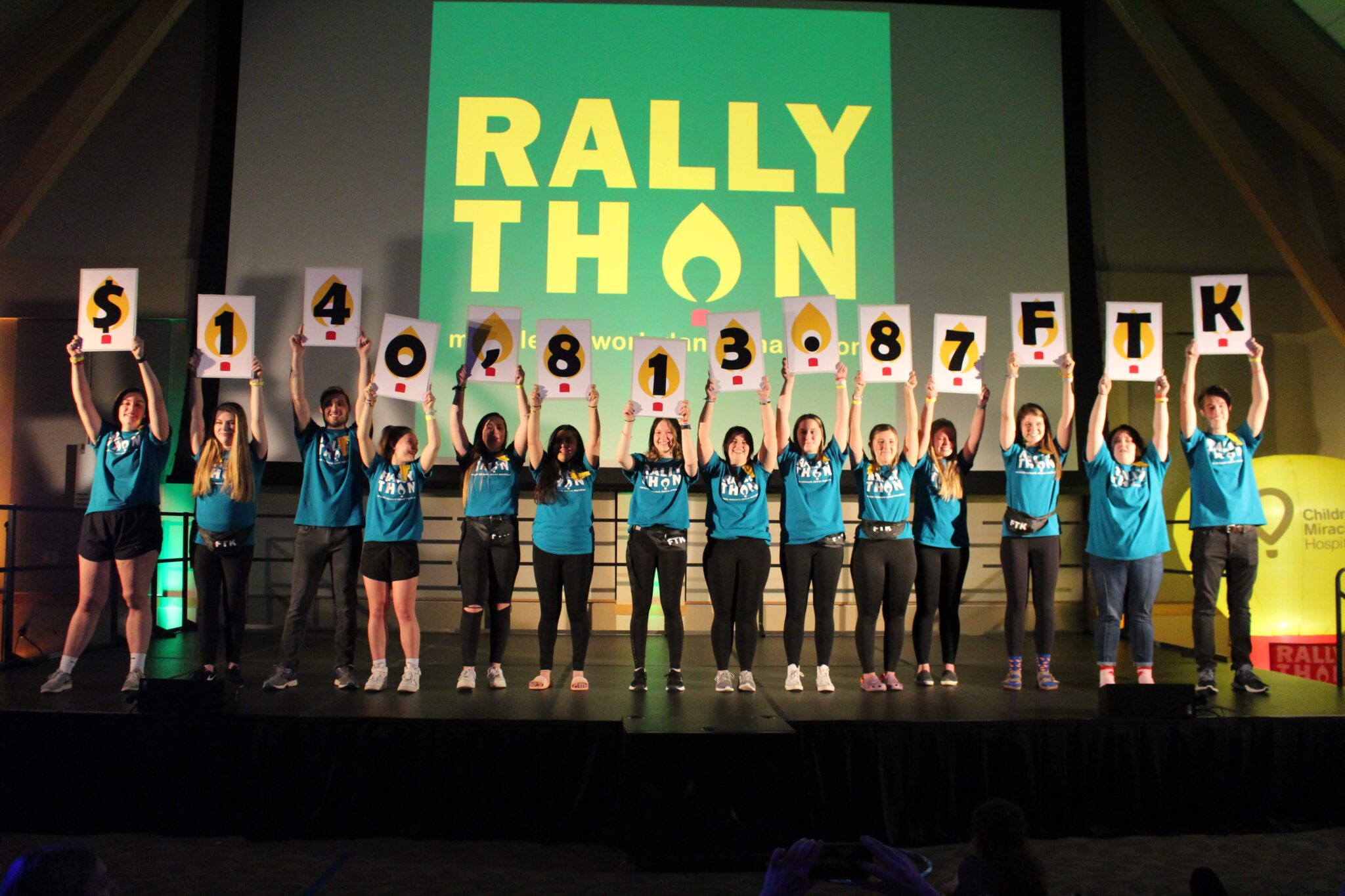 ---
Miracle Network Dance Marathon is an international movement, involving over 400 colleges, universities and K-12 schools across North America that fundraise for their local Children's Miracle Network Hospitals. These students work tirelessly throughout the year to raise funds one dollar at a time by making the ask to family and friends. Their hard work culminates in a 6-40 hour celebration on their campus, where participants have the opportunity to rally together as a community for their local Children's Miracle Network Hospital. Students involved in Dance Marathon gain valuable skills in fundraising, peer management, delegation and philanthropy. Miracle Network Dance Marathon programs have collectively raised more than $300 million since 1991.
Learn more about Miracle Network Dance Marathon: