OttoTHON at Syracuse University Receives 2020 Organization Management Award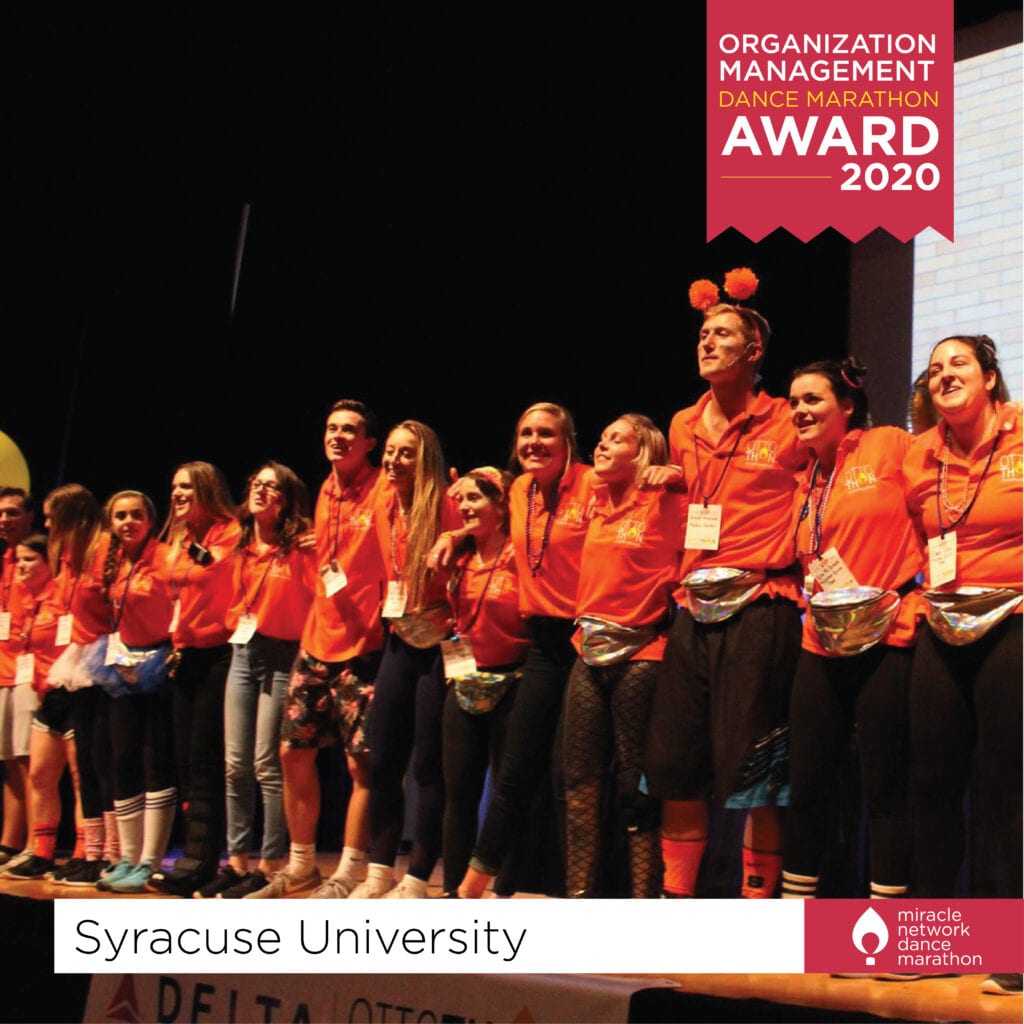 OttoTHON at Syracuse University was awarded the Organization Management Award at Dance Marathon Leadership Conference 2020. The Organization Management Award recognizes a program that demonstrates success in areas such as board and committee structure, retreats, strategic planning, internal communication, and data tracking.  
After recognizing that they were struggling to adequately tap into the first-year students on their campus, OttoTHON created their OttoTHON Leadership Program (OLP) as a way to introduce freshmen to dance marathon. Since the creation of OLP, it has become a direct pipeline to the leadership team and more active involvement with dance marathon. From last year's OLP members, 5 now hold positions on the executive board and 15 more are committee members. 10% of OttoTHON's fundraising total came from OLP members.   
OLP members attend weekly meetings that are largely focused on team-building activities and building a community within the program. At each of these weekly meetings, members of the current executive board will attend and share about their role in OttoTHON, to educate OLP members and give them as much exposure to dance marathon as possible.
---
Miracle Network Dance Marathon is an international movement, involving over 400 colleges, universities and K-12 schools across North America that fundraise for their local Children's Miracle Network Hospitals. Since its inception in 1991, Miracle Network Dance Marathon has raised more than $250 million–ensuring that no child or family fights pediatric illness or injury alone.
Learn more about Miracle Network Dance Marathon: