Dance Marathon at San Diego State University Receives 2020 Merchandise Award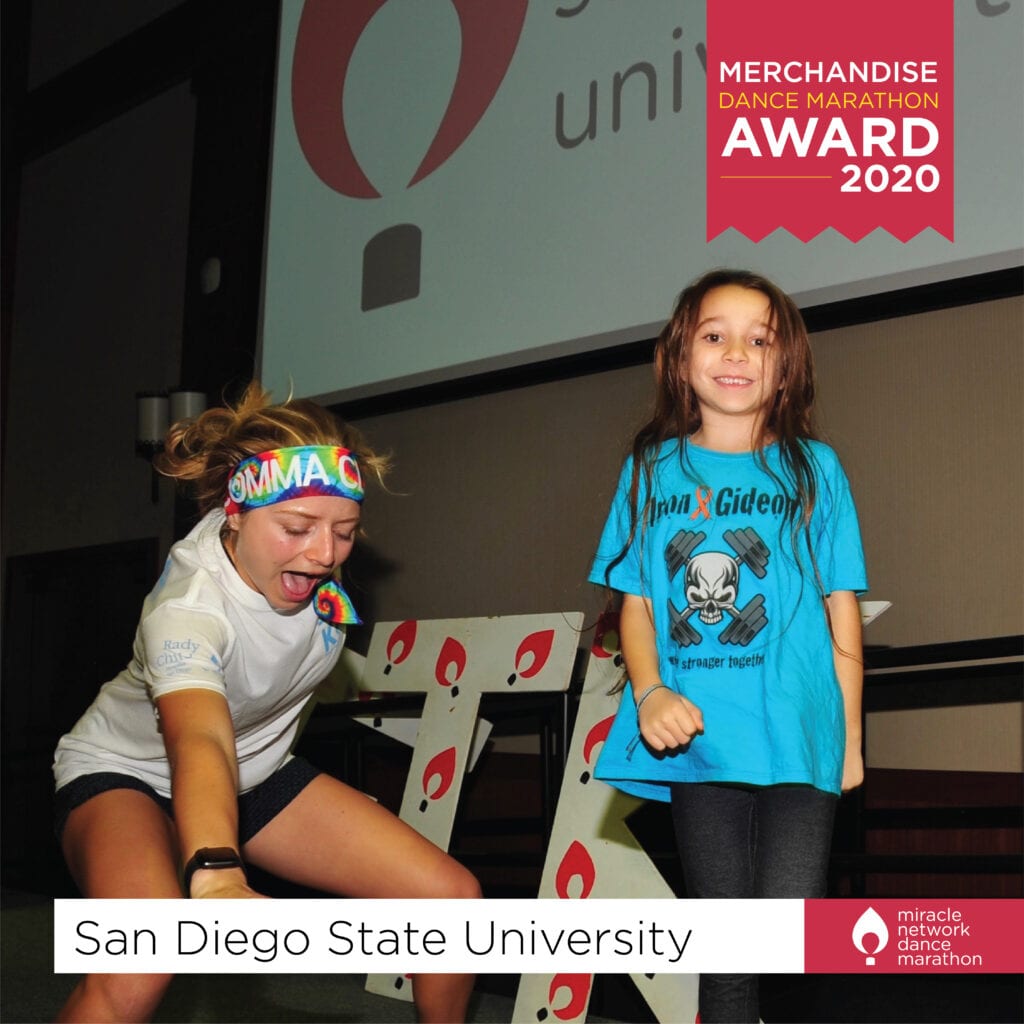 Dance Marathon at San Diego State University was awarded the Merchandise Award at Dance Marathon Leadership Conference 2020. The Merchandise Award recognizes a program that most successfully utilizes innovative merchandise for spreading awareness, recognition tools for their hospital or sponsors, fundraising, and/or incentivizing participants. 
Dance Marathon at SDSU has always attempted to create merchandise that is trendy and desirable, as well as connected to their mission. For the first time this year, the program created merchandise that reflected their yearlong campaign. In addition to campaign-specific merchandise, DM at SDSU created merchandise incentives for fundraising, as well as merchandise featuring their local hospital.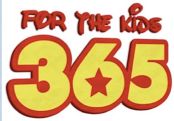 This past year, Dance Marathon at SDSU had a yearlong campaign of "For the Kids 365". They decided that a great way to incorporate this campaign into their merchandise was to create a sticker featuring the campaign and make it available to participants. They decided to model this sticker after Disney's "Disney 365" in hopes that this would remind participants of their younger days, as well as tie into their overall campaign.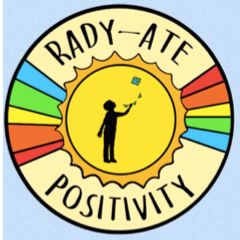 In addition to their campaign sticker, the program wanted to create another sticker to make available to participants that incorporated their local hospital and the positivity that they were hoping to bring to their miracle families throughout the year. One of their leadership team members commented on the sticker, "The kids and families that we have the privilege of serving at Rady Children's Hospital are continuously positive in the face of adversity, and we wanted to convey their spirit into a fun sticker."
Perhaps the most successful item in their merchandise collection this year was the exclusive comma club headband that they offered to participants and members who had fundraised over $1,000 for Rady Children's Hospital. In 2019, they had 7 participants that raised $1,000 or more for Rady and who received a comma club headband at the event. Dance Marathon at SDSU decided that they wanted to further market and engrain this comma club headband into the culture of their event in 2020. They created a tye-dye design and began to market earning this headband as a tradition for their program. In 2020, they more than tripled the number of participants who reached comma club! In addition to the increase in participants, their entire leadership team raised more than $1,000 and were able to wear the headbands together at the event.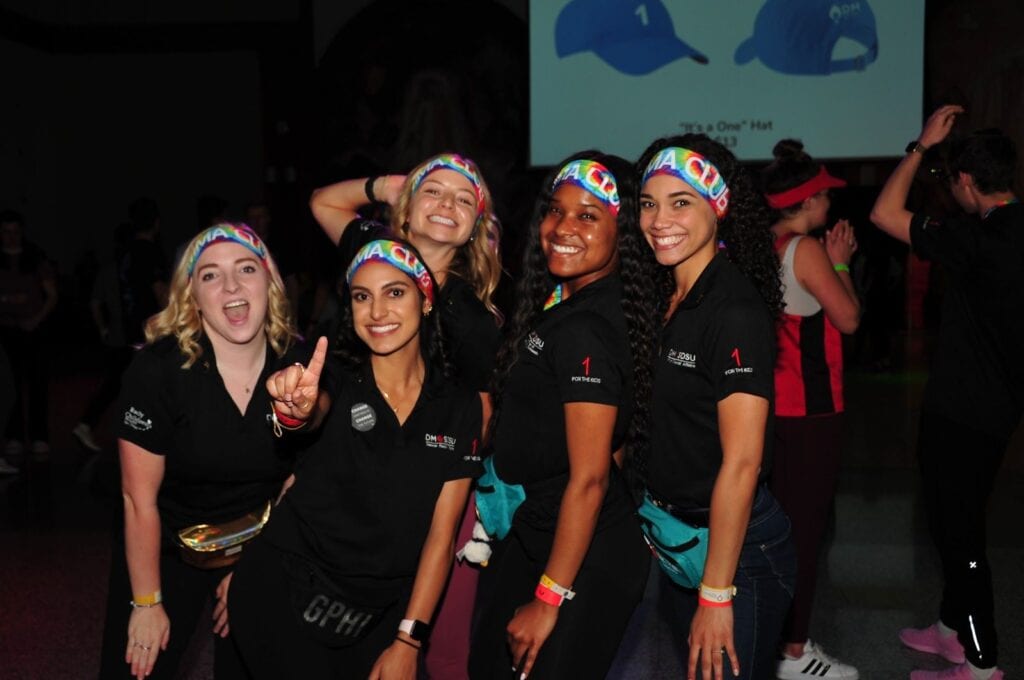 ---
Miracle Network Dance Marathon is an international movement, involving over 400 colleges, universities and K-12 schools across North America that fundraise for their local Children's Miracle Network Hospitals. Since its inception in 1991, Miracle Network Dance Marathon has raised more than $300 million–ensuring that no child or family fights pediatric illness or injury alone.
Learn more about Miracle Network Dance Marathon: