Winter Break Fundraising
Classes might be out for the semester, but that doesn't mean fundraising has to slow down. December is a huge month for charitable giving. Nearly 1/3 of annual giving occurs in December and 12% of all giving happens in the last three days of the year (NeonOne). To ensure your Dance Marathon program has the tools to make the most of the break, we've assembled a list of program examples.
Have a winter break fundraising idea? Share on social and tag @DanceMarathon to be added to this list!
Winter Break Challenge
University of Iowa Dance Marathon is encouraging participants to complete a variety of tasks to support Iowa Stead Family Children's Hospital between December 1 and January 24th. For each completed task the participant is encouraged to color in a floor of the hospital on this graphic and share on social media. Follow UIDM on Instagram and Facebook to follow along.
12 Days of Dance Marathon
RebelTHON at the University of Mississippi is posting a daily fundraising challenge for 12 days. Follow along on their Instagram.
December Fundraising push-day
Leading up to their fundraising push-day, St. Ambrose University Dance Marathon is highlighting a Dance Marathon alumni daily in their Instagram stories. Their December push-day will include raffle baskets, incentives, and challenges.
Winter Break Road Map
University of Northern Iowa Road Map:
Letter Writing Campaign
Ball State University Dance Marathon is encouraging their participants to send fundraising solicitations during their winter break letter-writing campaign. See an example of their fundraising letter on their website.
Build a Snowman
Challenge your participants to build a virtual snowman over break!  Each part of the snowman represents a different action: registering on DonorDrive, recruiting 5 friends, setting up a Facebook fundraiser, linking your Facebook fundraiser to Instagram, adding milestones and incentives, customizing your DonorDrive page. Accessories for your snowman (coal/carrot/hat/scarf) can each represent a different dollar amount raised on DonorDrive. Check-in with your team throughout the break to see where everyone's snowmen are. The goal is to have a complete snowman by the end of the break.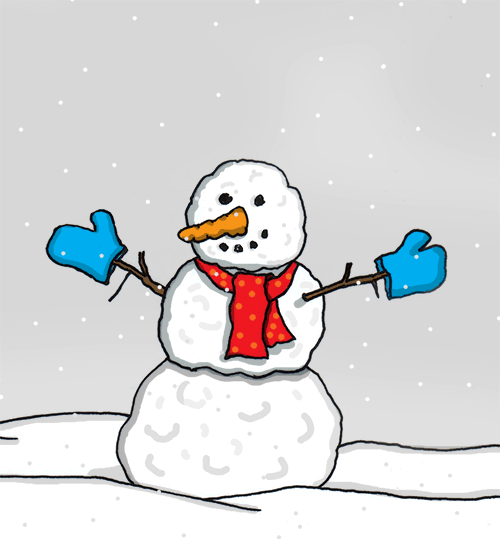 A couple of other ideas to consider:
A certain fundraising milestone that would unlock the opportunity to get an exclusive virtual tour of the children's hospital! Take it one step further if you are able to have a family join and share about their experience in that part of the hospital.
Connect bravery beads with fundraising! Make each bead worth a specific dollar amount that creates a fun keychain or keepsake for participants. Be sure to collect mailing addresses so you can send them out to those who qualify!
Check out this 12 Days of Miracles idea from KSU Miracle last year!