UConn Senior Receives 2020 Miracle Network Dance Marathon Distinguished Leadership Award
From the thousands of graduating seniors who have participated in Miracle Network Dance Marathon at the approximately 300 colleges and universities across the U.S. and Canada, 25 students were selected to receive the 2020 Miracle Network Dance Marathon Distinguished Leadership Award for making an exceptional impact within their Dance Marathon program, on their individual campus and for their local Children's Miracle Network Hospital. To see all of this year's recipients, click here.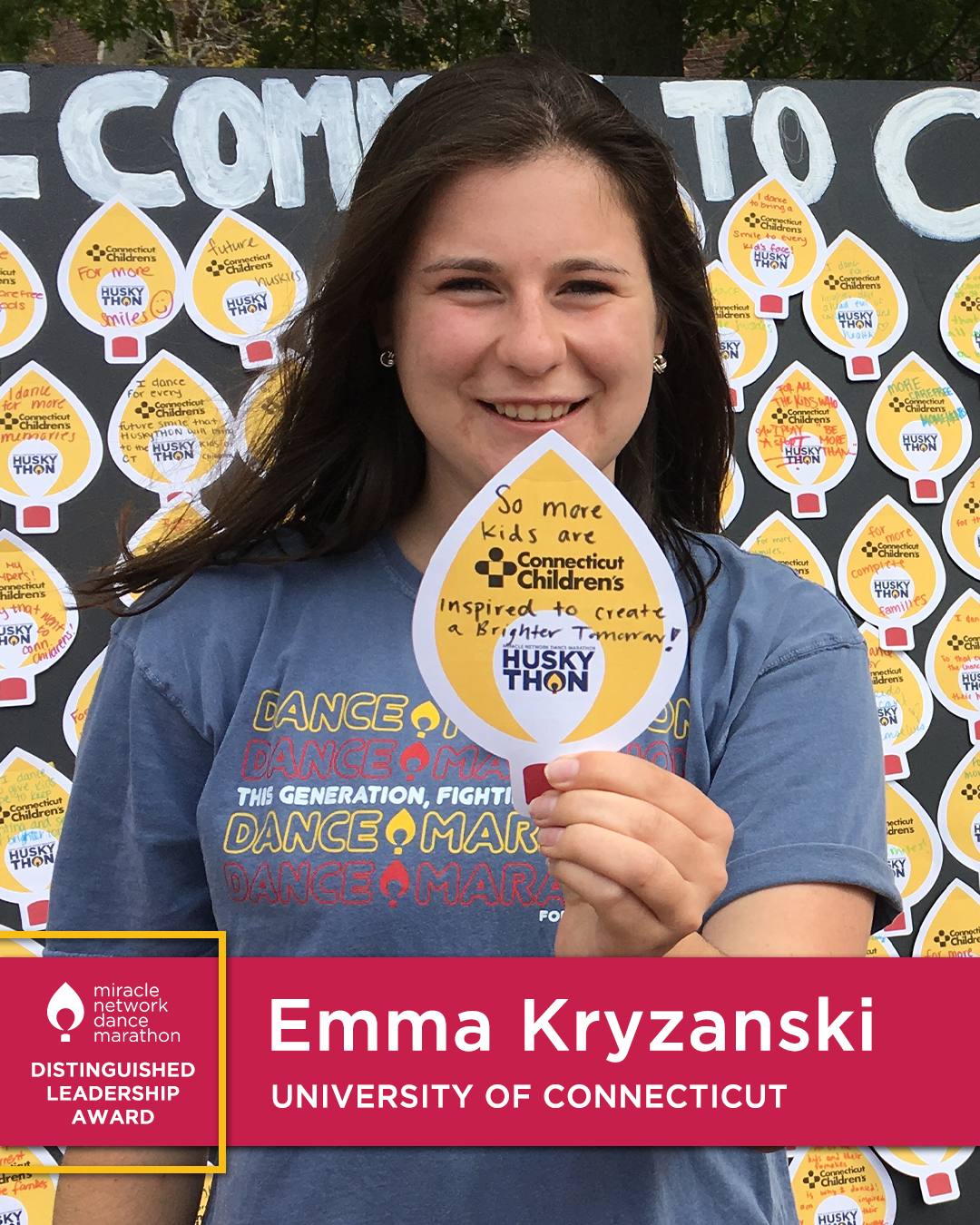 Hometown: Burlington, Connecticut
Degree(s): Bachelor of Science in Physiology and Neurobiology with a minor in Spanish
Dance Marathon Involvement: I began my involvement in HuskyTHON as a freshman when I joined as a dancer with my Club Field Hockey Team. Immediately in love with the mission and event as soon as the first morale dance happened, I became more involved as a Morale Captain and Finance Committee Member my sophomore year. Wanting to play a bigger part in making this movement happened, I held the position of Co-Director of Donation Management on the Management Team my junior year. In my last year as an undergraduate, wanting to give my all to this organization, I worked at HuskyTHON's Executive Director. I have raised $18,924.66 for Connecticut Children's throughout my involvement with HuskyTHON .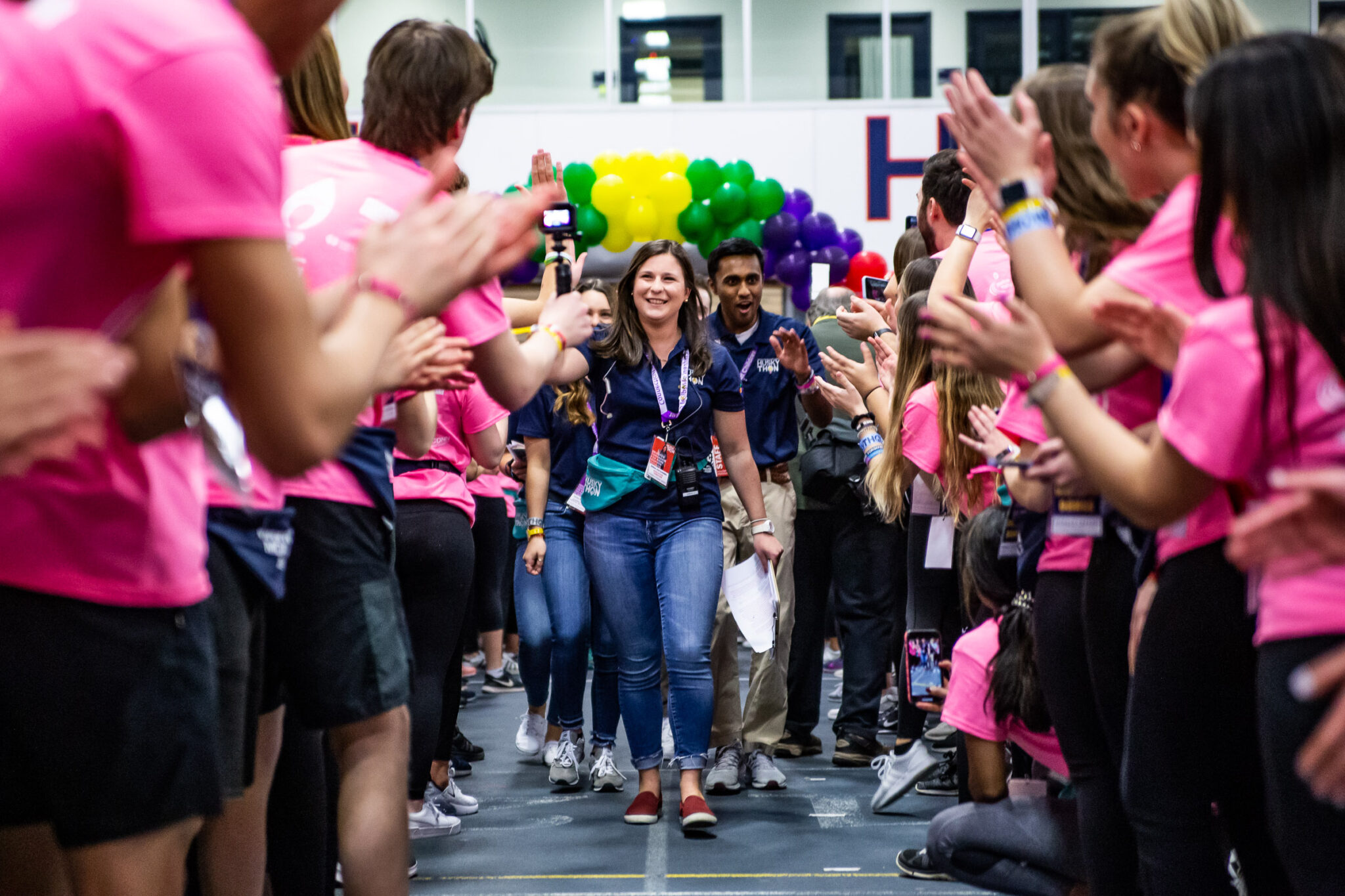 Campus/Community Involvement: Research Assistant at Korey Stringer Institute working to evaluate sports safety policy in secondary school settings and the health behavior of stakeholders involved; Research Assistant with Connecticut Children's Weight Management Clinic working to investigate associations between patient demographics and clinic attendance; camp counselor and family weekend volunteer at the Hole in the Wall Gang Camp (a camp for kids with serious illnesses); Collegiate Health Service Corp participant and Site Leader trying to provide health resources to medically underserved populations
Awards/Recognition: 
Phi Beta Kappa Honor Society, inducted in spring of 2019 for excellence in liberal arts and sciences (2019)
Babbidge Scholar, maintaining a 4.0 GPA for consecutive spring and fall semesters (2018, 2019)
New England Scholar, maintaining a GPA of over 3.7 for consecutive spring and fall semesters (2017)
Dean's List, College of Liberal Arts & Sciences (2016-2019)
UConn Academic Excellence Scholarship (2016-2020)
Post-Graduation Plans: I am an aspiring physician and will be pursuing a doctorate in medicine at the University of Connecticut School of Medicine this upcoming fall. While I don't know exactly what field of medicine I would like to practice in, I would like to use my profession to serve medically underserved populations.
Why do you, personally, participate in Dance Marathon?
I have been a patient at Connecticut Children's since I was diagnosed with a blood disorder at nine months old. Ever since then, I have first-hand experienced the incredible health care provided by the doctors, nurses, and other medical professionals at Connecticut Children's. From blood draws and transfusions to having my spleen and gallbladder removed, with each step, they made sure I was confident and comfortable. They enabled me to live a carefree childhood – school, sports, family, and friends – despite my health. So when I got to college and found out there was this massive organization and event that benefitted this hospital that I loved so much, I immediately knew I needed to join.
After I experienced my first HuskyTHON, though, my "why" evolved. I no longer just danced so that Connecticut Children's could continue to allow kids to enjoy being kids, but I now dance because of the movement that HuskyTHON creates. Every time I met a first-time dancer and every time I worked with a Morale Captain or Committee Member – I was inspired. Inspired by their dedication, their motivation, their creativity – the HuskyTHON community and its ability to encapsulate everyone around it became my "why".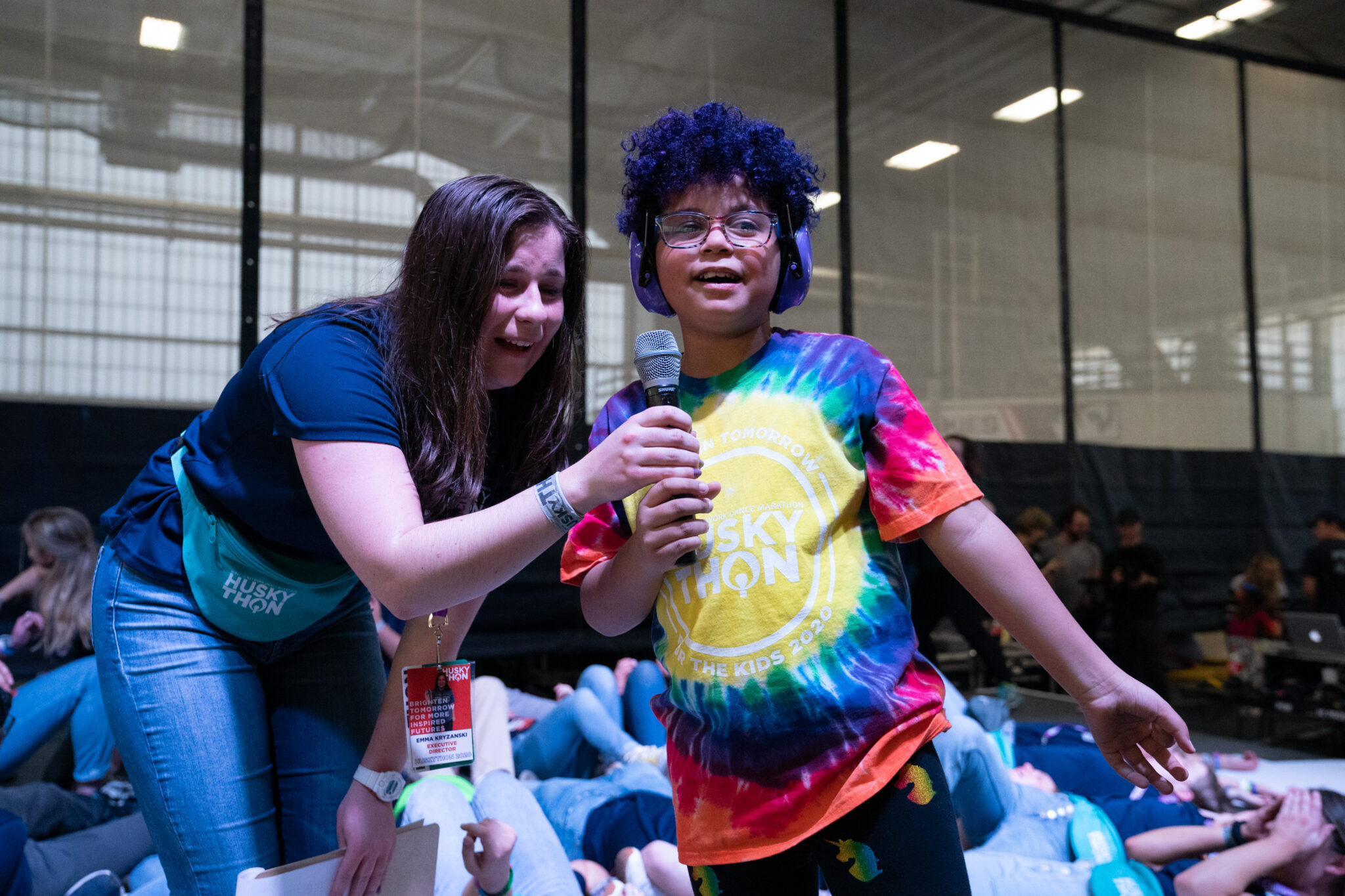 How has Dance Marathon impacted you as a student leader? What specific skills have you developed during your involvement?
My roles within the HuskyTHON community were truly fundamental in my leadership development. This last year especially, as the Executive Director, I have learned so much about leading my peers. It taught me the power of a collaborative environment and how to facilitate one. Through countless brainstorms and initiative planning, I learned how to listen to and consider each other's ideas and opinions fully, and then how to best piece together a collaborative product that we thought was best. I also learned how to engage a team in achieving a common goal – using people's strengths and roles to delegate tasks and put together a cohesive final product. The tricky, unpredictable situations that arose throughout the year taught me to be resilient and flexible – how to keep moving forward and find a way to achieve the goal. They taught me how to navigate uncomfortable but necessary conversations. They taught me how to adapt and overcome. I could go on and on about how much HuskyTHON changed my life and shaped my college experience, but the most significant thing Dance Marathon did for me was teach me how to be an empathetic, strong, kind, and empowering leader.
What personal accomplishment/contribution are you most proud of from your involvement in Dance Marathon?
My proudest accomplishment with HuskyTHON is embracing the intimidating change from two Co-Executive Directors to one Executive Director, and using it to better the team, the organization, and our impact on Connecticut Children's. Instead of taking on two peoples' responsibilities by myself, I took it as a chance to create a more collaborative leadership structure within HuskyTHON. Throughout the year, I worked with my newly created Steering Board (5 Vice Presidents and me) to discuss and fully develop each major initiative, event, and campaign, as well as lead the Management Team and organization. Instead of two brains leaning on one another, I facilitated the collaboration of six brains to better balance the leadership and organization of HuskyTHON from the top, down. HuskyTHON grew and improved – hitting new records and developing new programs – and we were able to lay down a strong foundation for this collaborative success to continue.
As proud as I am of leading an organization that raised $1,520,234.98 for Connecticut Children's, I am even prouder of navigating my own path amidst such unfamiliar territory and facilitating the new collaborative leadership that created that outstanding impact.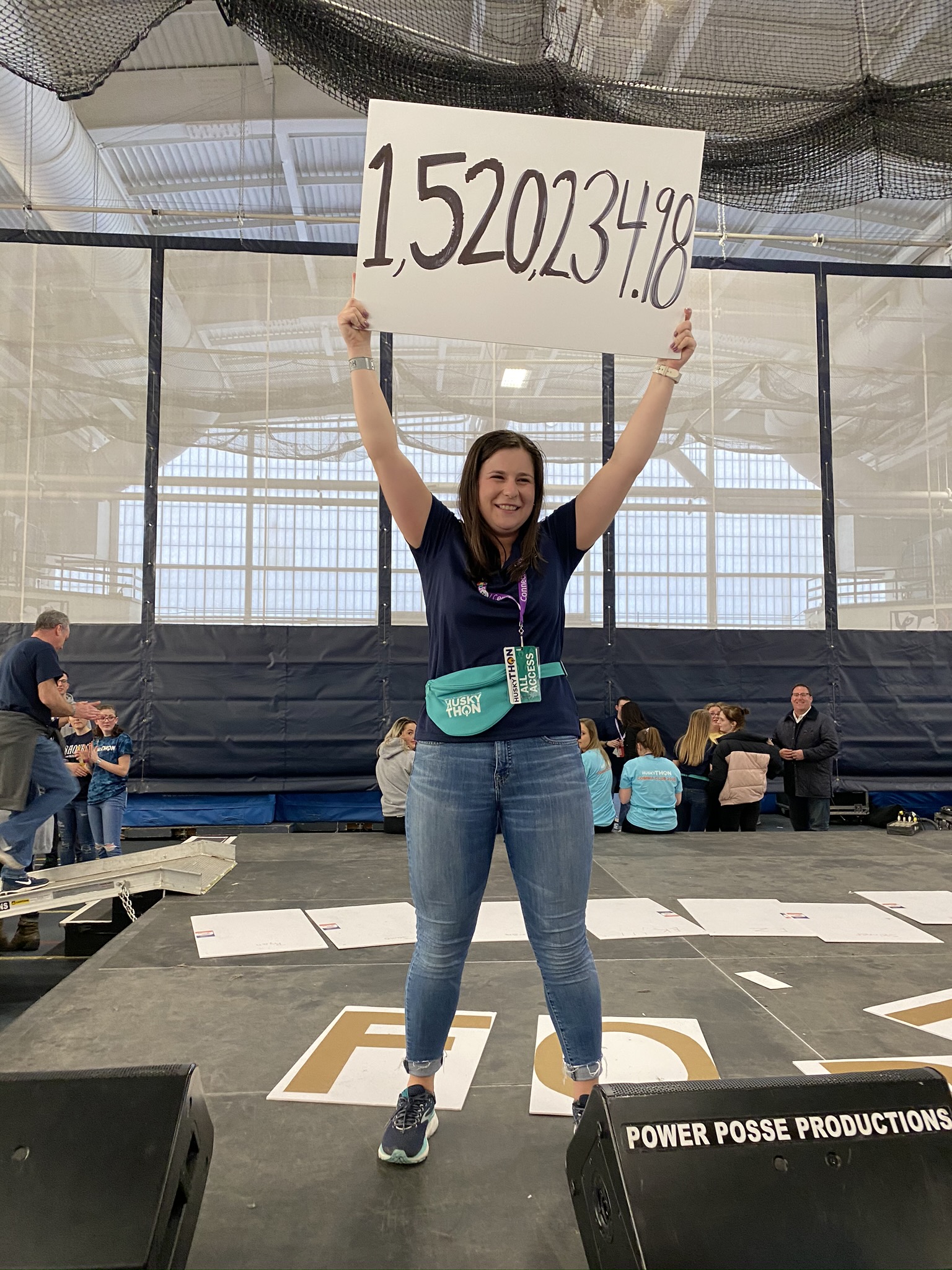 Why should students get involved with Miracle Network Dance Marathon on their campus?
College campuses are overwhelming. Whether it is your first year or your last – it is easy to get lost in the school work, the stress, the unfamiliar social situations. Amidst that overwhelming craziness, I think it is important to find something that you are passionate about, something that enables you to make a difference. I think that students should get involved in their Miracle Network Dance Marathon because it is the perfect outlet to do just that. Through Dance Marathon, you join a community that empowers you to make an immeasurable impact. You surround yourself with equally passionate individuals and become a force to be reckoned with. You enable the next generation to change the world.
Why should people donate to their local Children's Miracle Network Hospitals?
Children's Miracle Network Hospitals take illnesses and medical procedures and use them to empower children with confidence. The way in which doctors, nurses, and all medical professionals within Children's Miracle Network Hospitals take the scariest moments, and use them to show kids just how strong they are, just how much they can overcome – it is life-changing. People should donate to their local Children's Miracle Network Hospitals because each and every cent goes towards that patient-centered care, that empowerment, and those miracles. Your donation to Children's Miracle Network Hospitals is guaranteed to change a life.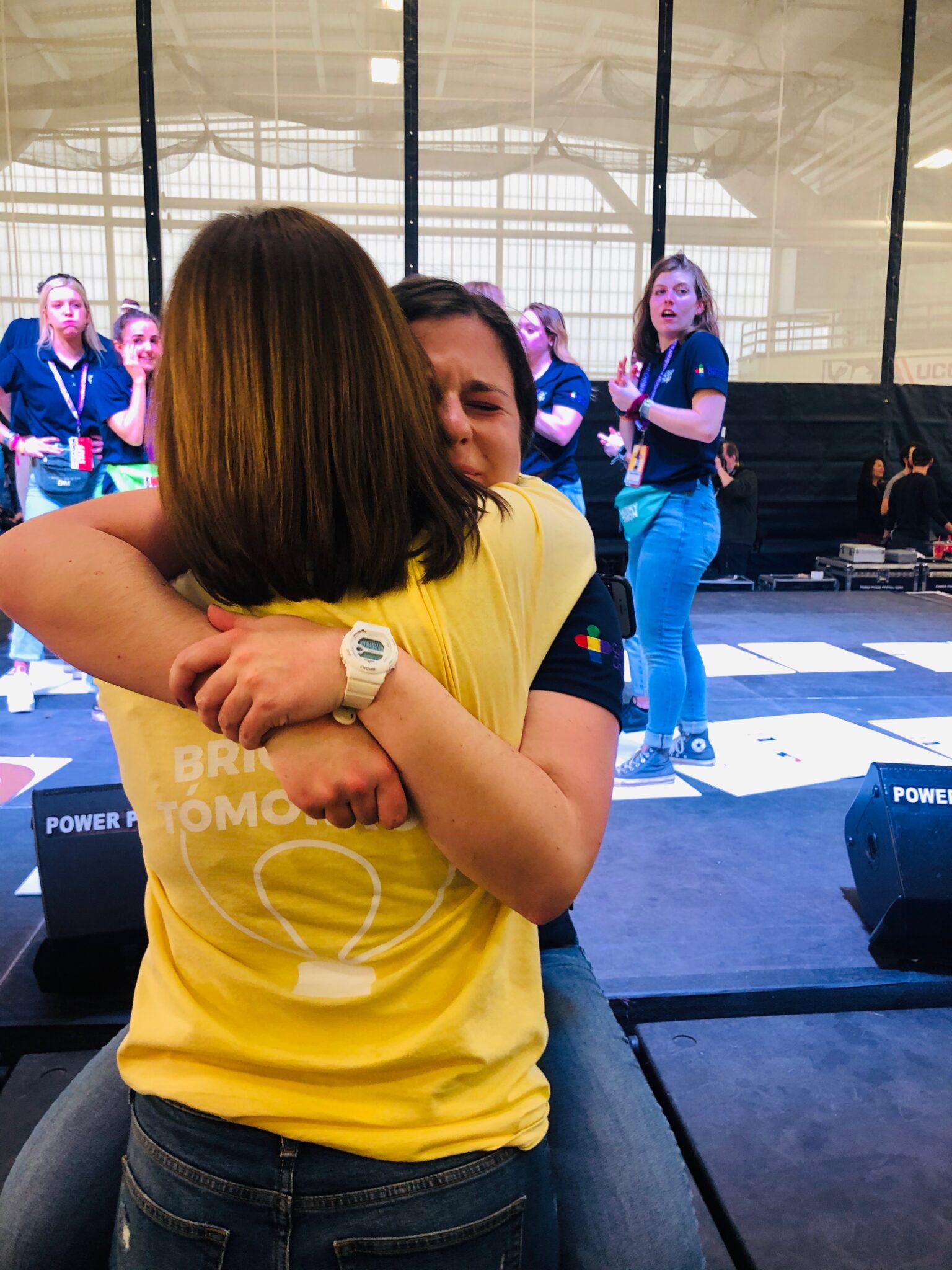 ---
Miracle Network Dance Marathon is an international movement, involving over 400 colleges, universities and K-12 schools across North America that fundraise for their local Children's Miracle Network Hospitals. These students work tirelessly throughout the year to raise funds one dollar at a time by making the ask to family and friends. Their hard work culminates in a 6-40 hour celebration on their campus, where participants have the opportunity to rally together as a community for their local Children's Miracle Network Hospital. Students involved in Dance Marathon gain valuable skills in fundraising, peer management, delegation and philanthropy. Miracle Network Dance Marathon programs have collectively raised more than $300 million since 1991.
Learn more about Miracle Network Dance Marathon: