The Story of FTKev
This post was submitted by Kevin Friedrich for Children's Miracle Network Hospitals through childrensmiraclenetworkhospitals.org/guest-post. 
My name is Kevin Friedrich and I am a fourth-year member of Dance Marathon at Florida State University benefiting UF Health Shands Children's Hospital. As a freshmen, joining an organization that allowed me to meet incredible people, make a difference, and gave me a chance to have a permanent impact on the community was just as much of requirement as earning my degree. Although there is a plethora of clubs on campus, the passion of the Dance Marathon members who I first met radiated off of them and seemed to have a magnetic pull that made me want to get instantly involved.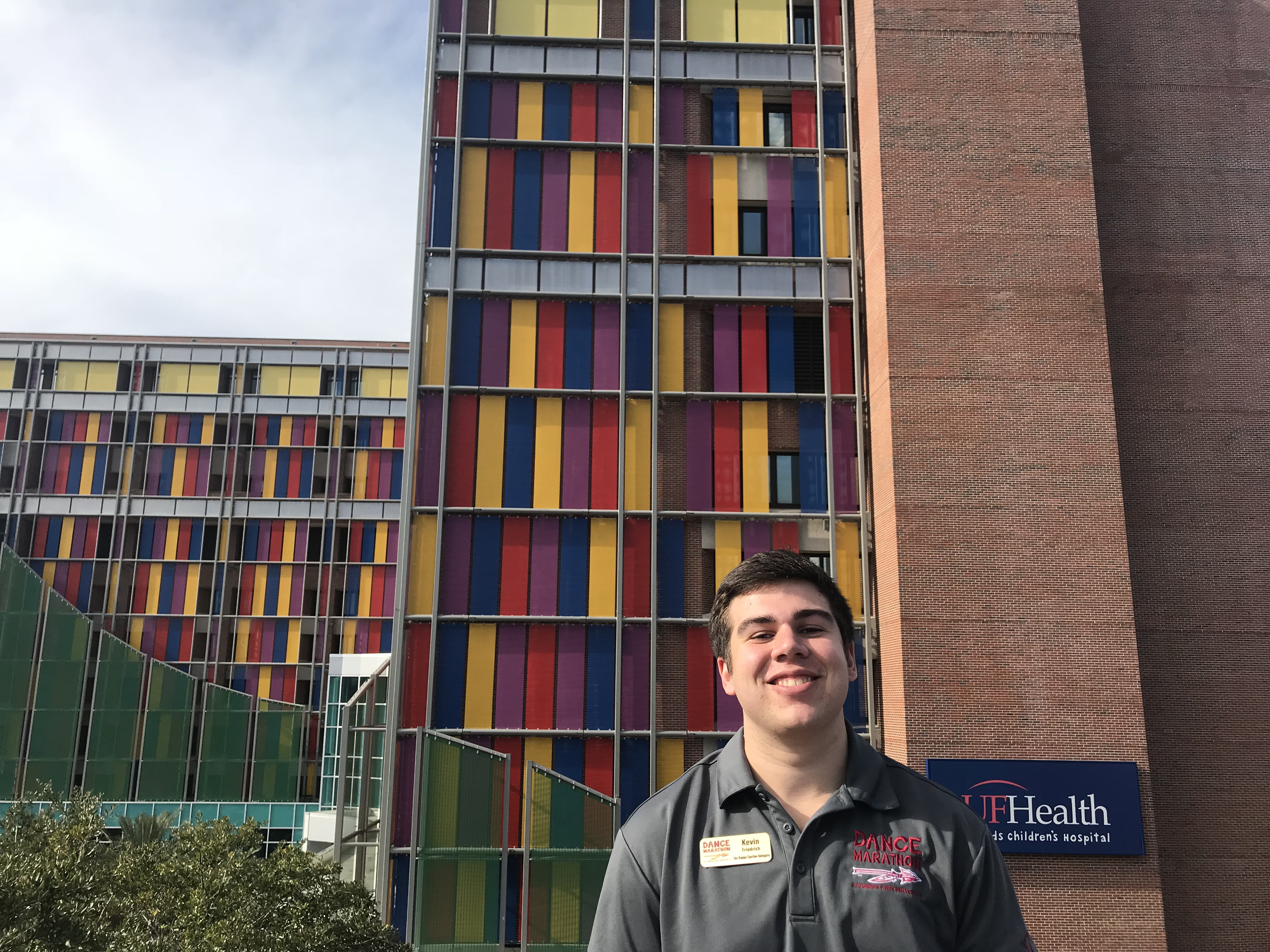 Although Dance Marathon is commonly dominated by both Greek and other organizations on campus, I did not let myself not being part of one scare me away from dancing. My first year dancing as an individual was quite intimidating but instantly upon stepping into the arena where our marathon is held, I felt a sense of welcome and began to meet the most selfless and personable group of students on campus. Through the 20 hours, I met other dancers, miracle children, and their families. After hearing all of their stories I found my why. From that point on I was dancing to ensure the only thing kids should have to worry about is being kids. Listening to how the families I met were directly benefitted by Dance Marathon reserved a permanent spot in my heart. From now until I am no longer able to dance, this marathon will be a part of my life.
After such a successful first marathon there was no possible way that I would not be back for more. My 2nd year I danced again as part of my fraternity's team, but it was year 3 where things really started to heat up. For my 3rd year of Dance Marathon, I held the role of my fraternity's delegate or team captain. I now had the ability to share my love for the cause and all of the good that it does with 100+ other students. To inspire as many of my brothers that I could I would do things such as having mini fundraisers throughout the year, show a miracle story at each chapter meeting, and even invited the miracle child we were supporting that year over for dinner. All of the hard work and motivation definitely paid off, and as a fraternity, we shattered our record of the amount of money we have raised in the past and even placed as the 2nd overall team at the marathon. While these accomplishments were nice, the biggest reward was to be able to inspire a new part of our generation that is fighting for the next.
Another highlight of my 3rd year was being granted the opportunity to tour our local Children's Miracle Network Hospital, Shands Children's Hospital in Gainesville. It was here that I got to witness exactly what all the funds were going towards. Seeing all of the incredible equipment and even a playroom for the kids to enjoy during their hospital visit really confirmed that I was doing exactly what I wanted to do when I entered college.
I am now in my fourth and final year at FSU, and leaving the campus with a big DM footprint is my biggest intention. I currently serve as a financial coordinator for DM, and work day in and day out to support our beneficiaries. From FSU raising $364,815.46 in 26.2 hours, to already passing my fundraising total from last year 2 months before our marathon, this is starting to feel like this will be my biggest marathon to date. I cannot wait to see how many more miracles Dance Marathon at FSU will make.
Kevin Friedrich, fourth-year dancer, and financial coordinator for Dance Marathon at Florida State University.