Child Health Day unites students and raises $658K for the kids
$658,149 (and counting!) raised for sick and injured kids at Children's Miracle Network Hospitals – all in one day.
On Monday, October 5, the Miracle Network Dance Marathon movement, represented at over 400 college, university, and K-12 campuses, united together to celebrate Child Health Day and raise critical funds for children's hospitals.
Dance Marathon students and programs recognized the critical need for supporting children's hospitals during the pandemic. Kids Can't Wait for a return to normal, they need care now. With the reallocation of resources during the pandemic, kids are impacted by the suspension of elective surgeries and routine procedures that keep kids healthy.
Students came together to join, raise, and share on Child Health Day under the vision that Kids Can't Wait, they need care now.
JOIN the movement – 8,230 students registered for Dance Marathon and committed to fundraise for local kids.
RAISE critical donations for children's hospitals – Students and programs rallied to raise $650,149 in honor of Child Health Day.
SHARE the message that Kids Can't Wait, they need care now – Thousands of students and programs promoted the day online.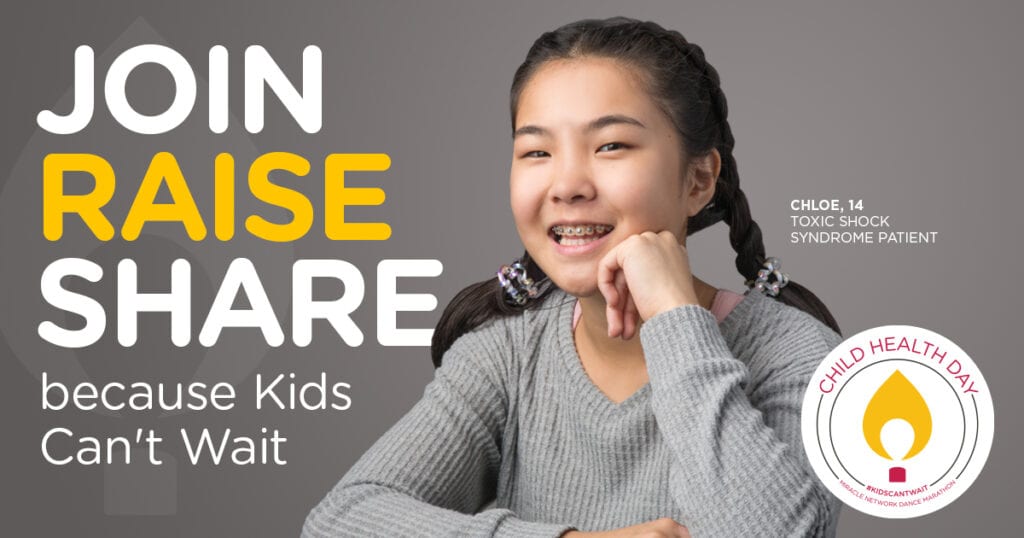 Below are just a few of the incredible examples of how Dance Marathon programs and participants engaged on Child Health Day. To see even more great examples, follow the hashtags #ChildHealthDay and #KidsCantWait.