Cal Poly pushes registration for its 2020 Big Event
by Hannah Klaassen. CPDM Public Relations
Cal Poly Dance Marathon's registration boothing event took place Nov. 12-15 on campus. It was a successful push week for Cal Poly Dance Marathon (CPDM). The theme was "Fight Like a Kid," which was symbolic of our campus joining together to help kids fight their battles against pediatric illness. 
What the week looked like: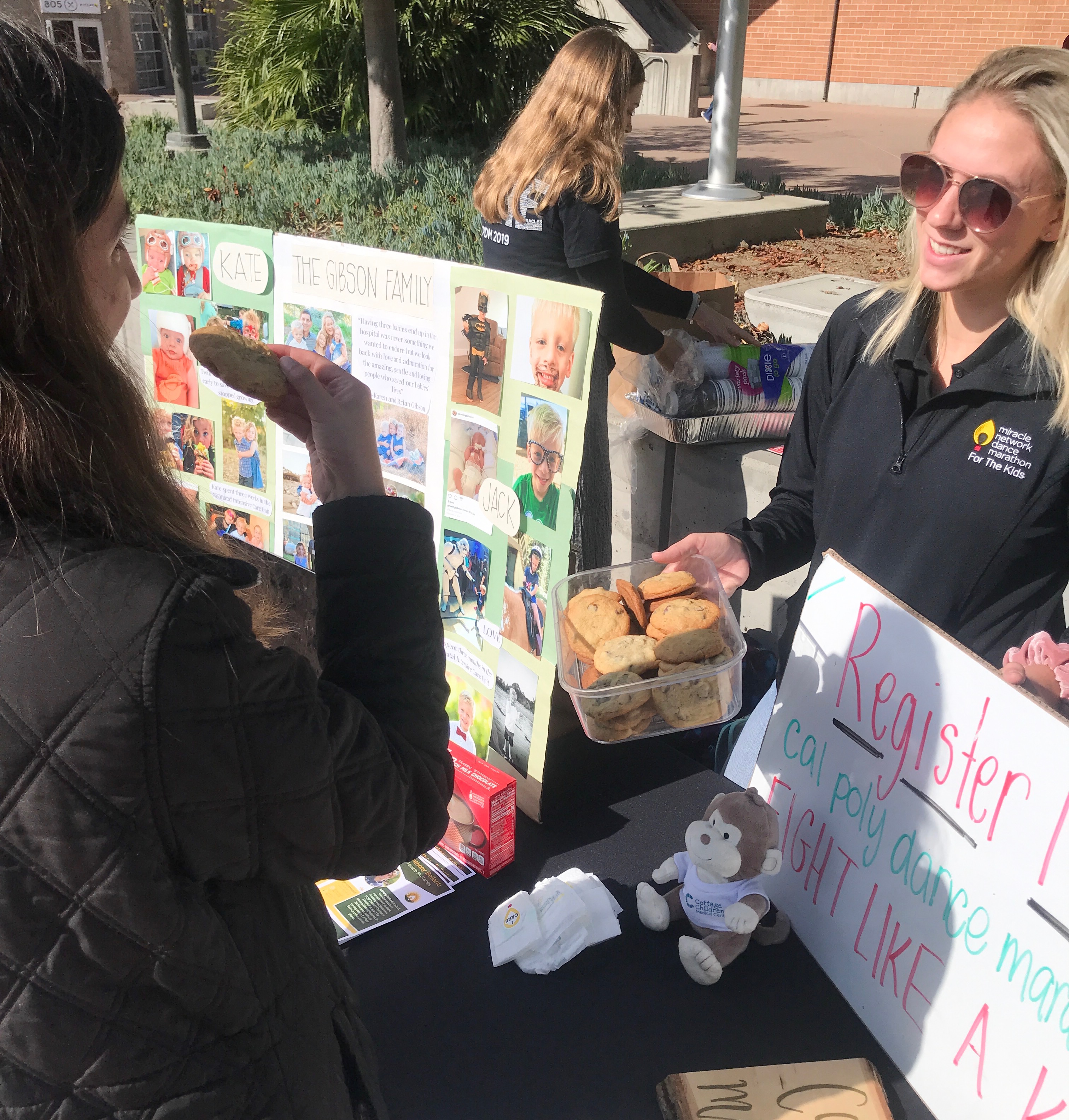 On Tuesday, CPDM sought to INSPIRE our campus. On this day, we informed our campus about our cause. Wednesday and Thursday were our REGISTRATION days where we encouraged our fellow students to register for our Big Event taking place on Feb. 22, 2020. Our booth provided homemade cookies and hot chocolate for all of the newly registered dancers!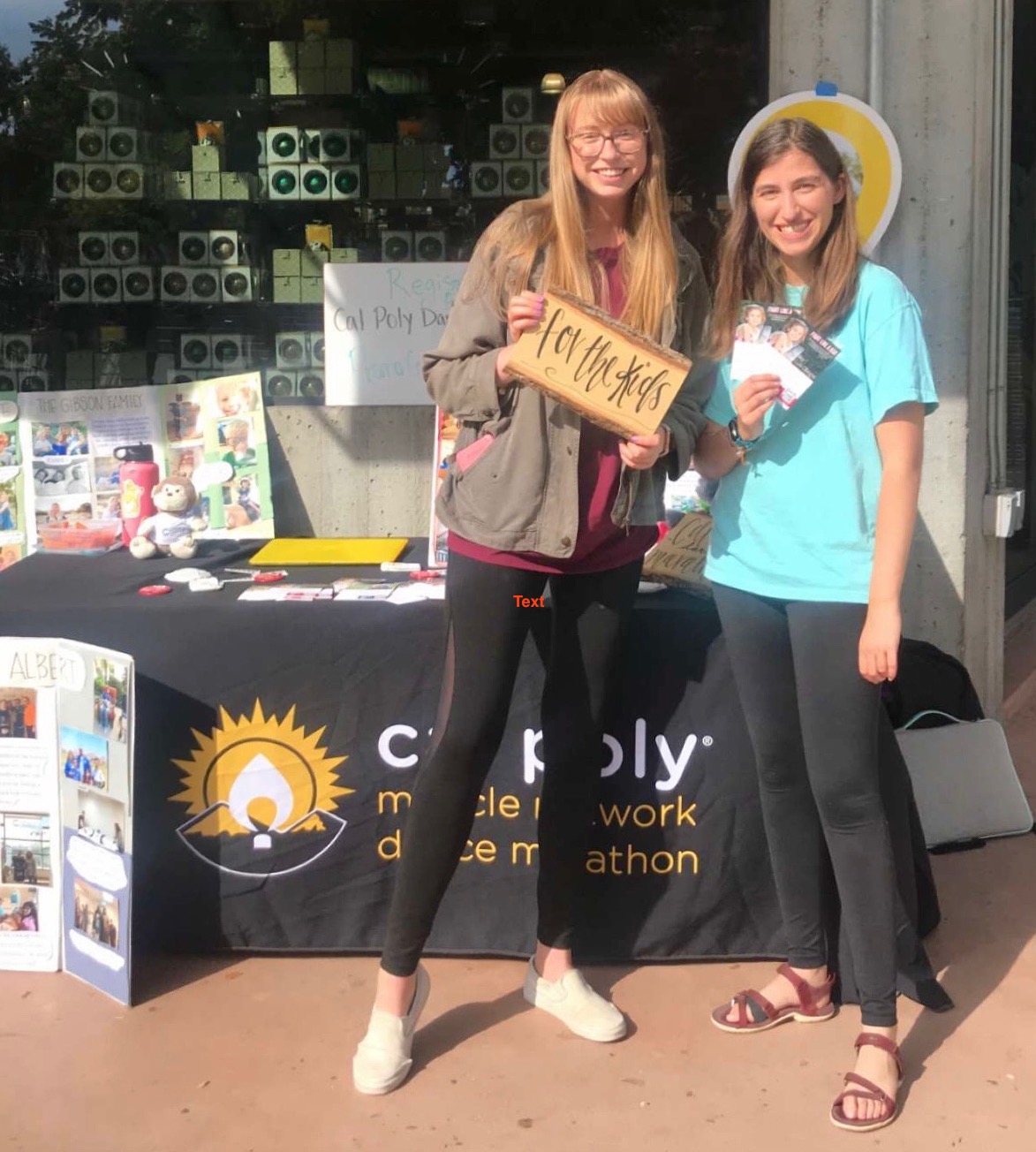 This boothing event marked the start of the registration competition between the different Cal Poly housing communities. For every new dancer, we add a construction paper link under their corresponding learning community. The community that has the largest chain by the Big Event will get a Buffalo Wild Wings Party sponsored by Cal Poly Housing. 
At the end of the push week, our supporters attended a pizza fundraiser that was hosted at the local Blaze Pizza location. When customers mentioned our organization, a percentage of the proceeds were donated to our cause! 
By Friday, Nov. 15, we registered 218 new dancers and 27 new teams were made. We are looking forward to hosting many more events for the kids before our Big Event on Feb. 22!
For more information and to get involved, visit calpolydm.org or click here to join the Cal Poly Dance Marathon movement!